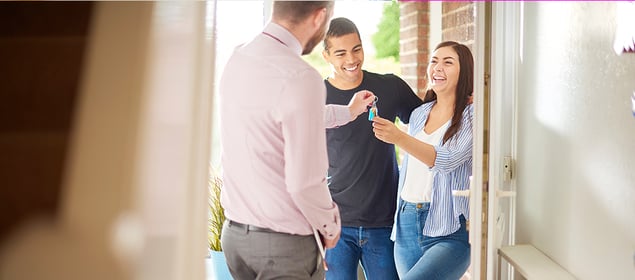 Maintaining your investment property is in your best interests both in terms of attracting and keeping good tenants, and retaining the value of the property over time.
In this post, we share practical tips to help you make sure your investment property stays in good condition over the course of its tenanting days.
Choose tenants wisely
Tenants can have a massive impact on a property's maintenance requirements. Are they willing to do their bit to take care of the property? As a landlord, you are responsible for the majority of the maintenance and repairs for the property, while the tenant agrees to keep the home clean and tidy. However, there are some minor maintenance tasks you can request your tenants do as part of your tenancy agreement—namely mowing the lawns, weeding the garden and replacing the smoke alarm batteries.
Read more: Landlord or tenant: who's responsible for property maintenance?
The importance of screening tenants
Having a tenant screening process in place can help mitigate the risk of signing on tenants who will neglect and/or damage your property. A screening process can include interviews, personal and work references, checking the tenant's records on the Tenancy Information NZ database, and a criminal background check.
If you use a property manager or real estate agency to find your tenants, you may also have further access to rental databases and records that the general public does not, which adds an extra layer of security.
Read more: Tenant rights: 6 rules you should know | Where to find good tenants in New Zealand
Conduct regular inspections
If you are self-managing your rental property(ies), regular inspections are paramount. Inspections are your chance to not only check the state of the property but also uncover minor issues early, such as a leaky tap, before they become a major and potentially expensive problem.
What to check during an inspection
All parts of the house are accessible, including any garages or ancillary dwellings (unless on a separate lease).
The property is clean and tidy (inside and out).
Ventilation systems are working and serviced (i.e. kitchen and bathroom exhaust fans, the HRV system and heat pump/s). Important! Check for mould, mildew and condensation—this could indicate the ventilation systems are not working properly.
Chattels are in good condition and working properly.
Smoke alarms are working.
Plumbing and hot water working properly (e.g. no blocked drains).
Rubbish has been removed from the property.
Any potential lease violations (e.g. someone living in the home who is not on the lease or the presence of pets if they are not allowed).
Inspection tips
Ask your tenant if there are any issues they want you to look at. If your tenant is not present (and they don't have to be), ask them to leave you a list of anything they'd like you to look at.
Take photos to refer back to later, but be careful not to include the tenant's belongings in the picture if possible.
How often should I inspect my property?
Legally, landlords can inspect a property as frequently as every four weeks. However, this constant surveillance will likely wear thin on your tenants. Most landlords inspect their properties one or two times a year, with some opting for quarterly inspections.
Important! You must give at least 48 hours notice before an inspection and conduct it within 14 days of giving notice to your tenants about it. You must also specify the day and carry the inspection out between 8am and 7pm.
Read more: How to keep a professional landlord-tenant relationship
Rental maintenance tips
Keep it regular. Conducting small maintenance jobs will save you in the long run. You're less likely to have a list stockpiled for when your tenants move out, which means less time your property stands empty while you fix it. Regular maintenance also means the property will be in better condition if you choose to sell.
Don't ignore issues, however small. Small issues can become major ones. A leaky pipe can lead to water damage to a wall, floor or ceiling, which is much more expensive to repair than simply bringing in a plumber or replacing a part of the pipe.
Repair first, then replace. Try to repair in the first instance rather than jumping straight to a new replacement. For example, touch up or repurpose old kitchen cabinets, rather than gutting the whole room and ordering new ones, or replace the pump in the dishwasher, instead of buying a brand new machine.

Need help keeping on top of your rental maintenance? Download our complete investment property maintenance checklist to ensure your investment retains its value.