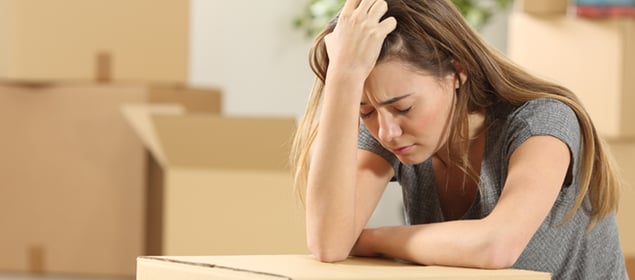 Tenancy disputes can turn into ugly, and costly, affairs—so it's best to avoid them entirely. As a landlord, knowing the laws governing the legal rights of a tenant is the best way to stay on good terms.
Here are the most important tenant rights a landlord should know:


1. Keep the property in a reasonable state of repair
It's the first point of the landlord's responsibilities in the Residential Tenancies Act. Yet, while it seems a bit of a no-brainer, 39 per cent of rental properties have one or more features in poor condition, while 7 per cent had one or more feature requiring serious maintenance1.
These days, a "reasonable state of repair" means keeping your rental safe, warm and dry—and in line with the health, safety and building codes. Failing to do so could earn you a nasty fine—$6000 for one landlord for renting out a damp and cold home, and as much as $200,000 for renting out unconsented buildings.

If damage or disrepair occurs to your rental property while it is tenanted, you are obligated to fit it—especially if the damage is likely to cause injury to those in the home. Fail to do so and you could find yourself going through a tenancy dispute—and receiving a nasty fine if you are found guilty by the Tenancy Tribunal.
Did you know?
It is the tenants responsibility to let the landlord know of any damage done to the property and of any repairs needed. As as landlord, make sure you've communicate this to your tenants.
2. Respect your tenant's peace and privacy
Known in the Act as 'quiet enjoyment', you should respect your tenant's privacy and right to live in peace. Surprise inspections or suddenly deciding to paint the house could quickly earn you a 14-day Breach of Act notice.

In many cases, these activities require you to consult with your tenant first and provide reasonable notice. To avoid disrupting your tenant, we recommend doing any major maintenance work—like house painting—between tenancies.


You might be interested in our guide: Rental property management: what new landlords need to know
3. Do not enter the premises without notice
As a rule of thumb, call ahead first and save yourself the awkward situation of walking in on your tenant sitting on the sofa in their underwear. You might own the property, but entering the home without letting your tenant know in advance is still a breach of privacy. How would you feel to wake up to your landlord in your kitchen, or come home to someone in your lounge?

On the flip side, part of your responsibility as a landlord is to maintain the outside of your property (such as pruning trees). This means you are allowed to enter the grounds without notice. But just make sure you aren't disrupting the peace of your tenant.

Under no circumstances should you use force (or threaten to use force), to get inside the home. However, it is the tenant's responsibility to give the you reasonable access.
Inspections
If you want to pop over to inspect the inside of your rental, you must give 48 hours' notice. And you can only perform an inspection once every four weeks. Read more about maintenance and inspection access.


4. Don't interfere with services to the property
Just because your tenants are late with their rent doesn't mean you can cut off their water, or disconnect their landline. To do so could get you a maximum fine of $1,000.

The services included under this rule are:
Water
Gas
Electricity
Telephone
The only time you can disrupt these services is to avoid danger or conduct maintenance.
Did you know?
In most circumstances, it is the tenant's responsibility to pay for utilities.
5. Don't evict your tenant without a court order
You can not personally evict your tenant. You must get a tenancy termination order from the Tenancy Tribunal. The amount of notice you must give will vary between fixed-term and periodic tenancies.

If your tenant has lodged a complaint about you or your property (for example, a 14-day notice for outstanding repairs), you cannot retaliate with an eviction notice—this is unlawful and the Tenancy Tribunal can fine you up to $4,000 for it.

If you are having problems with your tenant, try to resolve the issue first through Tenancy Services.
Read more: When can I apply to terminate a tenancy?

6. Don't discriminate
Regardless of your opinions, you cannot refuse to rent your property to someone because of their race, gender, sexuality, age, family status, disability or any other of the 13 prohibited grounds outlined in the Human Rights Act.

7. Don't ask for the next rent before the paid-for rent is used up
Most tenants pay rent in advance—either for the upcoming week or upcoming fortnight. Until that period has passed you cannot ask for the next lot of rent payment. To do so is illegal.
For example, your tenant pays their rent fortnightly. Their next rent payment is due on the 10th of the month. When they make the payment, this is considered rent-in-advance for the next two weeks—the 10th-24th of the month (14 days). On the 25th they'll pay a further two weeks rent. As the landlord, you cannot ask your tenant to pay their rent before it is due, e.g. on 20th of the month instead of the 25th.
Get more rental and property management advice in our free guide, The Landlord's Handbook.
1. BRANZ, House Condition Survey 2015/16 – Maintenance and Repairs Undertaken by Households, 2019.