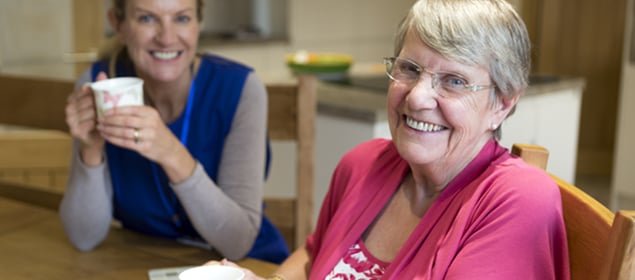 Maintaining a healthy distance between you and your tenants not only helps keep things professional, it can also help you make better decisions about your rental properties.

Avoid forming friendships with your tenants
It's easy to think that striking up a friendship with a tenant is a great way to ensure your rental property is taken care of. However, when things go awry, it can turn into a painful experience for both landlord and tenant.
"Owners often befriend a lot of tenants, which can blur the lines in a landlord-tenant relationship," says Jason Waugh, manager at Lodge City Rentals.
As a landlord, your property is your business and a tenant your customer. You should always strive to please your customer, but if they jeopardise the business, most owners won't hesitate in asking them to leave. But when the lines are blurred, sometimes it can be hard to make the best decisions for a property.
It's why so many residential property owners choose to have a property manager to shoulder the burden instead.


You might be interested in our guide: Rental property management: what new landlords need to know
Hire a property manager to help with the day-to-day
Being overly involved with your tenants could also be stopping you from adding value to your properties and growing your property portfolio.
We know that managing a rental is time-consuming. There's rent to collect, maintenance to be kept, inspections to be done—the list goes on, and the items can stack up alarmingly fast. The list might be manageable if you own one rental, but what if you own three—or more?
Juggling the responsibilities of multiple properties takes commitment. Unfortunately, this may impact on the amount of time you can dedicate to any issues that arise. One of the most common complaints from tenants is that they can't get hold of their landlord. If the situation is bad enough, say outstanding property repairs, your tenant could throw in the towel or serve you up a 14-day notice. Neither of which is good for your friendship or your investment.
"Often self-managing property owners come to a standpoint and Lodge is asked to step in to help," says Jason. "Hiring a property manager frees them up to see the bigger picture."
"We deal with things like collecting rent and organising property inspections, maintenance and repairs. Meanwhile, they can focus on the higher-level things, such as finding ways to add value to their property, or researching a potential acquisition."


Use a third party to avoid those uncomfortable conversations
On a more personal level, it can be hard to ask a nice tenant for money. But landlords must do this regularly, no matter how close they are with their renter. The situation can turn even more awkward for the both of you if you have to start chasing overdue rent, or worse, settle a dispute through the Tenancy Tribunal.
Having a property manager as an independent third-party is a huge asset when dealing with issues such as increasing the rent, chasing up arrears and evicting a difficult tenant. What's more, a professional property manager knows how to mediate these discussions and represent both sides fairly.
With help, it's possible to put some distance between you and your tenants. With time to focus on building your portfolio rather than servicing it, and professional advice and guidance to lean on, it really is a win-win.


Are you having trouble managing your tenants? Download our free ebook for tips and advice on how to manage and grow your property portfolio.