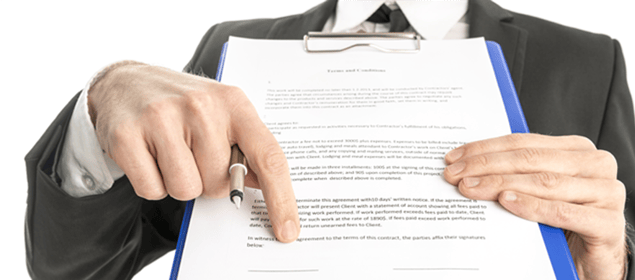 Good tenants are a key part of getting good returns on a rental property. But finding tenants who take care of the property, pay their bills on time and stay for the long-term can be difficult, especially if you are self-managing a rental.
If finding good tenants for your rental properties is turning into a headache, we recommend you consider the following:


TINZ database
When vetting tenants, the Tenancy Information NZ database (TINZ), is the first port-of-call for many property managers—both self-managed and professional. Its ability to pull information from 15 sources, including the Tenancy Tribunal, Ministry of Justice Criminal Fines and the C.I.A. Debt Recovery Group, makes it a powerful asset for landlords.
Once registered, you can search for tenant ratings (provided by previous landlords), conduct character and credit checks and see if a tenant has had any history with the Tenancy Tribunal. And that's just the start.
TINZ is also building a database of recommended tradespeople and services across New Zealand—a useful resource to have on hand if you find yourself needing to repair or conduct maintenance on your rental properties.
Website: tinz.net.nz


Through a property management company
Professional property managers have access to additional resources that help them find good tenants for their clients. Specifically, they are able to conduct extensive background checks on databases only available to licensed professionals in the industry.
"We've got access to a database that gives us the ability to search individuals worldwide," says Jason Waugh, manager at Lodge City Rentals. "From it, we can search all of a tenant's history in and around renting, criminal records and credit references.
"We can do a social media search, print media search and check company records—such as whether you've owned a company before or if you've gone into liquidation or receivership. It unlocks a lot of information."
As Jason rightly points out, there is always a risk when renting out a property. However, it's the job of a property manager to minimise the risk as much as possible.
"Doing these extensive tenant background checks is one way we do that," he says. "It's one of the key benefits of hiring a property manager."


Experience pays dividends
At the end of the day, a large part of being able to choose good tenants comes down to experience.
"At Lodge, we've got a fairly robust screening process that we go through," Jason says. "We're all heavily experienced property managers and we deal with a lot of people on a day-to-day basis. So a gut feel and experience when dealing with tenants goes a long way."
So, if you're struggling to find the right tenant—consider enlisting the help of a property management company. That way, you can rest easy knowing that your rental is in more than one set of capable hands.