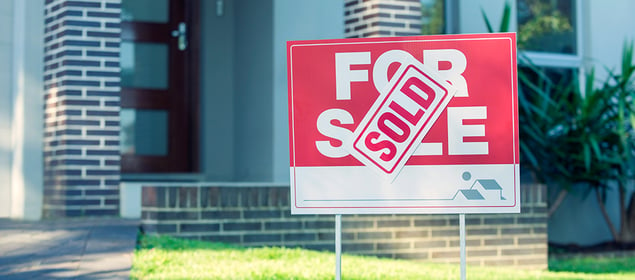 There are several factors that go into the timing of a home sale. Here are the top four considerations to make if you're trying to pick your moment on the market.
Home improvements required
How much work—and what kind of work—is needed to get your property ready to sell? While it is often quick and easy to do interior decorating during the winter months, work that involves the exterior of your house is often reliant on dry weather. This could include exterior repainting, re-cladding or cladding repairs and roof repairs.
If your home improvements include significant exterior work, factor the weather into your plans. Also allow a generous contingency between beginning the work and putting your home on the market.
Lastly, when considering your home improvements, ask yourself these two questions:
Will these improvements increase the amount buyers are willing to pay for my property? For example, if you're adding an extra power point in the kitchen, the difference it will make is probably negligible.
Does the improvement address an issue with the property that is depressing its market value? For example, a hole in your roof.
Read more: How much will it cost to sell my house
Interest rates
It's not just buyers who need to consider interest rates. If you are selling, you should also investigate what the interest rate forecasts are. High interest rates could mean less buyers will be on the market, while low interest rates could see them return in droves. However, keep in mind that with more buyers, more houses are likely to come onto the market too.
As of August 2018, the Reserve Bank's Official Cash Rate (OCR) has not budged from 1.75 per cent since November 2016. This has been the lowest rate since the OCR was introduced in 1999 and historical data shows that it can rise as high as 8.25 per cent.
While no changes are predicted for 2018, economists are anticipating a moderate rise sometime towards the end of 2019.
Read more: Can Hamilton's property market service an interest rate rise?
Season
Despite common belief, selling in spring and summer is not always the best time to sell. There's a lot of competition in these warmer months, which gives buyers a range of properties to compare and choose from.
"More houses on the market means there are more opportunities for buyers, which limits the final sale price of your home," says Jeremy O'Rourke, Managing Director at Lodge Real Estate.
This competitive selling environment also means your property is likely to stay on the market longer. Something to keep in mind if you're planning to buy before you sell as it could tie up your finances.
However, if your property is prone to cold, damp and/or mould in winter, it may be worth holding off for summer to roll round. A cold house won't enamour any buyers at your open home. Instead, use the winter seasons to rectify these issues and present the home afresh once the seasons change.
Read more: How long does it take to sell a house?
State of the Hamilton property market
Take a look at what your local real estate market is doing. Is it a buyer's market or a seller's? Generally speaking, a seller's market is usually considered the best time to sell. House prices are rising, interest rates are low and there's plenty of buyer competition to drive up a sale.
However, not all buyers are the same, and depending on who your ideal buyer is, you may find yourself bucking this trend. Investors, for example, often prefer to purchase property in a cooler market when house prices are falling and then ride the market back up to its peak.
As Lisa Dudson, author of the New Zealand Property Guide, notes: "When it is doom and gloom, that is when you should be buying [as an investor]."
Likewise, it is important to pay attention to what your local market is doing. While Auckland and much of New Zealand has slumped into a buyer's market, there are hot spots of activity where buyer competition is still rife and prices high. Hamilton's Rototuna is a prime example of this.
See more: Can you use the property cycle to time your home sales and purchases?

In the end, when you sell comes down to your individual needs. If your goal is to get the highest home sale, then weigh up these four considerations in equal measure. However, if you're looking for a quick sale, the most pertinent consideration will likely be getting all of your home improvements done before hitting the market.
Thinking of selling? Try our interactive Home Seller's Calculator to get an idea of how much it costs to prepare a house for sale.