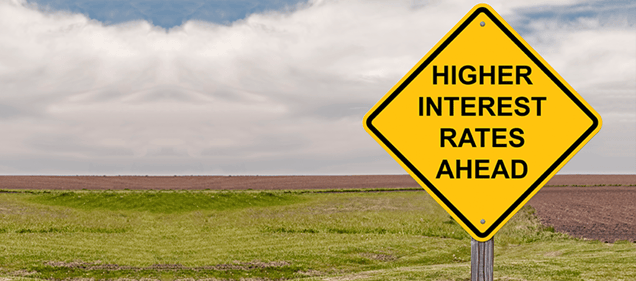 There's been rumblings of late about rising interest rates, but what are the experts forecasting, and should home sellers worry?
Important note: The information provided in this blog should not be a substitute for financial advice. You should always consult with a professional finance advisor before making any investment decisions.
What's predicted for New Zealand interest rates?
According to Trading Economics, New Zealand interest rates are expected to rise to from their current 1.75 per cent to 2.25 at the end of 2018. By 2020, it is projected it to sit around 3 per cent. Currently, the major banks are charging between 5.05 and 5.29 in interest for two year fixed mortgages. A 1.25 per cent interest rise could see them go up to 6.54 per cent in 2020, with some reports anticipating mortgage interest rates rising to over 7 per cent.
What does this mean for Hamilton home owners?
If you have a $450,000 mortgage for 30 years, a 5.29 per cent, two-year fixed term payment will mean a fortnightly payment of $1,151. At 6.54 per cent, your repayments will rise to $1,318—a $167 increase per fortnight. Over the two years of your fix term loan, that's an extra $8,684.
How much would a 1.25 per cent interest rate change your mortgage repayments?
The table below assumes that your mortgage is for 30 years with a interest rate of 6.54 per cent.
| | | |
| --- | --- | --- |
| Loan amount | Fortnightly payment | Annual payment |
| $100,000 | $293 | $7,620 |
| $200,000 | $586 | $15,228 |
| $300,000 | $878 | $22,848 |
| $400,000 | $1,171 | $30,468 |
| $500,000 | $1,464 | $38,088 |
| $600,000 | $1,757 | $45,696 |
Want to know more about assessing risk and return on investment for your property? Read this.
How worried should we be?
Interest rate rises are part of New Zealand's economic cycle—what goes up, must eventually come down—but as for when and by how much is difficult to predict. The historically low interest rates we've seen over the past few years, are probably not going to return soon.
To accommodate any interest rate rises, savvy buyers, and some mortgage brokers and banks, will factor in a two per cent "buffer" when home buyers look to acquire a new loan. Generally speaking, these folks are relatively safe for now, albeit, they may need to cut down on their extracurricular spending.
However, it's the population with high household debt to income ratios that are more at risk. According to the Reserve Bank of New Zealand (RBNZ), around 4 per cent of all borrowers, (representing roughly 6 per cent of all mortgage debt) would not be able to meet their essential expenses if mortgage rates were to rise to 7 per cent.
According to New Zealand's leading economist Shamubeel Eaqub: "If you've maxed out your credit at record low interest rates, small changes can have a big impact. It will be the more recently over-leveraged people who will be hurt the most."
Recent borrowers in particular are more vulnerable since they've had less time to whittle their debt down.
What impact could this have on the Hamilton property market?
Historically, higher interest rates have led to a slower market. Rising mortgage repayments may further decrease the number of buyers on the market and the length of time it takes a property to sell may increase. However, for those in a strong financial position, it can be an opportunity to buy in the "slump" and wait for the market to rise once again.
For now, the market is not showing signs of bottoming out just yet. Interest rates are still relatively low and economists are pointing out the benefits of locking in longer fixed-term loans to make the most of the lower rates while they can.
How to lessen the blow of rising interest rates
No matter whether your selling, buying or approaching the end of a fixed-term mortgage, it's important to take interest rates into account, especially if you're thinking of investing in Hamilton real estate. If you're a buyer, not borrowing to the max of your credit allowance can provide an additional buffer to service an interest rate rise. If you already own property, or are an investor, you may find that changing your loan structure can reduce the impact of the rising interest rates.

With this in mind, we recommend always consulting a financial advisor before making any major decisions concerning your mortgage.

Want to make smart, informed moves on the Hamilton property market? Learn everything you need to know about researching your local Hamilton real estate market with our free guide!