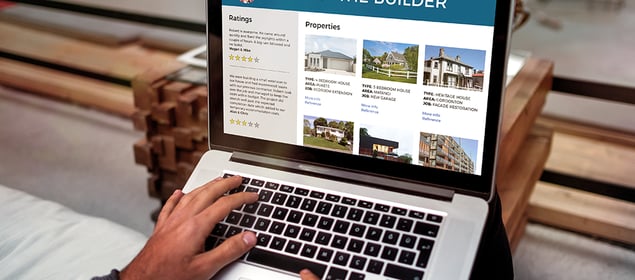 Finding the right builder whom you can work with is critical to a successful home build. Too often we hear stories of shoddy building practices or instances where the homeowner and builder have parted ways.
To make sure your new build goes smoothly from start to finish, here's our guide on how to find a good builder in Hamilton.
Collect recommendations
Ask friends, family, colleagues, community members for builder recommendations and cultivate it into a list. Research the companies on your list and look up reviews and testimonials from previous customers.
Be aware of personal bias: personal relationships may affect recommendations, for example a father recommending a son's business or a subcontractor recommending their employer.
Recommended reading: Top 20 FAQs on building a new home and weighing up your build options.
Ask for references
Once you've narrowed down your list, ask the builders directly for a few homeowners they've worked with in the past—and a few they are working with now. A builder who has happy clientele shouldn't have a problem providing this.
Your questions should fall along the lines of:
How was the overall build experience?
Was the project completed on time and on budget?
Were there any difficulties with the project or the builder?
What is/was the quality of workmanship?
How has the home held up long term?
Visit the construction sites
Take the time to visit the construction sites of your preferred builder(s). Is it tidy? Is it running to schedule? The state of the site and how employees conduct themselves on it may reveal a lot about the builder, particularly in regards to building standards, safety and the organisation of staff and resources.
Quiz your preferred builders
Hiring a builder is not unlike hiring a new employee. You need to establish their credentials and assess whether you can work together. Take the opportunity to meet them face to face to get to know them and ask questions to gauge whether they are the right fit for your home build project.
Here are a few key questions to ask:
What are their credentials?
What projects do they have on currently?
How many projects have they completed in the last 2 years?
How long have they been in the industry?
What insurance do they carry?
Can they offer a third-party guarantee? With whom? Note: always run a check on the provider of the guarantee.
Tip: Builders approved by either Registered Master Builders or New Zealand Certified Builders pose less risk for your new build project. These two organisations work to ensure that their members are fully-qualified and follow ethical practices.
Review the contract
If you're building a new home, you and your builder are required by law to have a written contract between you.
It should include:
A list of your build company's responsibilities.
A set price and payment schedule.
A build schedule and total agreed build time.
List of all products/materials to be used in the home.
Detailed plans (including floor, elevation and site plans).
A list of any "off-spec" options you have made.
Proof of insurance.
Explanations for any provisional sums included in the contract.
A liquidated damage clause, sunset clause or penalty provision clause should the contract be breached (i.e. running over time or over cost).
Move in date.
Important! In terms of importance, a building contract is not dissimilar to a purchase agreement. Always have a lawyer review a building contract before you sign it.
Read more about what your contract must cover here.
The three types of building contracts
There are three main types of building contracts: full, managed labour-only and labour-only.
With a full contract, your builder is responsible for the full build of your home. A managed labour-only contract usually sees the builder managing the construction of the home, but not the supply of materials or additional subtrade contractors. In a labour-only contract only the builder does not manage your build site. They come, they work, they leave, with someone else calling the shots as the main contractor.
Learn more about building contracts here.
While it might seem like a long and drawn out process, it is vital that you dedicate time to selecting your builder. Stories of construction cowboys are sadly common in New Zealand, especially with the high demand for new homes mounting additional pressures on builders. In the end, spending time early on to find the right builder could save yourself hours of angst later on.
Thinking about building new? Check out our free guide on new build pitfalls to avoid so your next home goes up without a hitch!