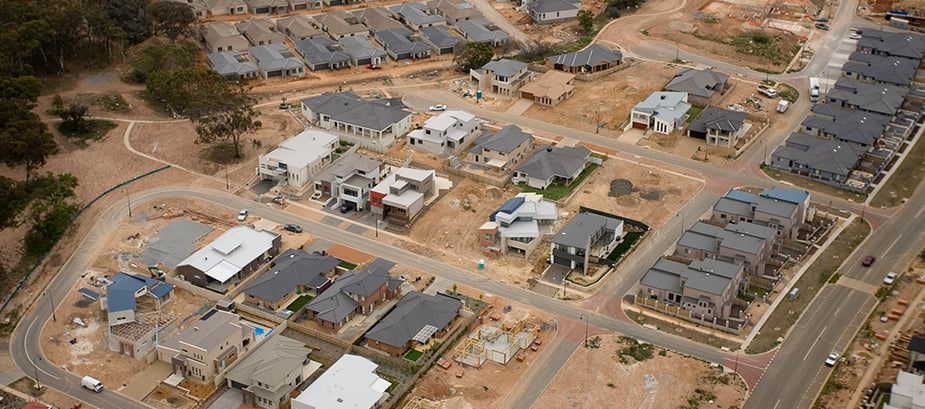 There's more than one way to build a house, and more than one kind of home build package to choose. Today we're examining the options available to home builders and how they measure up in terms of cost, time and the ability to customise.
Have land, will build
If you are wanting to build in a specific location or suburb, then you're probably better off buying a section, then building a new house on it. Otherwise, you could be waiting a while for developers to release combined packages in your preferred area. Moreover, since you're not locked into a specific house and land package, you do have an opportunity to customise your home to your wants and needs. However, it's important to consider the site and its suitability for the type of home you wish to build.
Recommended reading: Top 20 FAQs on building a new house and financing your build.
Custom build
If you want to build your dream home, opting for a custom build is the best way to make it a reality. This build option gives you complete control over your home's look and feel, allowing you to tailor it to all your needs—without having to make compromises or sacrifices.
However, this customisability comes at a cost. Custom built homes are the most expensive style of home to build; labour costs are high due to its unique design, and materials cannot be ordered in bulk. This style is also time-intensive, again due to its one-of-a-kind design. There are multiple parties to engage with too: architects, engineers (to assess your build site) and builders, as well as your local council for consent and compliance.
Thinking of building a new house? See your local Hamilton providers here.
Building costs: high.
Ability to customise: high.
Design and construction time: 1+ years (high).
Tailor a stock plan
If you want a home design that requires less involvement on your part, tailoring a pre-existing, or stock plan, to fit your site and needs is another attractive option. Many design and build companies offer this option, and depending on who you go with, you may find that they will also project manage the build and oversee the consent process on top of the physical design and building of your home.
Thinking of building a house?See your local Hamilton providers here.
Building cost: moderate.
Ability to customise: moderate.
Design and construction time: moderate.
Prefabricated homes
If you're short on time, a prefabricated build is a fast and innovative way to see your new home up and ready to live in. Built off-site and then transported to your section, it offers greater quality control and workmanship to homeowners, since it allows companies that specialise in this type of build to pool resources, labour talent and equipment under the one roof.
However, while these houses are more affordable to build, the cost of transporting them to your section can negate any savings you might make. According to Houzz, transporting a prefabricated home can cost between $5,000 and $20,000 depending on the complexity of the site and the distance the home needs to travel. In some scenarios, its cost is comparable to a custom built home.
Looking for a local prefabricated home provider? Try Buildsmart or Kiwi Transportable Homes.
Building cost: high
Ability to customise: low
Design and construction time: 3-6 months (short).
Kitset or modular homes
While a prefabricated home comes delivered in one piece and ready to live in, a kitset home comes—as its name implies—in a disassembled kit that your builders put together on site. Compared to custom and stock builds, it is a cheaper and faster option for homeowners who want to get their home up fast without breaking the bank. They don't have the high transport costs like prefab builds do either. Moreover, because most of the kit is built in a controlled environment, the quality of the materials is high.
However, there are a few drawbacks to kitset homes to consider:
Most kitset homes require homeowners to project manage the build.
Significant site work is required once they arrive on your section, including plumbing, electrics and the build itself.
Fittings and furnishings (such as flooring and painting) are completed on site and are usually a separate cost to the build.
If you're after a local Hamilton supplier of kit set homes, try Heartland Homes.
Building cost: low
Ability to customise: low
Design and construction time: short to moderate.
House and land packages
If you've not bought land yet and don't have your heart set on a specific location, a house and land package can offer excellent value for money. A major bonus of these packaged deals is they are managed for efficiency, meaning they don't tend to blow out in costs or time. What's more, the whole project is run by one company from start to finish, which simplifies the process on the homeowner's side.
What's worth noting is that while some customisation is available, your home's design is still limited to pre-set plans. However, on the flip side, having pre-set plans and a fixed-price package deal means it's easier for banks to estimate the value of the final product and lend finance for the build.
There are a number of local companies that offer house and land packages, but a few to start are: Generation Homes, Classic Builders and Urban Homes.
Building costs: moderate.
Ability to customise: low.
Design and construction time: moderate.
Thinking about building new? Check out our free guide on new build pitfalls to avoid so your next home goes up without a hitch!