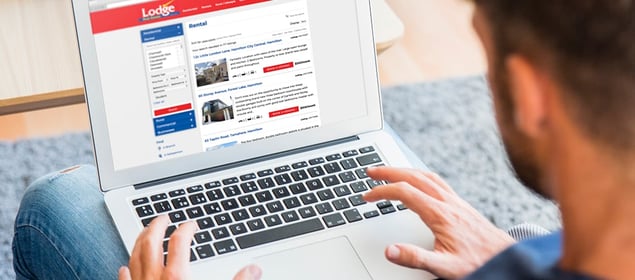 Figuring out what you should charge for rent for your Hamilton investment property doesn't have to be a number crunching game. As an investor, you want to get the biggest bang for your buck, but you also want to stay within the market expectations for the suburb your property is in to attract tenants.
To help, here are five steps to help you uncover how much you can rent your property for.
1. What type of property is it?
The size and type of property you're renting will have the biggest influence on how much rent you can charge. Is it an apartment or a house? Is your property designed to accommodate two people, a single-family, or multiple families?
Take into account the number of bedrooms and bathrooms your property has—this information is key in determining your rental fees along with the type of tenants your property will attract.
Tools: Free rental calculator
2. What appealing features does the property have?
Like any market, rental property prices are largely driven by demand. The more appealing features your rental property has, the more demand there is likely to be for it—and therefore, the more you can expect to charge tenants rent it (to a point).
When you look to set your rental price, think about the type of property features tenants value. Here are some of the most common:
Parking. Ideally, a garage with internal access, but driveway parking is also good. Sidestreet less so. However, is there space on the street for guests or subletters to park their cars?
Storage. Both inside and outside, such as linen cupboards, built-in-wardrobes, kitchen pantry, sheds and garages.
Low-maintenance features. Cleaning is rarely the highlight of anyone's week. A property that's easy to maintain will appeal to tenants. These features can include a hardy garden with minimal grass, hardwearing floors (less damage risk), stain-resistant carpet, and floating shelves and vanities in the bathroom (easier to clean under).
Modern and functional kitchen. One of the biggest influences on rent charges. Kitchens are used daily and often a major congregation point in the home. If your rental boasts a modern kitchen with all its items in good working order, you can expect to charge more than if your rental features a 20-year-old kitchen.
Modern and functional bathroom. Just like the kitchen, your bathroom is used daily. Tenants are prepared to pay more for a smart, functional bathroom with lots of storage.
Extra toilet. An extra toilet will always be a welcome sight to tenants, especially multi-generation or multi-family homes.
Heating. Insulation is now a mandatory requirement for rentals, however, additional heating is a bonus and attractive to tenants.
Yard—or lack thereof. Depending on the type of tenant you want to attract, a yard may or may not be an appealing feature. While a family might like the extra space for the kids to play, a professional working couple may not want the extra maintenance.
Public transport access. How far is the property from the nearest public transport? This is important to inner-city homes, particularly for flats and apartments, whose occupants may not own a car.
Location to important facilities. How far is your property from local areas of interest, such as schools, hospital/medical facilities and shopping centres? If your home is close to features like these, it may influence the rate you charge.

3. What state is it in?
The rule of retail applies here. The newer something appears, the more you can expect people to pay for it. If your rental is in poor condition, it's unlikely you'll find tenants willing to pay top dollar for it. Whereas, if your property is in relatively good nick, you can set your rent higher and still generate interest from tenants.
If you're thinking of renovating to increase your rental return, read our recommendations here.
Related reading: Want to know how to increase your rental yield?
4. Look at the market rent in your suburb
Always check the market rent for your suburb and property type. If you set your rent well below market rate, you could be missing an opportunity to earn more on the property. Set it too far above and you risk pricing yourself out of the market.
Average rent returns in Hamilton by suburb
| | | | |
| --- | --- | --- | --- |
| | Lower | Median | Upper |
| Claudelands | $240 | $317 | $397 |
| Deanwell/Melville/Fitzroy | $300 | $390 | $450 |
| Dinsdale North/Nawton | $380 | $420 | $465 |
| Dinsdale South/Frankton | $360 | $395 | $430 |
| Fairfield/Fairview Downs | $370 | $410 | $450 |
| Flagstaff/Rototuna | $491 | $540 | $580 |
| Hamilton Central/Maeroa/Frankton Junction | $250 | $340 | $430 |
| Hamilton East/University | $260 | $380 | $480 |
| Hillcrest/Silverdale/Tamahere | $320 | $440 | $510 |
| Te Kowhai/St Andrews/Queenwood | $420 | $460 | $530 |
Source: Tenancy Services, May 2019.
For a more comprehensive breakdown of market rent by suburb and property type, visit Tenancy Services.
5. Compare to other rentals
Once you've checked the going market rent for your property type and suburb, it's also worth checking what the actual rent rates are for properties similar to yours in your neighbourhood. If your property is a three-bedroom house, check what other three-bedroom houses are being rented for. Visit some open homes and see the condition they're in too—this will help you determine where your property falls on the spectrum and allow you to price the rent accordingly.
Note: While there is no law that limits how much a landlord may charge in rent, tenants can take landlords to the Tenancy Tribunal if they are paying significantly more in rent than other similar properties. Learn more here.
6. Get a rental appraisal
If you're still not sure how much you should charge in rent, you can always enlist the help of a real estate professional. Moreover, they have the added benefit of working in the industry—they see rentals every day and are better informed on where your property will sit in the current rental market.

Need help keeping on top of your rental maintenance? Download our complete investment property maintenance checklist to ensure your investment retains its value.