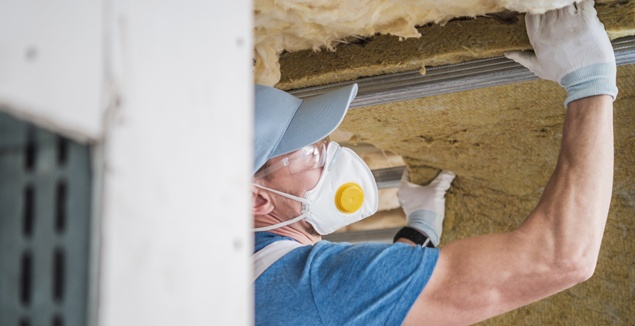 Warm, healthy homes are in demand in New Zealand and the topic has taken extra prominence since Prime Minister Jacinda Ardern and the Labour-led coalition government took their seat at the top table last month. David Kneebone, Lodge City Rentals General Manager, explains what landlords need to know about insulating their rental properties.
There are a number of grants and subsidies available for landlords needing to insulate their rental properties, but what are they, where can you find them and how much money can you get?
What's the deal with insulation?
Warm rental homes are healthier for tenants – and for the longevity of your rental property. Good quality insulation helps keep a home warm during winter months and cool during summer, thus reducing the risk of problems relating to damp and mildew.
As of 1 July 2016, all tenancy agreements must have a compulsory insulation statement included. As a landlord, you must disclose whether there is insulation in the rental property, where it is, what type and what condition it is in, so prospective tenants can make an informed decision before signing.
As of 1 July 2019, it will also be compulsory for all rental properties to have ceiling and underfloor insulation installed (where it is reasonably practicable to do so). This insulation must comply with regulations and be safely installed. Failure to do so could make you liable for a fine of up to $4,000.
What insulation grants are available?
Grants of 50% off the cost of insulation are available for low-income home owners and landlords with low-income tenants.
These grants are known as Warm Up New Zealand: Healthy Homes grants. However, it's important to get in quick. These grants are limited and will are only available up until 30 June 2018.
Are you eligible for a grant?
You may qualify for a grant if:
the house was built before the year 2000, and
you own the home and have a Community Services Card, or
your named tenant has a Community Services Card.
Grants are also available for low-income households and tenants with high health needs if:
your income is just above Community Services Card level and you have high health needs related to cold, damp housing, or
you are referred by the Ministry of Health's Healthy Homes programme.
Properties owned by a Government agency do not qualify for the grant.
How to apply for an insulation grant
You first need to determine if your property, and you the landlord, are eligible for an insulation grant. You can determine this by contacting a service provider in your area. Funding is limited and not all regions are covered but a quick check will let you know. There may also be other payment options to help pay off the rest of the cost.
DIY insulation
As a landlord, you can install insulation yourself, but be careful. There are serious safety risks to both landlord and tenant if it's not done properly. You could also face insurance and liability consequences for faulty or negligent installation.
If you are not certain you can meet all the regulations, including safety rules, contact a qualified professional insulation installer. They will also be able to advise you if you have existing insulation, and if so where it's been installed, the type of installation in your property and what condition it is in.
If you get a professional in to do the job, ask them for a certificate that shows they have installed the insulation as per the Residential Tenancies Act, and maintain these with your files.
Keeping homes and tenants warm
At Lodge City Rentals, we encourage all our landlords to keep their properties in good condition. After all, better quality properties attract better quality tenants. Our regular maintenance checks and inspections help landlords to keep on top of repairs and we will ensure your property meets all compliance and regulations.