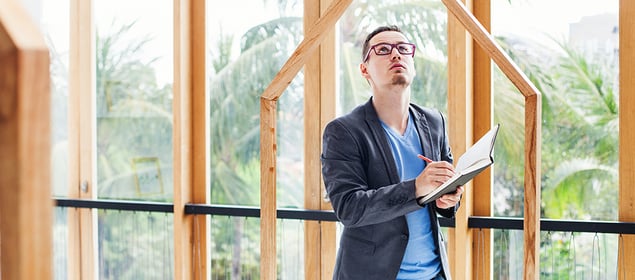 It's not always clear to homeowners what home improvements will make the biggest impact on their home sale—or what costs are involved. To help you determine where your money is best spent, follow these four steps.
1. Get a building inspection
Conduct your own building inspection before you list your home. This provides you an overview of the condition of your house and helps to uncover issues that could detract from your home's value.
Moreover, if you're planning on making improvements to boost your asking price, an inspection will tell you what you need to fix before you jump in. With a better idea of what is a "must fix" and what is a "nice to fix", you'll be able to better budget your home improvements and maximise your return on investment.
Cost of a builder's report: $500 to $800
Read more: How do I find out what my house is worth?
2. Seek advice—what to improve and who your target market is
Get your local real estate agent to conduct a home appraisal for your property. They will look over your home with a buyer's eye and advise on what to improve to attract buyers and command a higher price on the market.
Better still, a home appraisal will provide you with a comprehensive report on your home, its position in the market and what type of buyer it is likely to appeal to.
Cost of a home appraisal: free.
Read more: 4 ways to help you understand your buyer in the Hamilton property market
3. Research your target buyers—and making modifications accordingly
Once you know the type of buyer your home is likely to attract, take the time to research what features are important to them and tailor your modifications accordingly. For example, a modern kitchen and bathroom is likely to appeal to first home buyers, while a low-maintenance property will pull in investors looking to use your home as a rental.
With this in mind, here are a few features that appeal to the different buyer types:
First home buyers
Updated kitchen and bathroom.
Open plan.
One to three bedrooms.
Potential to make their own improvements.
Second home buyers (and beyond)
Updated kitchen and bathroom.
Open plan.
Larger sections and more bedrooms for growing families.
Storage.
Completed with not many improvements needed.
Investors
Low maintenance.
Energy efficiency.
Location.
Cost of market research: free! Most resources that provide insight into your buyers are available online. The only cost is your time. Don't forget about your local real estate agent either—many are more than happy to have a chat.
4. Tier your budget forecast
Preparing your home for sale isn't always a cheap exercise, so compiling a budget is essential—especially when it comes to home improvements.
To help you assess what is within your means, compile a budget in three tiers: low-cost budget that covers the basics, a high-cost budget that has all the bells and whistles, and a moderate budget that lands somewhere in between.
With these three budgets compiled, you can assess what changes are realistic, as well as what changes will have the biggest impact on your return on investment. For example, if it's going to cost $30,000 to do a full-scale kitchen upgrade, but only add a few thousand onto your home's value, then it may be better to simply repaint your kitchen cabinets. The money you save can then go towards something else that provides a better return, such as an ancillary dwelling.
The 3 most common improvements when preparing a house for sale
To start you off, here is a tiered list of the top three most common improvements homeowners make before they sell their properties.
Low cost

Medium cost

High cost

Interior repaint

(per m2)

1 coat: $44

2 coats: $88

3 coats: $134

Kitchen cabinet refresh

(per m2)

DIY repaint cabinets and replace handles:
(with 2 new handles)




$49

DIY repaint cabinets and replace handles:
(with 2 new handles)




$91

Professional replacement:





$460

Tapware replacement:

Includes:
- basin mixer
- shower mixer
- shower head


$205

$441

$1099


To get more cost estimates and price breakdowns, try our interactive Home Seller's Calculator.