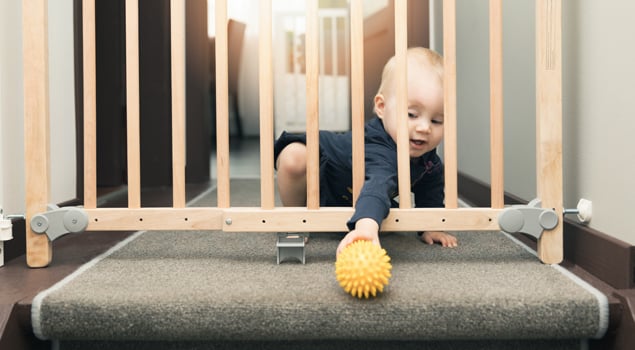 Last month, the Government announced proposed changes to the Residential Tenancies Act 1986
These changes affect both landlords and tenants, and are designed to improve fair, stable and secure living for tenants while also protecting the interest of landlords.
As Associate Minister of Housing, Kris Faafoi, said in the announcement, the reform aims to make things fairer and more secure for renters. And, to an extent, we agree.
With more New Zealanders renting property, it's important that renters are looked after and landlords are protected through better regulation. However, the changes may affect the way landlords and property managers handle tenants who aren't the best fit for their property.
In this month's blog, we've covered some of the key proposed changes to the Residential Tenancies Act, and what this could mean for property owners.
A ban on rental bids
At the moment, landlords can increase rent once every six months. However, under the proposed new Act, this may change to once every 12 months.
We think this is a reasonable move, and will help keep renters in properties for longer. This does not affect the Hamilton market a great deal.
Making rental properties safer
Under the proposed changes, tenants will be able to add minor fittings to the property. This can include low-risk installation and removal, such as fixtures used on furniture to mitigate earthquake risk, fixtures for hanging art or pictures, installation of fire alarms and door bells, or baby proofing a home.
If we're managing a property, we normally ask tenants to inform us beforehand if they're to make any minor changes to the property. However, under the proposed new changes, tenants will be able to do this freely.
We think this is a fair call, as long as tenants don't incur any damage to the home, and return the property to its original condition before the end of their tenancy. After all, we want tenants to make their properties feel like their own home, and we want them to stay in rental properties for as long as possible.

Increasing penalties and improving compliance
Increases to penalty amounts have been proposed, as well as new compliance tools to take action against those who aren't meeting obligations.
With the Real Estate Institute of New Zealand (REINZ) pushing for more regulation on accountability by property managers anyway (see my blog from October), we believe this is a fair call. There needs to be some frameworks in place so both parties aren't side-swiped by dodgy dealings, and that there is adequate protection for ALL parties involved.
Changes to terminations and fixed term tenancies
Part of the proposed changes to the Act include eliminating 'no cause' terminations and changing fixed-term tenancies so they become periodic. Let's look at what these mean:
Eliminating 'no cause' terminations: The proposed changes suggest that landlords will no longer have the right to use no cause terminations in order to end a periodic tenancy agreements. Whilst we agree tenants should feel secure in their homes, there are concerns around whether this change inhibits landlords and property owners from removing tenants who aren't a good fit for a property.


Fixed-term tenancies: Currently, a landlord can decide to extend a fixed-term lease, roll it over to a periodic tenancy, or end it. But in the proposed changes, landlords and property managers won't be able to end the tenancy at the fixed term date. This can only happen with the tenant's consent. This could potentially affect our student market, one of our biggest markets, as tenancies will drop during the periods students aren't in Hamilton for study. This may result in large rent increases to houses around the university to safeguard against tenancies ending mid semester.


So, when it comes to this particular proposed change to the Act, we believe there is still work to be done, and we will be making a formal submission as part of the process.
Overall
All in all, there are some changes that make sense in order to keep renters happy, and in properties for longer. We also think these changes are in line with ensuring homes are secure and safe, particularly now we've come off the back of meeting the Healthy Homes Standards.
In saying that, there are a few changes that could affect the way landlords are able to deal with difficult occupants. At the same time, these are only proposed changes, and have yet to go through governmental processes.
We will be looking for an opportunity to submit our views on these proposals as we believe it is vital that the discussions and submissions present a balanced view, and that our owners are listened to.
We will only know how the industry will be affected once the final decision has been made, and we'll be waiting for this with bated breath.
Until next time!
David Kneebone
Director
Lodge City Rentals