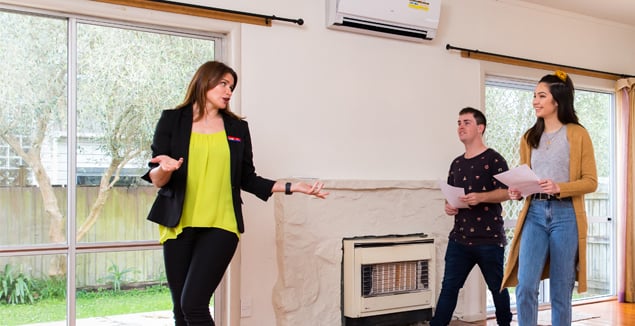 Recently, the Real Estate Institute of New Zealand (REINZ) has been pushing for regulation of property managers.
This is a good thing for tenants, landlords and property managers because it helps protect all parties from unethical and illegal practices. As was the case with the 'KFC test', and many other stories in the media, we know sketchy property management isn't something that goes down well.
And it paints a poor picture for property managers who do conduct themselves professionally, and only want the best for the industry.
In this month's blog, we're going to look at why these regulations could be a good thing for property managers, what the proposed changes could be, and what Lodge is doing to ensure professional practice in property management is upheld.
Why regulate?
Simply put, it's good for businesses. Creating a set of standards that must be met only adds to the credibility of property managers. And tenants can trust that their property manager isn't going to do anything unethical – if they did, it would be a huge risk.
Without regulation, there's no ethical framework for all parties to work from. That said, as property managers we believe it's important that we have an in-depth understanding of the property and rental landscape in order to provide service of the highest standard.
What are the proposed new regulations?
It's been proposed that property managers should meet a certain level of educational requirements, and be responsible for their actions if they don't adhere to set standards.
According to the information provided through the Better Property Management website, regulations could include:
Certification: – Property managers are requested to have a New Zealand Certificate in Residential Property Management.
Education: – The requirement for ongoing education and knowledge of current laws and law changes.
Trust accounts: – Property managers are to hold funds from tenants and landlords in a trust account.
Insurance: – Property managers are required to hold the right insurances.
Code of conduct: – Property managers are required to have a set of standards, or code of conduct by which property managers must meet and follow.
Penalties: – Fines or sanctions if property managers don't meet the necessary standards.
Ethical and professional practice: How Lodge are doing their part
As some of you may be aware, the industry was deregulated in 2008. However, Lodge City Rentals decided to stay as a licensed company through REINZ and the Real Estate Authority (REAA).
This meant we kept up with having an audited trust account, and have continued to operate in a professional manor throughout this period.
Being a strong advocate for the regulation of the industry, we ensure that, when it comes to property management, we deliver a service that's ethical and transparent.
At the moment, all our property managers are completing their New Zealand Certificate in Property Management, and will all be completed by early 2020.
As always, if you have any questions about property management, or need some advice, call the team at Lodge Rentals.
Until next month!
David Kneebone
Director
Lodge City Rentals