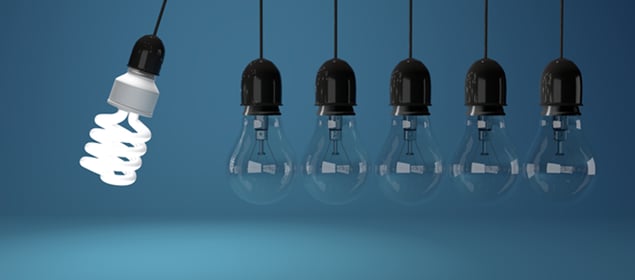 With the rising cost of living in New Zealand, having an energy efficient home earns major points in the eyes of buyers. If you're looking to do-up your home before you sell, consider making these energy-saving renovations that will help you save on power make your home more comfortable to live in, and worth more on the market!
Insulate
With 60 to 74 per cent of a home's heat escaping through the roof, walls and floor, insulation is crucial to keeping a home warm in winter, cool in summer, and for cutting power and energy bills. There are a variety of insulation materials to choose from, depending on how you want to install it, from glass fibre roll-out batts to lose-fill wool insulation.
Tip: Rats like paper-based insulation, so if they are a problem in your home or neighbourhood, consider using another material!
Install a heat pump
According to Consumer NZ, a third of a household's energy goes to heating it during winter, so installing an energy efficient heating system could go a long way to improving your home's energy efficiency. Heat pumps are the most cost-effective way to artificially heat a home, with the most energy efficient models outperforming all wood and pellet burners, and all gas and electric heaters.
However, you'll need to make sure your heat pump is the right model for your climate and sized correctly for your home. Installing the wrong type of heat pump can cause heating inefficiencies of up to 35 per cent, according to BRANZ.
For more home renovations tips and ideas download our free guide:

Lay carpet
Uninsulated, hardwood flooring can cause 10 per cent of heat loss (sometimes more) in a home. What's more, the likes of tiles and lino floorings are extremely cold to walk on in the winter months! One of the best ways to combat this is to lay good quality carpet down with a thick underlay underneath. Or, if you don't want to go full carpet, a large rug can also make a big difference.
Energy efficient lighting
If you feel like shaving 20 per cent* off your power bill, make the switch to energy efficient LED light bulbs. While it can be costly to replace all your lights at once, the good news is that LEDs can last up to 25 years and you'll save $15 per year for every LED bulb you install.
Tip: If you have downlights in your ceiling, consider swapping them for surface mounted fittings, or IC-F rating LED downlights. Older-style downlights require a minimum 100mm space around them, which means your insulation (if you have it) will have gaps in it, instantly making it less effective.
*Based on an average saving of $15 in a house containing 20 lights.
See more: The energywise lighting calculator
Upgrade to double glazed windows and install good quality curtains
Between 20 to 30 per cent of a home's heat escapes through its windows. Double glazing can halve that. With an extra gas layer to insulate your home's windows, double glazing will improve the effectiveness of your home's ability to retain heat and reduce your reliance on artificial heating sources.
However, even a double glazed window will lose 10 times as much heat as a well-insulated wall. To reduce this, install thick thermal curtains to keep the heat in and your costs down.
Future-proof for solar
With photovoltaic systems slowly becoming more cost-effective, solar power is starting to become a more popular option to save power. According to BRANZ, a good quality solar system can generate up to a third of a household's energy needs.
If you don't have the funds to go the full hog, consider future proofing your house with the necessary cabling to enable solar power in the future.