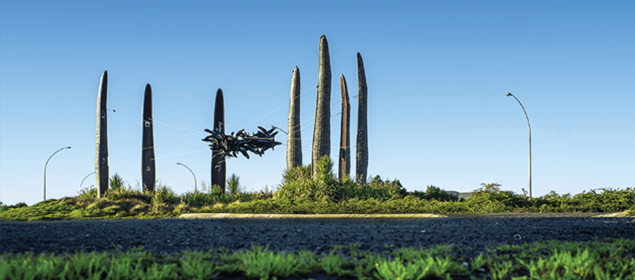 Whether you want more space for your family or to downsize to somewhere with the ideal mix of city convenience and small-town community, Hamilton and the wider Waikato has it all. Here are a few suburbs to help your property market research and ultimately find a place that'll improve your lifestyle.
The 4x2 suburban dream
If you're looking for a decent sized family home with a backyard for the kids to play in, Hamilton's northern suburbs have undergone massive developments in recent years. Rototuna, St Andrews/Pukete and Chartwell are all idyllic suburbs that offer plenty of space, along with good schools and community services nearby. If you want proof of this, just take a look at our sales data.
Looking for a somewhere quiet?
Consider Flagstaff. As an established suburb, it is home to mainly older residents.
Apartment life convenience
Apartments, townhouses and units are becoming a way of life for many of Hamilton's inner-city residents, and the number is only set to increase as more new developments get green-lit. Inner suburbs such as Hamilton Central, Hamilton East and Frankton are always great options, with the CBD, cafes and restaurants, the river and parklands, and entertainment venues such as the Waikato Stadium, all within easy walking distance.
As new residential high-zoning increases between Frankton and Dinsdale, more high-density living will start to appear in this area in the future too.
Want apartment convenience without the inner-city price tag?
New high-density developments have recently opened in Rototuna. As with all the development going on in Hamilton's north, extra amenities and services are being added to this mini township every day, from new shopping centres, restaurants and cafes to community centres, health services and transport infrastructure.
Small town community
One of the Waikato's best features is that there are several towns all within easy driving distance of Hamilton. Cambridge is approximately 30 minutes by car from Hamilton City, making it well within commuting distance.
Cambridge has several schools for primary, intermediate and high school age children. There's also plenty of community facilities to keep them entertained during the weekend and holidays—from an indoor pool and sporting clubs to a new cinema—making it an ideal location for families.
If you don't need to drive into Hamilton every day, but still want the city within easy reach, consider coastal Raglan. Its black-sand beaches and popular surf breaks are just 50 minutes west of Hamilton.
The semi-rural block
Another big draw card for Hamilton is its many semi-rural suburbs that offer peace and quiet with city perks just down the road. Outer city suburbs such as Newstead in the east and Horsham Downs in the north, offer properties with plenty of space for extra garages, workshops, lifestyle animals and pets.
Further afield, suburbs such as Gordonton/Puketaha and Tamahere/Matangi also offer great options if your heart is set on a true lifestyle block in a rural community. These suburbs are home to a local school, sporting clubs, shops, markets and cafes for day-to-day living, but are still close to the city.
Looking to sell in the next few months? Declutter and stage your home yourself with our free guide: Three steps to generate a higher home sale