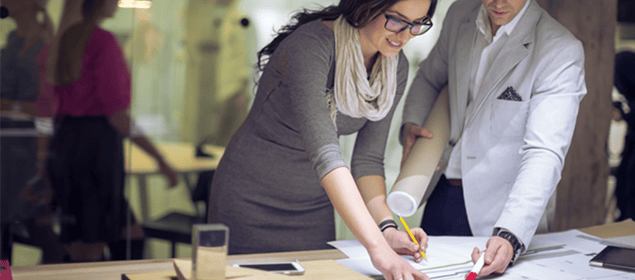 Let's forget budgeting, return on investment and property value research for a moment, and focus on the best part of renovating (apart from finishing)—finding inspiration. Once you've found your project muse, it'll help keep you motivated until the last brush stroke.
Here are a few of our favourite places to find renovation inspiration and the best home decor ideas.


Home Tree Atlas
As the self-proclaimed best place to brainstorm home design ideas, this blog delivers. You can browse articles and DIY tips by room, colour, style, and even storage. If you're looking for a good starting point, this could be it.

Homes to Love
Homes to Love brings all the best aspects of three New Zealand magazines—Your Home and Garden, HOME magazine and Simply You Living—together as your one-stop-shop for all things home and design. Find inspiration for the inside and out of your home, along with features on the annual Home of the Year finalists, DIY advice, and an a dedicated section to the design and style seen in The Block NZ.


---

Suggested reading: Planning a renovation, from what needs consent to what adds the most value.


---


Build
If you like nothing better than to sink your hammer into a DIY project, then this is the site for you. Build is the premier source of advice for the New Zealand building industry and is busting at the seams with useful tidbits and advice for just about any project you can think of. With a focus feature every issue, from schools and climate change to building exteriors and project management, Build has an excellent mix of new insights, industry best-practice and how-tos.

Homestyle
Too often we find that home style and design ideas are too costly to be realistic for the average Kiwi. Which is why we recommend Homestyle. It's all about real people and real homes, and how to stay on-trend without sending your bank account screaming for cover.

Mico
Mico is more than a plumbing material supplier. Their website has a wealth of collections, ideas and products to make us look at our own bathrooms and wonder at the possibilities. Their 3D bathroom planner is also a great feature to make planning easy.
Pinterest
If you want the digital equivalent of throwing things at the wall and seeing what sticks, Pinterest is the answer. There are literally thousands, perhaps millions, of ideas—or pins—here. While it can be overwhelming, it is a great resource for dipping your toes into the world of home design and decor to see what's out there. Be warned: it can be a bit of a rabbit hole—so keep an eye on the clock!
House Beautiful
For an eclectic gathering of guides and inspirational articles, you can't go wrong with House Beautiful. Featuring interviews with world-class interior designers as well as room-specific how-tos, this site offers a source of ideas for anyone interested in spicing up their interiors.
House and Garden
While House and Garden is a UK-based site, it does offer some extremely specific and niche advice you might not find elsewhere in NZ. This includes handy "style files" for individual designers (perfect if you have specific tastes), guides for every colour imaginable and room-by-room recommendations for budget furniture—and that's just the start of the ideas within.
Elle Decor
Everything within Elle Decor is decidedly American in focus, but it also offers something that few other sites with less cultural clout can: tours of celebrity homes and offices, as well as the residences of world-class designers and architects. If you've ever wanted to get an idea of how to recreate the homes of the rich and famous, Elle Decor has you covered.
Download our home renovations guide for more tips and tricks on planning a stress-free renovation!