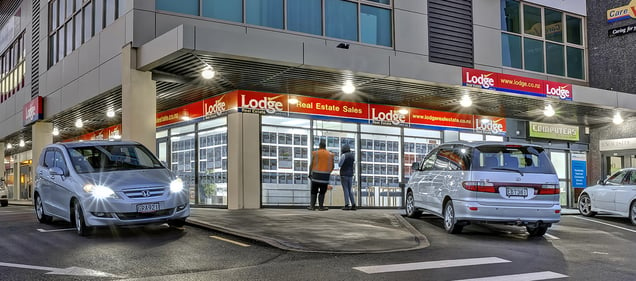 If it's time to start investigating potential future suburbs and neighbourhoods, here are seven statistics to look into and where you can find them.
Suburb research is part and parcel of moving to a new house. However, it's not just about finding a place where you fit in. It's about ensuring that leaving your current suburb is the right move, and that your new neighbourhood can meet your needs and property goals—especially if you are thinking of buying and selling at the same time.


Median home value
Knowing the median home value of the suburb you're leaving versus the one you hope to move into might seem like an obvious step, but this information is essential if you are selling and buying a home.
As a whole, Hamilton's average home value reached $548,417 in February 2018, however, between suburbs average prices ranged from $491,915 to $694,699. Knowing the average home value of the area you wish to move will help you calculate the finances you'll need to buy there. Sites like QV.co.nz can show you the rate of growth in each region, which can help you gauge what you might sell it for down the track.
Also look into what different sized properties have sold for in your new neighbourhood. If you're looking to move into a four-bedroom home, look at what others have sold for in that area. Sites such as Homes.co.nz and Realestate.co.nz are good resources for this—or your local real estate agent.
Where to find it:
2. Demographics
We all want to live in a suburb where we feel welcome. One of the best ways to ensure that is to investigate the demographics of your next neighbourhood and see if suits you. Is it a predominantly student neighbourhood, or are the local amenities better suited for young families or the elderly? Areas near major arterial roads, for example, may not appeal to young families with school-aged children.
Suburbs are always evolving, so it's also worth looking into population trends to identify shifts and think about how they'll influence your future neighbourhood.
The Hamilton Council provides extensive community profiles that aim to assist community decision making and programme planning in the coming years.
Where to find it: Hamilton Council Community Profiles
---
You might be interested in: Guide to selling your home


---


3. Density
If you are selling and buying a home, then its important to investigate and compare the density of your current suburb to your future one. Are you moving from a high-density apartment suburb to a sprawling semi-rural area, or vice versa?
Also consider what the future density of your new suburb may be. It might be fine now, but what about two, five or ten years down the track? A new apartment block, for example, could see the density of your area rise significantly.
While the look and feel will obviously be different, keep in-mind how high- or low-density living can affect other aspects of your life in that area. For example, noise, traffic, public transport and access to local services.
Where to find it: District Plan Zoning Maps


4. Local services and amenities
Local amenities include the likes of schools, sports centres, community centres, libraries, parks and shopping malls as well as services such as public transport and medical.
Does your potential neighbourhood have the amenities that you need and want? If you're a young family, for instance, does it have childcare centres? If you're a retiree, is there a local doctor? If you can't drive, is there access to good public transport?
If you have the opportunity, explore your future suburb in person to see what's there and the condition these public places and services are in.
Where to find it:

5. Crime rate
Investigating the safety of your future neighbourhood is a must. Knowing this information up front allows you to assess if the risk is acceptable and take measures to ensure the safety of yourself, your family and your property.
Where to find it: Policedata.nz

6. Building permits issued
Before you make a decision, or move, investigate the amount of building going on in your region and the impact it will have. From extra vehicles, construction sites and noise to increased density and a potentially changed landscape in the future.
However, increased building is not necessarily a bad thing, especially if you're looking to move into an emerging suburb. As your neighbourhood becomes more established, your home's value may rise, as well as the number of amenities that service the region.
Where to find it: Stats NZ – Building Consents Issued

7. Upcoming developments
Hamilton is a city with an ambitious plan to become a cultural and sporting hub and New Zealand's third city economy (currently, we're fourth in the country behind Auckland, Christchurch and Wellington). To achieve this goal, the Hamilton Council has green-lit several developments to aid the city's growth.
These include:
Ruakura inland port.
Horotiu inland port.
The $1.2 billion Waikato Expressway.
The $84 million Wairere Drive Ring Road.
A $272 million development project in Peacocke.
A $20 million expansion of the Fonterra factory.
Not only do these developments make Hamilton more liveable, developments such as new transport networks and local services can influence the value of the homes and land close to them. However, keep in mind that some developments could have a detrimental effect, especially in the short-term, such as increased traffic congestion and noise.
Where to find it: Hamilton City Council – 10-Year Plan 2018-2028


---
Download "How to buy and sell at the same time". With this guide, you can march, rather than muddle, through the buying and selling process and get on with the business of enjoying your new home.