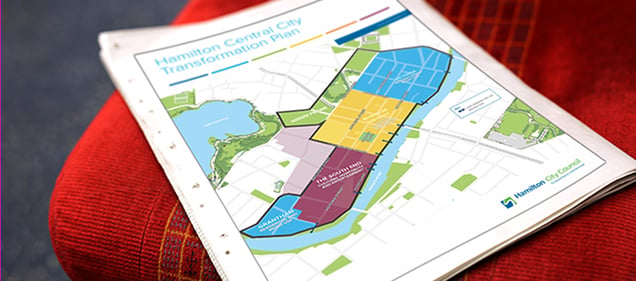 Hamilton is the fourth largest city in New Zealand but has the third smallest urban territory in the country.
At a time when Hamilton is growing by 1200 homes a year and rental demand is at an all-time high, we need to find ways to accommodate our growing population. There are two options: out and up. But how will that shape our cityscape and the Hamilton property market?
Not sure whether to buy, sell, invest or wait? Learn how to evaluate and research the market here.
Out
As part of its growth management plan, Hamilton Council has set a target of generating 50 per cent of Hamilton's growth through greenfield developments over the next 30 years.
Rototuna is one current example, and this growth cell is earmarked to expand even further northwards in the future. The much-talked-about Peacocks development is another upcoming project in Hamilton's south-east. New residential developments in Te Awa/Horotiu, Rotokauri, Ruakura are also planned. All together, these fringe suburbs will grow the size of Hamilton's footprint.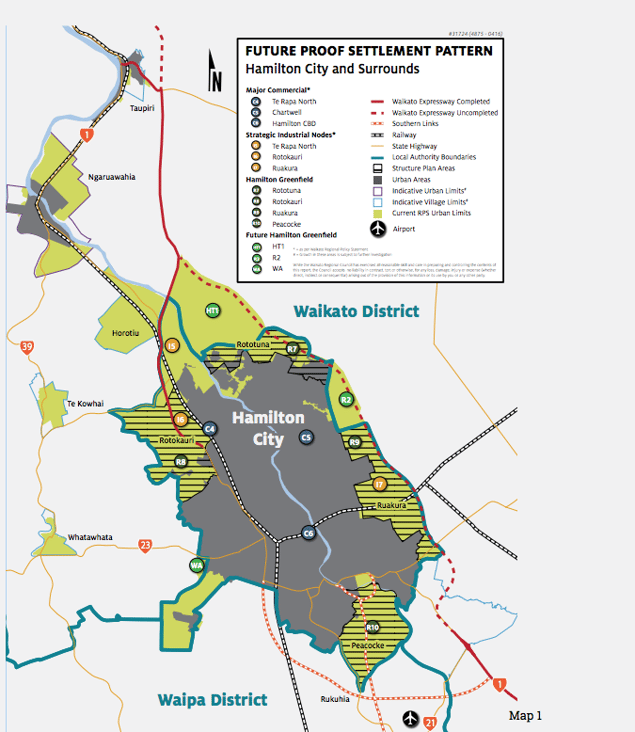 Source: Future Proof Strategy.
Up and in
Unlike other cities, many of our fringe urban suburbs are already pushing against our neighbouring districts of Waipa and Waikato. These tight boundary constraints means that Hamilton is limited in its ability to expand.
Moreover, the number of Hamilton residents over 65 years is expected to reach 41,200 by 2043—almost double the current number. With fewer people per household, the demand for smaller properties is likely to grow going forward.
To this end, the remaining 50 per cent of Hamilton's growth will come from in-fill housing, such as the Parkhaven specialty lot, which will increase living-density within Hamilton's suburbs.
"While there are greenfield and sub-division opportunities in areas such as Peacocks, we're also seeing a lot of in-fill housing and apartment living towards the city," says Jeremy.
Much of the higher-density development will occur near the Hamilton CBD, particularly around public amenity hubs and natural features, such as shopping centres and along the Waikato river.
The density targets for Hamilton are:
50 households/ha (i.e via apartments) in Hamilton city heart.
30 households/ha (i.e. via terrace housing) in other intensified areas in Hamilton.
16 households/ha (i.e. via townhouses and small suburban lots) in Hamilton's greenfield areas.
Hamilton city transformational plan: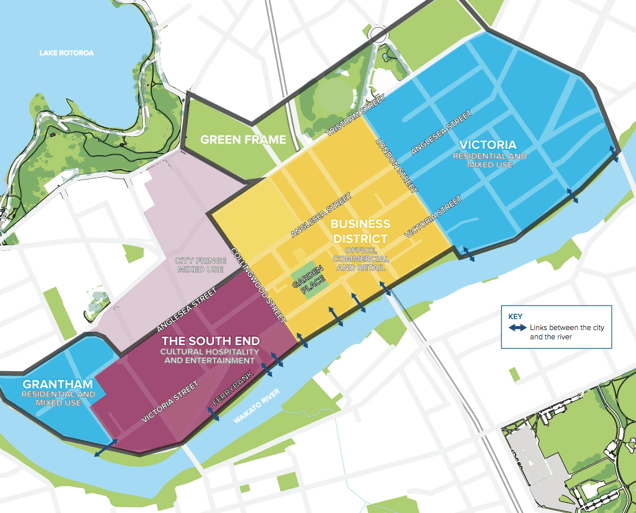 Source: hamilton.govt.nz
"It's quite a change for Hamilton," Jeremy says.
"The family home is still very important, but we're seeing a growing number of people exiting the city on the weekend—either to their beach or lake house, or to take advantage of recreational pursuits in the region—and because of that, there is a real trend towards "lock and go" properties."
This change has not just affected property, but also recreational and social activity in Hamilton.
"We're seeing significantly more activity during the week in those city areas because there is more city living," Jeremy says.
While most of Hamilton's high-density living is concentrated near the city centre, it's proving popular in the suburbs too. Duplexes and apartment blocks located close to commercial hubs are attracting significant interest from owners and investors alike.
Key suburbs to watch
| | | |
| --- | --- | --- |
| Peacocke | Whitiora | Hillcrest |
| Rototuna | Victoria Precinct | Grantham Precinct |
There's no doubt that Hamilton's cityscape is undergoing major change—and will continue to for some time yet. As our population grows, second stages of our greenfield developments will start up, and the intensification of our existing suburbs will become more prevalent. Many opportunities are afoot, it's simply a matter of finding them and assessing how they fit into your overall property goals.
Want to make smart, informed moves on the Hamilton property market? Learn everything you need to know about researching your local Hamilton real estate market with our free guide!