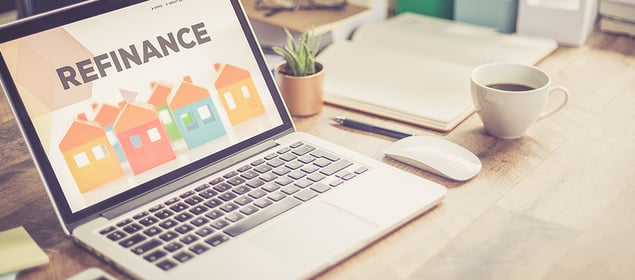 Using the equity of a currently owned property in the place of a deposit is a popular option for many homeowners who are thinking of building a new house. However, there are a few key considerations to make if you choose to go down this path.
Important note: The information provided in this blog should not be a substitute for financial advice. You should always consult with a professional finance advisor before making any investment decisions.
Working out your equity
Equity is the difference between the value of your property and the remaining mortgage debt owing on it. For example, if your current home is worth $550,000 and has a remaining debt of $200,000, your equity is $350,000.
If you plan to use your equity to secure a loan to build a house rather than a cash deposit, you may find that your bank will request a home valuation to reassess how much equity you have in it. This is particularly important if your home's value is likely to have increased since you purchased the property. The result of the valuation will then inform the bank on how much you can borrow.
Recommended reading: Top 20 FAQs on building a new house and home construction loans.
Two options for using equity
There are two ways to use the equity you've grown in your current property to help finance your new build.
Cross-collateralisation
First, you can use the equity you've built up in your current home as direct security to finance your new build. In this instance, the new loan is added to the total debt you owe your bank.
Using the above example of a current home worth $550,000, a $200,000 remaining debt and an equity of $350,000, you may choose to use your equity instead of a deposit to purchase a house and land package worth $600,000.
Your total debt is now $800,000 ($200,000 still owing + $600,000 new finance).
Important! While you may have two separate loans, the bank will see it as one large debt.
Pros:
It's a relatively straightforward process, which makes it easier to set up.
Fewer fees involved.
Considerations:
You'll need to stay with the same bank.
Cross-collateralisation can increase the complexity of your finances and borrowing limits, especially if you're an investor.
If you choose to sell your current home, the proceeds will go directly to repaying your debt—you cannot put the cash towards another property purchase.
Stand-alone loans
Instead of using your current property's equity directly as a deposit, you may choose to create a stand-alone loan. This method is often used to release funds for other uses, such as buying a car, doing renovation work, or, as in this case, building a new home. Essentially, it works by shifting the equity you've gained into a separate loan, which then becomes the deposit for your new build loan.
To do this you:
Use the equity in your home to get a "deposit only" loan—that is, a loan that is only for the deposit amount you need.
Use your deposit only loan as the security to take out another, separate loan to fund your new build.
You will have three loans in total, however, the loan for building a house is not secured directly to your current home and its equity.
Pros:
More control over your finances and what happens to the proceeds of a home sale.
Greater ability to free up cash for other projects.
Considerations:
You must owe less than the market value of your property.
You must leave at least 20 per cent equity in your current property.
There are more loans to manage, which requires good financial discipline.
Important! Everyone's financial position is different. Always talk to your bank and/or financial advisor about using your equity to fund your new build.
Thinking about building a new house? Check out our free guide on new build pitfalls to avoid so your next home goes up without a hitch!