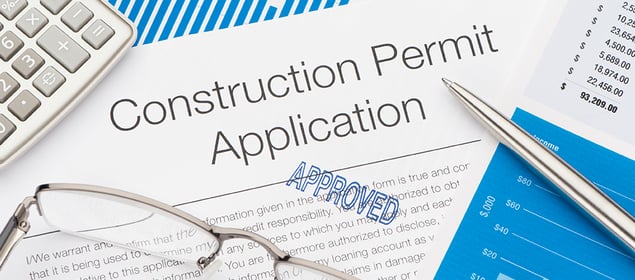 Every council has a slightly different process when it comes to obtaining building consent for a new residential home. Here's how to go about it in Hamilton.
The two governing laws
The Resource Management Act 1991
The Resource Management Act governs how we use and manage our environment. This expansive piece of legislation covers:
Resource consent processes.
Council planning and plan preparation processes.
Land designation process (i.e. the process of designating an area for a set purpose in a district plan).
Heritage orders.
Learn more: Ministry for the Environment—Resource Management Act
The Building Act 2004
The Building Act of 2004 sets out the laws regarding the construction and alteration of buildings (new and old). Its primary purpose is to ensure that any building work done is safe for people to use.
Learn more: Ministry of Business, Innovation and Employment—Building Act 2004
The four stages of applying for a building consent
Stage 1: Prepare
Prepare your preliminary home designs: before you speak to anyone, have a good idea of what you are planning to build. A few sketches—they do not need to be professional plans—may help you explain the project to your local council and help them gauge its scale.
Get a Project Information Memorandum (PIM): your local council will issue this report which outlines the details of your project, whether it is practical and/or possible and what resource consent you'll need.
Read more: Build Waikat—PIM
Stage 2: Seek resource consent
Get an assessment of environmental effects (AEE):
An AEE is critical to gaining resource consent. It examines the impact your proposed new build may have on the environment—from traffic and parking to land, water, flora and fauna. Without it, your resource consent will not get approved.
To find out what you need to cover in your AEE, read this guide.
Acquire written approval from affected parties:
While not compulsory, gaining written approval from the parties (namely your immediate neighbours) who will be affected by the construction of your new build can help speed the process along.
Note: if you do contact affected parties, you'll need to include who you spoke to and what you discussed in your AEE.
Lodge your resource consent application:
As part of this process, the Hamilton City Council recommends getting in touch to discuss whether a pre-application meeting is needed. Most resource consent applications are approved within 20 working days. However, if the council determines that your application needs to notify any affected parties, it can take up to 4 months to process—this is why it is preferable to get written approval prior to lodging your application.
Download your resource consent application form here.
Step 3: Seek building consent
Decide on your final design:
You will need to work with a qualified designer or builder to produce a finalised, detailed plan of your new build.
Lodge your building consent application:
With the help or your designer and/or builder, you will need to lodge a building consent application to the Hamilton City Council. In addition to your application, you must also provide:
Download a building consent application form here.
Read more: Top 20 FAQs on building a new home.
Step 4: Final touches
Find a builder:
If you have not already engaged with a builder, it is now time. It's important to note that your building consent is only valid for 12 months. If you do not start construction in this time, the consent will lapse. In the same vein, it is expected that your new build will be completed and signed off within 2 years from the start of construction, although extensions are possible.
Inspections:
Part of your building consent will include mandatory inspections at key stages of your new build's construction. This will ensure that your new home is being built in line with its building consent and the Building Code.
Get a code of compliance certificate:
Once your new home is completed, you'll need to arrange a final inspection for a final code of compliance (CCC) to ensure your home meets all the consent and Building Code requirements. This usually takes 20 working days.
Undertake ongoing compliance:
Building consent does not only apply to the actual construction of your new home, but also to how you continue to use the land and the buildings on it. As a result, you may be required to undertake additional ongoing tasks as part of the consent, such as maintaining the driveway. Be sure look through our new home building FAQs for more information.
Thinking about building a new house? Check out our free guide on new build pitfalls to avoid so your next home goes up without a hitch!