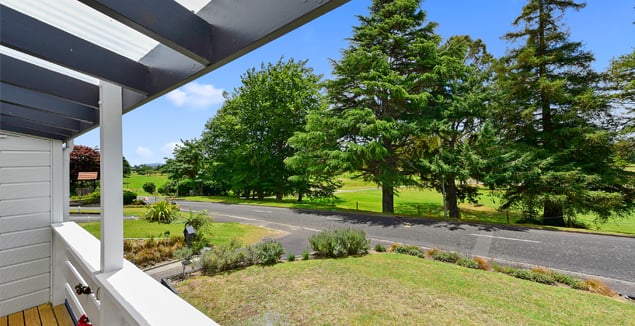 When you start the process of selling your house, there are a lot of decisions to make. One of those includes how you want to sell your house, either through tender, fixed price, by negotiation or auction.
A tender is a method of selling a property through the process of private and confidential offers made by a set deadline, especially where multiple owners may be involved.
An auction sells your house through the process of public negotiation to determine the true market value of the property at that time.
Wondering if your home would suit an auction? Here are some property types that suit the auction environment:
Developers
Sections that appeal to developers are great for auction. Check in with a Lodge agent, as they will be familiar with what specifications make your property ripe for development.
Unique homes
Does your home have something special that makes it stand out in your neighbourhood or in Hamilton? It could be in a location with incredible views near the river or lake in Hamilton, near some great amenities, or be architecturally designed and therefore one-of-a-kind. Perhaps it has a tennis or basketball court, or is of cultural or historical importance?
Homes that can be rented
If you have a home that would work well as a rental property, it would suit the auction process and attract attention from investors. Family homes do particularly well on the rental market, as do those close to schools, hospitals, universities and public transport routes. A Lodge agent can offer you a professional rental appraisal so you can work out rental yield, as well as general advice on what works as a rental.
Homes that need to be sold quickly
Are you in a situation where you need to sell your house quickly, be it because of a need to move quickly or gain capital from your asset? An auction can be a more time efficient process for selling your house, compared to tender. This is because the auction day deadline sets a finite selling period and creates a sense of urgency amongst customers.
Homes in sought-after areas or that don't often come up for sale
Is your home in a more sought-after suburb, where properties are tightly held and seldom sold? Then consider an auction as your best bet for getting the price you want, as there are no price limitations so you aren't limited by an asking price.
Think an auction would work well for you? Lodge has a team of two experienced auctioneers who collectively auction over 400 properties per year. Get in touch with us today to find out more about auctions, including how to set the reserve, how the bidding process works, pre-auction offers, and how to best market your home for an auction.