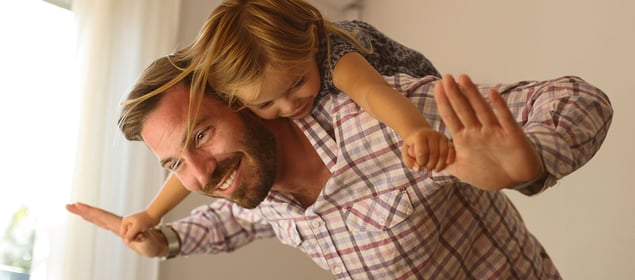 As a landlord, the new Healthy Homes Standards (HHS) are a lot to wrap your head around. However, in some instances, you may be exempt from certain standards.
To help, here's a quick summary of the individual exemptions specific to the heating, insulation, ventilation, moisture and draught-stopping standards.
Recommended reading: Rental properties exempt from the Healthy Homes Standards

Heating exemptions
The new Healthy Homes Standards require that the main living room of a home has a fixed heater capable of heating the room to maintain a minimum temperature of 18 degrees Celsius.
While most rental properties starting or renewing a tenancy will need to comply with this requirement by 1 July 2021, some exemptions do apply. These are:
Where it is not reasonably practicable to install a qualifying heating device, i.e when a professional installer cannot access the area without:

Carrying out substantial building work—e.g. replacing the walls, rewiring the entire house.
Causing substantial damage to the property—e.g. would need to tear out the chimney.
Creating greater risks to a person's health and safety than is normally acceptable—e.g. the house has asbestos or exposed electrical wiring.

If a heating device was installed before 1 July 2019 and the heating output is within 10 per cent of the kilowatts required, that heating device will meet the standard.
Where the rental property is a certified passive building1.
What is a certified passive building?
A passive building is a building that incorporates passive features such as orientation to the sun, building design and solar shading to create homes that are warm, dry, airtight and well ventilated. Because of their design, passive homes require less heating and cooling—making them extremely energy efficient.
There are two certifications for passive buildings available:
Certified Passive House Building—for new constructions.
EnerPHit Retrofits—for refurbished buildings.
Insulation exemptions
While landlords are already legally required to have minimum insulation in the ceilings and subfloors of their rental properties, there are three exceptions to this requirement:
1. Access issues
If it is impractical or unsafe to access the area that needs insulation installed, then the property is exempt. This could be due to design, limited access, the potential for substantial damage, or health and safety (e.g. asbestos).
Note: This exemption only lasts for as long as access is impractical or unsafe. However, if it becomes possible (say, after asbestos removal), landlords are then required to comply with the HHS insulation standard.
2. Habitable spaces around the property
For example, if the property is part of an apartment complex, with units on either side as well as above and below. In instances such as these, the property does not require insulation.
3. Existing insulation from when the home was built or renovated
If underfloor installation was installed when the building was built and:
It meets the minimum R-value requirements at the time the home was built, and
is still in reasonable condition*
then your property may be exempt. However, you will need to provide the correct documentation (e.g. code of compliance certificate) to prove the property met the requirements of the time.
*With a minimum thickness of 120mm. Unless: the insulation met the minimum R-value when the current thickness of the insulation material is 70 per cent or more of its thickness when it was installed (even if its current thickness is less than 120 mm).
Read more about what insulation qualifies for exemption.
Ventilation exemptions
There are two exceptions concerning ventilation.
1. Lawful when built
If a room met alternative ventilation requirements at the time it was built or converted into a habitable space.
Note: the room must still meet these original requirements to be considered exempt from the new standards.
2. Not reasonably practicable to install extractor fans
For a property to be exempt, it must meet all of the following criteria:
It is not reasonably practicable to install the fan. While no specific scenarios have been released we assume this relates to situations where the installation would result in health and safety risks or substantial damage to the property.
When the room was built or converted into a kitchen or bathroom, it met alternative ventilation requirements—and still meets them.
Note:
If it does become reasonably practicable to install an extractor fan during the tenancy, then the landlord must comply with the new standards.
In the case of ventilation requirements, we recommend landlords seek professional advice and keep a copy of that advice to qualify for an exemption.
Moisture and drainage ingress exemptions
If your property has a suspended floor with an enclosed subspace, you must have a ground moisture barrier installed. This is designed to provide a vapour barrier to the property, improve its heat retention and prevent rising damp.
However, if it is not reasonably practicable for a professional installer to install a ground moisture barrier without causing substantial damage to the property, or if installing a barrier poses a health risk to the installer, then your property may be exempt from this requirement.
I have subfloor air vents, am I exempt?
No. Even with vents, your subfloor is considered enclosed. Therefore you are not exempt.
Draught stopping exemptions
Currently there are no exemptions to this standard.
Under the HHS, all unreasonable gaps and noticeable draughts must be filled. You cannot use the age of the house as an excuse. No maximum gap for doors has been set. However, a technical document will soon be released with further details for landlords. We recommend checking the Tenancy Services website for up-to-date information.
For more information on the HHS and how it may impact your rental property, contact your Lodge Property Manager or download our free guide below!
1. Tenancy Services, 2019.