Hamilton is a great place to live and a better place to invest. Lodge City Rentals General Manager, David Kneebone breaks down why the Tron really is the city of the future for property investors.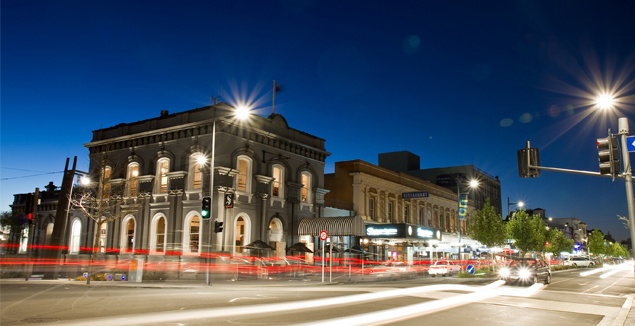 It feels a lot like Groundhog Day, but I'm sure I've had the same conversation three times this last month.

Homeowner: We've recently moved back to Hamilton from Auckland.

Me: You sound like a smart guy, but why?

Homeowner: It just made sense. Auckland was too expensive to buy or rent; we couldn't get ahead. We were paying $500 a week for a tiny two-bedroom flat in Mt Albert, and in Hamilton East that could get us a spacious four-bedroom house. With a young family, it was time to put lifestyle first -and I know how much Hamilton has to offer.

While the specifics differed in each case, the underlying theme was the same: The Hamilton property market is becoming more and more appealing to those getting priced out of Auckland.

Then I read in the NZ Herald that Tauranga had officially knocked Auckland off the top of the list as the most unaffordable place to buy in New Zealand. I felt like Roger Federer watching all his closest rivals bottling it at the Aussie Open. This is Hamilton's time; we must capture the moment and kick the competition while they're down – by bigging ourselves up!

So, here are seven reasons why Hamilton offers a better quality rental portfolio than Auckland.

1. Lifestyle One of the best things about Hamilton is we can traverse the city in under half an hour. Drop the kids to school before work, pick them up after work, drop them at sports training – no problem, no stress. The equivalent route in Auckland would eat much of your day. Here, the kids can enjoy Hamilton Zoo, Hamilton Gardens, the Waikato Museum, or one of the city's seven destination playgrounds, because you're not stuck in traffic all day. A recent study shows the average Aucklander spends 160 hours a week in traffic- that's four working weeks!

2. Education: Did you know a student at Waikato University in 1989 was the first person from New Zealand to connect to the internet? Where were you on that one Auckland? Hamilton's forward-thinking students can choose to learn at one of three major tertiary institutes or one of the city's 11 high schools. Furthermore, Hamilton is the most educated workforce is Australasia – we have more PHD graduates working per person than any other city!

3. Value for money: This brings us back to our original point - affordability. Auckland's median rent was $550/week last year and for larger or more desirable homes, up to $750/wk. Hamilton's median rent was $400 to $550/wk. You could rent a nice three-bedroom house in Claudelands for $435, with short walks to both the CBD and the river. That's simply unattainable in Auckland. And house prices are worse.

Unless you're willing to buy way West or way South, you're not getting anything decent under $700k in Auckland. In Hamilton you could get a nice three-bedroom house with fenced in yard in Glenview, a six-minute drive from the CBD, for $450k. According to a BNZ survey last year, 19 per cent of Aucklanders who were not yet home owners were considering investing in property outside of the big smoke.

4. Standard of housing: As I said inmy 2018 predictions, I believe Lodge City Rentals will see an increase in better rental stock this year because of the Healthy Homes Bill. The Bill requires landlords to meet new heating and insulation standards and I think some property owners will struggle with that, which is where we come in. Admittedly, the rules will be the same for Auckland and the rest of the country, but I think it's going to have a strong effect on some of the lower quality housing in Hamilton. A rent rise could be coming too, with such high demand and the changes making it more expensive to be a landlord. But landlords don't want empty properties so any increases would be market-driven.

5. Hot property: This is normally the emptiest time of year for property managers but at Lodge City Rentals we have just 33 rental homes available out of a portfolio of over 3000. Basically, Hamilton rentals are getting snapped up faster than a toupee in a hurricane.


6. Population: Hamilton's growing population is contributing to the low rental stock but there are other factors too. First-home buyers have found it difficult to get into the market – which means you've got a growing pool of renters - and there probably haven't been enough investors buying throughout 2017 to replenish. This week we've had about 15 families come to Hamilton looking for properties and it's getting harder to find them. So, if you're looking at buying an investment property in Hamilton, you should be able to take your pick from a number of hungry tenants.


7. Great options: Renters are snapping up smaller houses in Flagstaff and Rototuna - because they're rare - and areas such as Pukete and St Andrews are always rental favourites. Claudelands is beautiful too, close to the river and CBD.


The bottom line is: Hamilton has a ton of great, affordable options for renters. Give me a spacious pad in Pukete over a cramped apartment in Mount Eden any day.