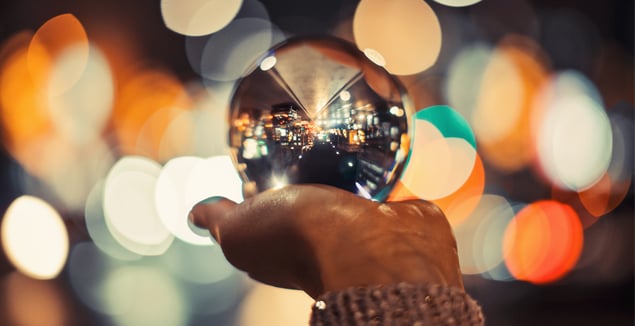 2018 saw a fair bit of rental-bashing. Between the advocacy groups and the media attention on the Government's proposed legislation changes, New Zealand's "damp, unlivable homes," and the proposed RTA overhaul, it was a big year for us dispelling myths and correcting untruths.
Here's why we're looking forward to a brighter 2019.
We're confident the Government is listening to both sides of the fence
In August last year, housing minister Phil Twyford announced plans to update the law to reflect changes in New Zealand's society and improve the situation for renters – a notion we well and truly welcomed (remember, landlords aren't all evil slumlords presiding over cardboard houses).
You may have seen we cautioned against a complete overhaul of the Residential Tenancies Act, rather advising a few updates and some timely tweaking to better reflect New Zealand's renters and property owners today. It's true that society is changing and long-term tenanting is becoming a more popular choice for people who prefer the ease and convenience of renting, or who simply don't want to, or cant, purchase a house.
It's always easy to criticise, but we say good on the Government for making a genuine attempt to improve the situation for renters. The Healthy Homes legislation, which sets out minimum standards of housing relating to warmth and insulation for all rental properties in New Zealand. The law will require that landlords' houses are up to scratch by 1 July 2019 – however we're working to ensure our landlords are doing what they need to be doing well before this deadline. Our property managers are highly trained and familiar with the RTA and the rights and obligations for both landlords and tenants, and they're working tirelessly with their clients to ensure properties meet the standards for when they come into effect.
And at the end of the day, rental properties are viable income earners and it makes economic sense to keep these properties firmly in the hands of New Zealanders, rather than risk the profit going offshore. We believe the Government knows this all too well, and we predict they'll be making a conscious effort to make the necessary changes for tenants while recognising the financial benefit great landlords make to the country.
Hamilton will continue to prosper
We remain extremely confident with the Hamilton property market, particularly Hamilton's rental investment portfolio. Where other regions around New Zealand show moderate-to-sharp increases and declines based on market movements, Hamilton remains in the enviable position of sure and steady growth. It's never been a better time to own a rental in Hamilton, especially with the added benefit of generating considerable wealth ahead of retirement (not that I'm quite there yet myself, of course).
Compared to our Aussie mates…
I love the property market, but I'm not sure I'd want to be doing my job in Sydney or Melbourne right now. A few years of investor over-exposure has resulted in an overcooked market with rental rates now on a significant decline, tenants in short supply, and property managers falling over themselves to offer all manner of special deals and discounts to fill houses.
Thanks to our more measured approach to supply and demand, Hamilton's rental industry will remain in the perfect spot, and we will continue to have quality homes on offer with quality tenants. This desirable situation, coupled with Lodge Real Estate's unparalleled expertise and experience in the rental industry, means our tenants and landlords are simply better off with us.
Happy New Year. We're looking forward to another year of sharing quality industry insights and welcoming your thoughts.
David Kneebone
General Manager, Lodge City Rentals