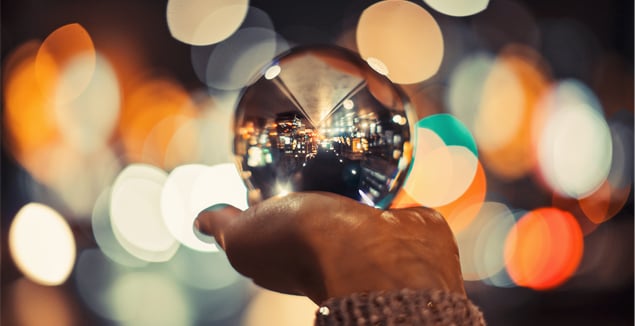 Last year, news stories about the residential rental market seemed about as frequent as reporting on Megan and Harry!
Most stories highlighted the new rental laws and the Health Homes legislation that came into effect in July and, as part of my 2019 predictions, I had foreseen some "angst" around this.
But thanks to the organised efforts of our Lodge team, and our dedicated insulation experts, I'm pleased to report we have a compliant portfolio.
After initial media induced hysteria around these issue, the market has settled down. Insulated, secure and ventilated homes are the new norm. To be fair, most of our portfolio will not need too much work to meet the new legislation requirements.
Aside from last year's incorrect prediction that the All Blacks would win the Rugby World cup, my other predictions were pretty much on the mark. The reality is that rental property continues to be a vital component of any astute investor's portfolio.

Hamilton will continue to prosper
Last year, I predicted that Hamilton would continue to prosper given our enviable fundamental strengths:
Sure and steady growth of our young and well educated population.
Great employment and education
Being in the midst of the "golden triangle" (the geographical area comprised of Auckland, Tauranga and Hamilton).
The low interest rates for borrowers and depositors has proved very alluring for both first-time investors and experienced owners.
In 2019, I worked with numerous people to find greater returns from banks on cash flow, as well as capital gains which were sitting at around 5% to 6%.
These returns compare very favorably with bank deposit rates that don't appear to be rising any time soon.

Continued price growth
This time last year, the prospect of capital gains tax was casting a shadow over the market. Without debating the rights or wrongs on this, I can say the market received a real boost when this tax was ruled out.
ANZ, Westpac, and Core Logic, among others, have predicted further price growth of 5% to 7% for 2020, and I see no reason to disagree.
From our perspective here at Lodge Rentals, it's important for us to focus on the Hamilton rental market, rather than what prices are doing. The rental market is strong, and the students are coming back to study after a long summer break. With this in mind, I'm sure we'll see another solid year ahead.
Once again, Hamilton's measured approach to supply and demand will see the city remain in an ideal position. We will continue to have quality homes on offer with quality tenants paying fair rents.
This desirable situation, coupled with our expertise and experience in the rental industry, means our tenants and landlords are simply better off with us.
We're looking forward to another year of sharing quality industry insights and welcoming your thoughts.
David Kneebone
General Manager, Lodge City Rentals