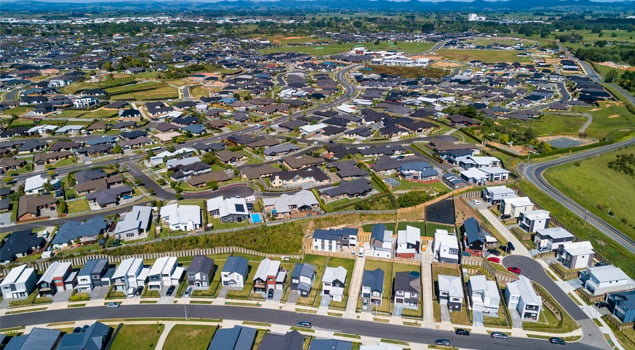 Hamilton has been dubbed 'the city of the future' by many who live here, and only one word comes to mind when I think of this city – growth.
Stuff.co.nz recently reported on the rate at which Hamilton is expanding and, despite opposing views on the subject, you can't deny the fact more people are coming here, more houses are being built and more major projects are being carried out by Hamilton City Council.
Yes, many have been talking about the growth of Hamilton for some time, but we continue to see significant developments within the city and the region from an economic, infrastructure and population point of view.
Hamilton is now established as a popular place to live and a magnet for many Aucklanders who want the benefits of city life with reduced traffic and competitive house prices. It's a city that's known for its prime location (central to many other destinations like Auckland, the Bay of Plenty and Taupō), and future potential.
With Hamilton becoming one of the fastest growing cities in the country, combined with the rapid growth that's set to take place in the next few years, now is the right time to invest in property.
To keep up housing supply to accommodate Hamilton's population growth rate, it is estimated that we require around 1700 new builds a year. In 2018 there were 1320 new builds. This drag on supply vs demand can only mean both capital growth and increased rents.
Population stats show Hamilton is rapidly growing
According to Statistics NZ, Hamilton's population grew from 141,612 in 2013 to 160,911 in the last census. That's nearly a 14% increase in population over five years, and the region itself has grown at a rate greater than the national average of 1.6 per cent.
Waikato also has the second highest net migration rate of all regions, meaning more and more people are coming into the area from other parts of New Zealand as well as overseas.
This influx has significantly increased the demand for properties and is pushing Hamilton's median house price close to the $600,000 mark. For those looking to buy, it's a good time to secure a property before house prices climb even further.
Increase in infrastructure, amenities and subdivisions
Hamilton City Council is investing $2 billion over the next 10 years for major projects which are set to attract more people to the city.
You may have seen the government's announcement last month where they have granted funds for a new theatre to be built in the CBD, and the council is in the last stages of consultation around the construction of a new 'village' concept in the suburb of Rototuna, which will include a pool, library and community hub.
More houses are popping up on the edges of the city. Not only is this happening through the rapid expansion of Rototuna and Flagstaff to the north, but the addition of the proposed Peacocke subdivision which will give the city a major boost in the next few years.
If you add further developments like the city's river plan, the Ruakura inland port, the Rotokauri Transport Hub,plus the expansion of the Waikato Innovation Park and their plans to attract more IT businesses, you have a city that's ripe for the taking.
Getting into the market quickly
It's a safe bet to buy property while the prices and interest rates are still competitive, particularly given the continual growth and expansion we're expecting to see in Hamilton.
And although interest rates for home loans rise and fall, at the moment they're still looking good across the board with BNZ, ANZ and ASB all fairing in the mid 3% range for their lowest rate.
While we can expect that more houses will be developed as Hamilton's population continues to grow, hot property can also mean an increase in house prices. In the last five years, we've seen an increase of about $200k in residential property sales. I personally plan to add to my portfolio while the prices are still reasonable and the interest rates are at these levels.
Our advice for getting in the market
In my July blog, I offered tips for new investors looking to enter the market. These tips included:
Utalise the equity you have in your property
Choosing the right location of where you want to buy.
Thinking about the kind of property you want to invest in.
Keeping up-to-date on developments around the city may be beneficial, as you'll be informed of what further growth is expected for the city. This can have an effect on your decision of where you would like to purchase property.
I would also suggest reaching out to the team at Lodge to seek advice and discuss further options. Investing in property on your own can be a big task. Our team at Lodge City Rentals are knowledgeable, professional, and can help you make the right choice when choosing your property.


Catch you next time!