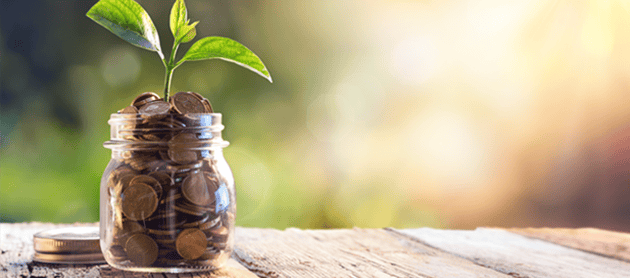 After years of record low interest rates, the talk of the property town has changed. Interest rates are set to rise, but by how much still remains to be seen. As for what it could mean for the Hamilton property market? Well, it's not as bad as it's being made out to be.
What's going on with the interest rates?
After a record low of 4.35 per cent for a two-year fixed mortgage rate in May 2016, interest rates have risen and stayed at 4.84 per cent since February 2017. This is in part due to the Official Cash Rate (OCR)—the biggest factor in determining Kiwi mortgage rates. Currently, the OCR sits at 1.75 per cent, and has done so for the last few months, however, the Treasury forecasts that it is set to rise to 3.9 per cent by 2021.
Global interest rates also have a part to play too. Political turmoil in the US and UK, and the slowdown of the US and China economies have affected global bond rates. These factors were behind the interest rate rises in 2016. Over the last two months, the global bond rates have stabilised and as a result, the fixed mortgage rates in New Zealand have dropped.


What about inflation?
As inflation fluctuates, so do interest rates. Reserve Bank of New Zealand has set an inflation target between one and three per cent. As of June 2017, it is sitting comfortably in the middle at 2.2 per cent.
"A myriad of inflation drivers—commodity prices, factor constraints, the labour market and the global inflation cycle—are now pointing up. That means the bias for interest rates is upwards too," ANZ stated in their January Property Focus report.
"Our forecasts only have headline inflation getting back to the midpoint of the RBNZ's target band (two per cent), in early 2018," ANZ says.


Short term versus long term rates
As property prices grow and deposits from long-term fixed loans fail to "top-up-the-bucket", local banks are increasingly having to seek out extra funding sources to fuel the higher loans that buyers now need. This is expensive, which is also why the interest rates have risen.
"Consequently, mortgage rates have risen by around 20 basis points from their lows for a two-year fixed term, and around 40 basis points for a five-year term," says Westpac acting chief economist, Michael Gordon.
According to Westpac's May economic update, buyers who can provide a 20 per cent deposit are better off going for shorter fixed-term rates of two years or less.
"Three to five-year rates seem high relative to where we think short-term rates are going to go over that time," they announced.

What does this mean for buyers and sellers in Hamilton?
Overall, interest rates may rise a little, but will remain relatively low through to mid-2018.
As interest rates rise in 2019 and beyond, housing affordability will become more of an issue. This this is especially relevant to Hamilton, and the Waikato, where house prices are still continuing to grow faster than the national average. With fewer people able to afford to buy, the market will quieten.
As finance journalist Bernard Hickey aptly writes: "the key variables to watch are China's debt situation, Europe's financial and political dramas, global inflation and interest rates, New Zealand's election result, and Donald Trump's Twitter account."


Is now the right time to sell? Download our free ebook, Selling in a transitioning market, and find property stats and sales data, economist commentary and home selling advice to help you choose the right time to sell.