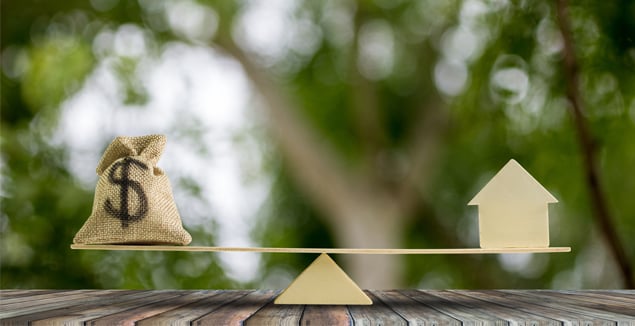 Remember 2018? It was quite a year for the rental industry; seemingly coming to a head in August when the Government asked the public for feedback on new proposals aimed at making life better for renters.
Debate ensued and we saw some robust (and not-so-robust) conversations had about what it means to be a tenant and a landlord today.
"But landlords are mean, money-grubbing slumlords who refuse to insulate their houses," said the tenants. "Renters are just out for what they can get and never pay their rent," said the landlords.
As professional property managers who are paid by you, our valued owner clients, it is incumbent upon us to fairly represent your interests.
It's easy to squat happily on either side of the landlord vs tenant debate, and when you're only presented with scandalous, extreme stories from a landlord or tenant's point of view, it can be hard to find a middle ground.
But there is a middle, even a positive, ground to be found. So this month we've rounded up some of the current arguments leaning either side of the fence and attempted to come to a happy medium…because sometimes not everything is as bad as it seems.
And it's worth remembering - at the end of the day, for owning an investment property to be viable and long-term renting to be sustainable, the whole exercise needs to be mutually beneficial.
Argument #1: Landlords resent the Government's changes being 'imposed' on them
Limiting rent increases to once a year. Compulsory insulation for older homes. Mandatory heating in living areas. Extractors in kitchens and bathrooms. The Healthy Homes Legislation in general.
There was a lot of change proposed last year, but we should remember these discussions have been in the public arena for a while now, and something had to be done.
Society hasn't changed overnight, and with the combination of increasing house prices and a wider preference for long-term renting, supporting the rise of quality rental properties in Hamilton (and New Zealand) should be at the top of the agenda. There has been a genuine attempt to improve the standards of housing for renters over the past few years, and I know that many of you as owners have been involved with this.
Proactive property managers such as the team at Lodge City Rentals agree – we, and others, are working in partnership with our farsighted landlords to get any houses that need it up to scratch, well ahead of Government deadlines.
Argument #2: Capital Gains Tax is set to scalp us all
The recently-proposed Capital Gains Tax by the Government prompted outrage from many investors, with some saying they'll likely sell up their rental portfolio before the proposed tax comes into effect.
There is also some thought that investors will instead pour their money into more up-market homes for themselves in anticipation of a big windfall come sale day.
In Hamilton, rents have not kept pace with house prices as yields have decreased over the past decade. Interest rates of course have also decreased dramatically over this period which has helped mitigate the reduction of yields as prices have risen.
Rents could change if the Capital Gains Tax comes into play, with costs passed on to tenants in the form of higher rents as investors look to yields and cash flows rather than capital gain. But for now, it's a case of wait and see.
Argument #3: An overhaul of the RTA only benefits tenants
The major proposed changes to the Residential Tenancies Act (RTA) could look as though they were unfairly positioned towards tenants. Limiting rent increases to once a year, ending no-cause tenancy terminations, extending the 42 day notice period to 90 days…it's all sounding good for tenants, right?
Well when you delve a bit deeper, it's actually OK – or simply business as usual - for landlords too. For our landlords, rents are usually increased once a year anyway, often in between tenancies to minimise disruption – so no drama there.
No-cause tenancy terminations have often been used to evict a troublesome tenant and to allow for renovations. Rather than using a no-cause tenancy termination to evict a troublesome tenant, we'll likely see more applications to tenancy tribunal to enforce an eviction.
To look at this positively, these trips to the tenancy tribunal by other landlords and property managers will ultimately increase the database of delinquent tenants, making it less likely they will find their way into our properties.
And pushing out the 42 days' notice to 90 days when a house is sold or the owner/family is moving back in will mean more time to arrange alternative accommodation for good tenants and is not overly disruptive for the owner.
Argument #4: 'Tenants from hell' dominate the rental industry
Perhaps we've watched too many episodes of Neighbours at War and articles about tenants trashing homes and never paying their rent. But for us here at Lodge City Rentals, that's not a common story.
Sure, there will always be outliers, but by and large we pride ourselves on the positive relationships we build with both our landlords and our tenants, and endeavor to act in the best interests of both.
We know more people are life-long tenants, and that the majority of landlords genuinely want to provide quality housing. We can all agree tenants deserve safe and healthy homes, fair market rent and a place to call home – just as landlords deserve a fair and just market with appropriate regulations in place. And better quality properties with rents reflecting this is ultimately beneficial to both parties.
And the moral of the story is…
There's much to grumble about in this world, but I don't think the state of the rental industry is yet one of them. Between all of us – landlords, tenants, property managers, and the Government – we're working to improve it the best way we can.
I for one am still very confident in the viability of rental property remaining an important and profitable component of any good investor's portfolio and a secure way to grow wealth for retirement.