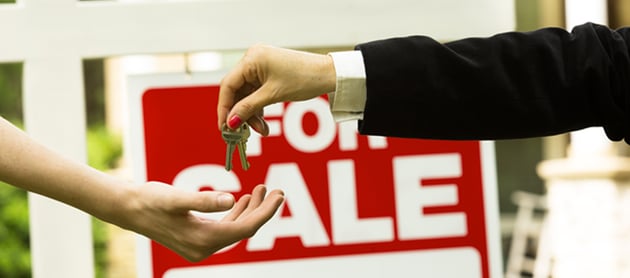 Getting the best price for a house often comes down to how it's set up for open homes. When it comes to a house, people judge its cover. And the price they are prepared to pay reflects this.
Appearance matters—so here are a few ways to showcase your home to help you increase its value.


Do your research
Before selling a house, it's always a good idea to find out what it's worth. This will help you determine the scale of any renovation or refurbishment work and whether you'll recoup the cost of it when you sell. As a guideline, the median sale price of residential properties across Hamilton in February 2018 was $520,000. Look into your suburb's profile and find out what similar homes have sold for.
While it's tempting to do all the research yourself, it's always a good idea to get a professional opinion from a real estate agent who is keyed into the property market.
Read more: Taxes on selling a house
Declutter and depersonalise
With your research done, it's time to give your home some breathing room. The more spacious you can make your home feel (without being empty), the better. Consider taking a piece of furniture out of each room; clear half your clothes from your wardrobe; remove ornaments—you want to sell the idea that your home has plenty of space and storage.
Also try depersonalising your home temporarily. Too many family photos don't help potential buyers visualise themselves living there.


Clean
Buyers also want to see that their future home has been well-cared for. So get out the dish gloves and scrubber. Clean everything, from the carpet, walls, windows (especially those hand and paw prints on the back door), sofas, oven and stovetop, kitchen cupboards, shower, bath, extractor and ceiling fans.
If you own a pet, pay special attention to your carpets and furniture, and remove any smell and hair your furry loved-one has left behind before an open home.
Don't forget to clean outside the house too: mow the lawn, clear any animal droppings, prune the plants and put the garden hose away.

Paint
A fresh coat of paint can really refresh a room. Clear away any peeling paint, putty-up cracks and chips, and set about choosing your colours. Just be mindful that if you're only doing one room, the new colour you introduce will need to tie in with the rest of the house—so maybe stay clear of those fluro paint tins. To play it safe, stick to neutral colours that will appeal to a greater range of buyers.


Fix the small things
Little niggles can add up and chip away at the price people are willing to pay for your home. Here a few things you may need to check, fix or replace:
Doors and windows (check they open and close properly).
Window latches.
Leaky taps and shower fittings.
Jamming drawers.
Cracked windows, glass or tiles.
Discoloured or damaged light switches.
Chipped weatherboards.


Fix the big things
If your carpets are threadbare, consider investing in some new ones—or covering them with a rug at the least. Other big projects could include refreshing the kitchen and bathroom, but weigh up whether you'll earn back your kitchen face-lift when your house goes to market. Cheaper alternatives include repainting the cabinets and replacing your tapware.


Build the atmosphere
Setting the atmosphere can go a long way towards convincing people that your home is comfortable to live in. Add flowers to one or two of your rooms and use air fresheners or scented candles before a house viewing to give it a 'homely' feel. Air fresheners also help eradicate any off-putting odour, such as the smell of a pet.
Installing a heat pump is also a great way to add value—especially if you're selling in winter. Turn it on an hour before an open home so your house is warm when people walk through.


Choose a good agent
Having an agent who understands your property and your goals is your biggest asset. They are vital in getting people to your door—and more people means a greater chance you'll get top dollar for your house.
But most of all, a good real estate agent will work with you to get the price your house deserves. They'll advise you on the best way to sell your home—whether by auction, negotiation or fixed price—based on their experience and what the market is doing.

For more advice on how to increase house value and handy home selling tips, download our FREE ebook, The Waikato Home Seller's Guide.