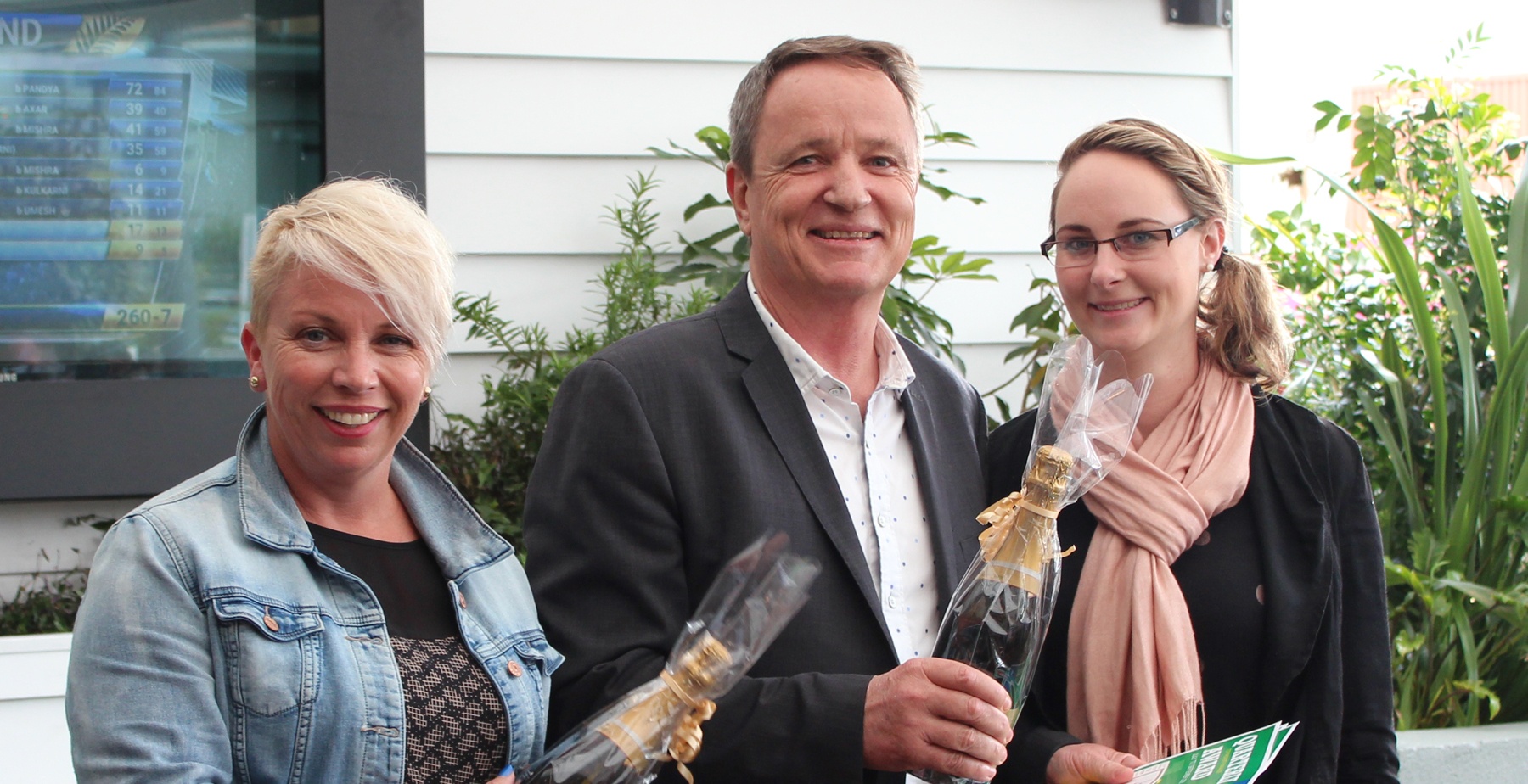 He's no Nostradamus, but after his early predictions of 2018 he may well be Hamilton's equivalent. Lodge City Rentals General Manager, David Kneebone, looks at what the new year will bring.
Did you ever hear the one about the music recording company that rejected the Beatles?
'Decca Recording Co' made one of the worst predictions the world has known with this incredible 1962 analysis of the soon-to-be biggest band in the world: "We don't like their sound and guitar music is on the way out."
Well, with the bar for predictions now set nice and low, allow me to entertain you with my special lens into the future.
My predictions for 2018:
Jacinda will have a boy
Anaheim will win the Melbourne Cup
The All Blacks will beat England at Twickenham in November (and I'll be there!)
I also think 2018 will be the year an All Black (past or present) comes out as gay
Donald Trump will mistakenly try to turn a 7 into an 8 by drawing over it on the date line of an important document (this may be hard to prove)
Medical marijuana will become legalised in New Zealand
France will win the football World Cup
Joseph Parker will be defeated by Anthony Joshua
Now, you're going to have to trust me on this one, but I promise I made this list at the start of January, and these two were on it:
Federer will win the Australian Open (hooray for the oldies!)
A horse will sell for $1million at Karaka (there were two last Monday)
Now for some predictions that I have genuine knowledge and authority on:
Rental management business will boom
I believe that Lodge City Rentals, and rental management companies in general, will see an increase in better rental stock as a result of the Healthy Homes Bill.
The Bill requires landlords to meet new heating and insulation standards and I think some property owners will struggle with that. That's where our help, and expertise in property management, comes in. Click here for all you need to know about the Bill.
Hamilton population growth will remain consistent
Not much change here. Hamilton's population growth will remain consistent, with a continual demand for good quality rentals needed.
Construction costs will continue to rise
This one will have an effect on the building market, and in turn the rental property market. The cost of building materials has risen 25% in the past 10 years and there is a shortage of skilled tradespeople, which means those costs have increased too. More expensive to build means more expensive to buy.
Year of the Yield? Yeaaaa
If 2018 had a theme for property investors, it might be "uncertainty". This year landlords are likely to be in for more regulatory change and increased costs. But, the softening of the market means savvy investors are already looking for potential opportunities, maximising their current portfolio and expecting rents to rise.
Property Investors magazine say 2018 is going to be the Year of the Yield – and I tend to agree, but this comes with a caveat.
It's important to note that it's different for every individual. Yield shows how much income has been returned from an investment based on initial cost, but it does not include capital gains in its calculation. For some, it's a good idea to go for a higher yield but on a property that may require maintenance; others pay more for a lower yield which will pay dividends in the long run. It's just what you can afford at the time.
Immigration: the great unknown
Immigration has such a large impact on economic activity but the 2018 outlook is harder to predict than a Pakistani batting performance in New Zealand.
Immigration curbs will dramatically reduce the net inflow of people coming into New Zealand each year from its recent high of 74,000. This may lead to labour shortages in, for instance, the hospitality industry. Its effect on the housing market is still to be determined.
Immigration New Zealand believes more jobs will be created in New Zealand as a result of a decision to bring home much of the high-risk, high-value processing of visas currently done overseas. I'm going to withhold my prediction on this one. Much like I did throughout the cricket.
It will be a great year
Whatever 2018 throws at us, we're excited to step up to the challenge. And with 16 property managers, six support staff, a team of trusted contractors and a continued focus on protecting our landlords' investments, Hamilton's largest property management company is ready to help you too.