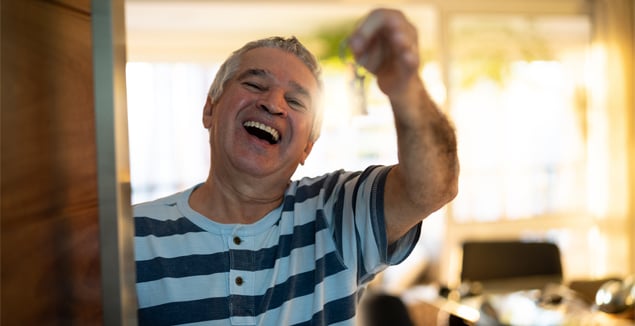 It's never been a better time to invest in real estate.
There's been a lot of positivity in the Hamilton property investment scene in recent months. The market is moving into a good space, and while we've been through a few years of minimal growth we are now seeing an increase of new investors getting back into the property market.
If you are considering investing, you can rest assured that Hamilton's housing climate is buoyant and now is a great time to get into the market.
So what's caused the upswing in market confidence? Here are a few factors:
Abolishment of capital gains tax
In April this year we saw Prime Minister Jacinda Ardern remove CGT from the table. This is one less thing for investors to worry about so you can enter the market feeling confident that you won't be slammed with added tax.
Coming into the tail-end of compliance
There are a few contributing factors to this. For one, we've seen the Healthy Homes Guarantee Bill come into effect as of 1 July. Now that we're mid-way through the month, responsible property owners will have fulfilled government's regulations of providing properly insulated and modern heating sources in homes.
As I've said in last month's blog, the effect this had on our valued owners was minimal since most of our homes under management meet these requirements and compulsory insulations have been completed.
Extremely low interest rates – a bonus for investors
I've said it before and I'll say it again – we have never seen interest rates as low as they are now! There's been a continual drop in the last ten years with this year seeing an all-time low in interest rates. A lot of banks are now offering two-year fixed-term rates lower than 4% and those numbers remaining competitive.
ANZ and ASB are sitting at 3.85% with HSBC sitting at 3.79%. Though the latter is up by 0.10% from last month, it's still the lowest in the country and overall numbers are sitting at a good place across the board.
Tips for new investors – what you should know
There are always things you should be aware of before entering the market. Here are my three tips for new investors:
Make sure you have good equity. In last month's blog I touch on the importance of knowing your loan-to-value ratio (LVR) or the amount of your loan compared to the value of your property. You'll need a 35% deposit or equity on investment property as lenders like to set borrowing limits at 65%. Having good equity puts you in good stead for buying property.


You hear real estate agents say it all the time – location, location, location! Thankfully, virtually all of Hamilton is prime location, so you can't really go wrong. Some places are experiencing a bit more growth than others making for better investment opportunities, but no matter where you choose you're in good hands. Bear in mind that Hamilton is growing outwards, and there are also pockets in various suburbs, like Hillcrest, that are set to experience further development.


Think about the kind of property you want to invest in. Is it modern? Does it meet current housing standards? What's the neighbourhood like? Is it a place you would want to live in? It's important to ask these questions because it can be the difference between a good or bad return on investment. If you're choosing a property that's up to standard, you're less likely to lose out in the long run.
There's a bit to consider, but the team at Lodge are always here to provide professional advice should you need it. Give me a call anytime.
Until next month…

David Kneebone
Director
Lodge City Rentals