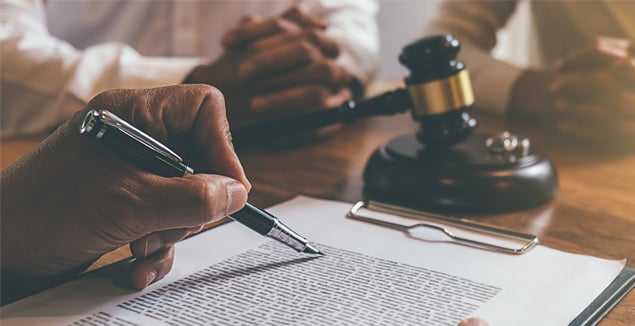 Big moves in housing rentals as new law passed
Here at Lodge City Rentals we have been keeping a close eye on what has been touted as the biggest changes to the Residential Tenancies Act since 1986.
Passed at the start of the month, just prior to Parliament resting for the upcoming national elections, much of the media discussion painted the laws as skewing the field firmly toward tenants and their rights, and making things harder for landlords.
Given the law has passed, at Lodge we are moving forward with a positive outlook. I'm sure we can all agree that society has changed since the 80s, so we understand why amendments were required and will revise our practices to work within the new laws. With the legislation incorporating a range of updates, I'll look to cover some of the key points in more detail below.
In favourable news for the wider New Zealand rentals market, Greg Ninness from Interest.co.nz noted that the investment outlook for residential property remained remarkably resilient for the first half of this year, with indicative yields remaining stable. Ninness also remarked that with cash investments such as term deposits suffering due to low interest rates, even modest rental returns from residential property investment are looking more attractive.
A spotlight is also being shone on one of the next stages of the Healthy Homes legislation, relating to new standards for kitchen and bathroom ventilation, which could be affected by Covid-19. I'll discuss how this could affect landlords in the coming year.
Changes under the revised Residential Tenancies Act
The intention behind the Residential Tenancies Act (RTA) amendments was to bring the law into 2020, modernising it for the present-day reality where many more households rent, compared to over 30 years ago when the Act was last updated.
While we know there has been considerable consternation from the landlord and property investment community on these reforms, now that they are law it's best to make sure you are across the key points moving forward:
Landlords will not be able to end a periodic tenancy without a reason. The legislation will set out specified reasons that a landlord may use to end a periodic tenancy.
Tenants will now have to give 28 days notice to end a tenancy, up from 21 days.
Fixed-term tenancies will become periodic tenancies at the end of the fixed term unless both tenants and landlords agree otherwise.
Tenants who need to leave a tenancy quickly due to family violence will be able to provide the landlord with a family violence withdrawal notice and end the tenancy within 2 days.
Tenants will be able to add minor fittings to their premises where the installation and removal of the fittings is low risk.
The Regulator will have new compliance tools to take direct action against parties who are not meeting their obligations.
Soliciting rental bids, for example by advertising a property without a rental price, will be prohibited.
The minimum period between rent increases will be raised from six months to twelve months.
Healthy Homes legislation for kitchen and bathroom ventilation
As the Healthy Homes legislation has rolled out over the past few years since being passed into law in 2016, we've been working with our landlord clients to guide them on the journey to getting their rental properties up to standard.
With the insulation deadline passing last year, attention should now be directed towards the other standards, including ventilation. Under this standard:
All habitable rooms in a rental property must have at least one window, door or skylight which opens to the outside and can be fixed in the open position
The size of the openable windows, doors and skylights together must be at least 5% of the floor area of that room
All kitchens and bathrooms must have an extractor fan vented to the outside
This last point is currently making news due to the impact of Covid-19 on supply chains around the world. From July 1, 2021, the ventilation standards will be compulsory within 90 days of a new lease or a lease renewal, and in all rentals by July 2024.
In the Stuff article, rangehood and fan installers are warning that New Zealand doesn't currently have a lot of stock of these items, and due to Covid-19 affecting manufacturing the supply chain might be slower than expected. In addition, they warn that the manpower to install them may become stretched.
While we certainly see no need for panic, we recommend keeping an eye on the issue and to not leave ventilation installation in your rental property to the last minute.
Remember with this, any of the other Healthy Homes standards and compliance measures, and the RTA changes, Lodge is here to assist. Our team is fully qualified and equipped to help take care of this for you. Give us a call and we'll get it sorted – we're always here to help.
Until next time!
David Kneebone
Director, Lodge City Rentals