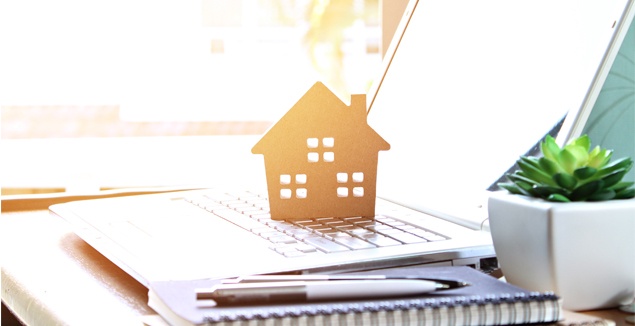 Great relationships key to successful tenancies
Gone are the days where landlords rented tenants a property and you only heard from them at the beginning or end of a tenancy – at least they are here at Lodge City Rentals.
In a fast-moving world and the always-looming cloud of social media threatening to divorce us once and for all from personal interactions with one another (God forbid we actually talk on the phone once in a while), it's comforting to know that in our industry real-world relationships still matter.
Why? Because quite frankly, we'd get nothing done without them.
Good people get things done quickly
When it comes to property maintenance, it can be difficult to know who is responsible for what. As a property owner, you'll know it's up to you keep your rental property in a reasonable state of cleanliness, meet the requirements for smoke alarms and insulation, and keep the property in a reasonable state of repair so it's safe to live in.
Tenants also have to keep the property clean and tidy and notify the landlord or property manager of any damage or repairs that need doing.
Time again I've seen private landlord and tenant arrangements fall sour when property maintenance or repairs are required, but the repairs haven't been done in a timely fashion which can more often than not be put down to poor property management and tardy tradies.
This is rarely as issue for us at Lodge City Rentals. We empower our tenants to speak up if something has happened, and our property managers are skilled at acting quickly – whether that's organising a tradie to fix a leaky tap or (hypothetically) requesting council remove a fallen tree after a nasty storm.
Whatever the issue, our property managers invariably get it sorted. Why? Because we've got great relationships that have been built on decades of mutual respect and loyalty. Oftentimes we can get a tradie out quicker than the property owner can, simply because we've got those professional relationships in place, and have done for many years. And crucially, they like working with us too, which certainly helps when a toilet needs unblocking at 5pm on a Friday…
Adding value - yes, it's doable
As the saying goes, a little goes a long way.
Right now, the Hamilton rental market is the most diverse it's ever been. There's no longer a 'typical' tenant, and never before have we seen more variety in properties for rent than we're seeing today.
The more variety in the rental market, the more options you have when it comes to adding value to your property and attracting the right tenants.
If your property targets short-term renters, such as students or working professionals from overseas, offering a furnished home can help you find tenants quickly, especially in city centres or around the university.
However, if you're after long-term renters outside those areas, it may be better to leave your property unfurnished, or consider supplying whiteware and advertise the property as partly furnished. Long term renters are more likely to have their own furniture, and will probably want to put their own stamp on the home they live in.
If you're not sure which part of the market you want your property to occupy, give me a call. I've seen a lot over the years in the rental scene in Hamilton, and I'd be happy to talk you through the opportunities that currently exist. There's never been a better time to rent your property in this city – there's a tenant out there for every property. We'll help you find them.
No more letting fee? No worries
I couldn't let another blog go by without a little political commentary.
The Government is set to abolish letting fees for residential tenancies by 12 December, and I'm sure you're well-versed on my thoughts about it, having written before about the proposed changes and the work that goes in to securing appropriate tenants for a rental property. In fact, that's where a significant portion of our work goes as property managers, because securing the right tenant from the outset can save a lot of pain down the track.
However, as we know, the only constant is change and I'm going to put the banning of letting fees down to that. Time will tell to see exactly how it plays out, but I'm sure we'll see the cost of finding great tenants passed on to landlords, which in turn will raise rents.
As always, you can trust your Lodge property management team to continue to set the benchmark in the rental industry and keep you well-informed as change marches on. Rest assured we'll continue to keep adding value in all that we do – letting fees or not.
Until next month,
David Kneebone
General Manager, Lodge City Rentals