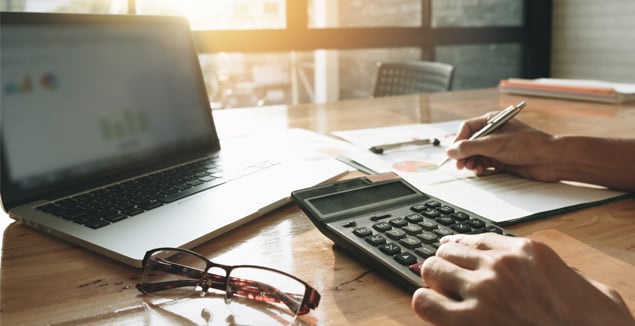 New Zealanders are rightly being encouraged to invest – so what should it be? Sharemarket or property?
I think you know my answer to that one. But to be fair, a mix of both is prudent.
Of course the sharemarket (and all its ups and downs) is a different style of investing than property, but both investment classes build wealth over time.
Property investment – especially in Hamilton – is a great option (I would say that).
In my 30 years of investing, I have never seen factors aligning to create such a positive property investment scenario. Three key factors (and a bonus fourth for us Hamiltonians) are creating a prime environment for investing in property. And like I said in last month's blog, investors, WE NEED YOU!
We have never seen interest rates as low as they are now
In 2008 the average floating residential interest rate in New Zealand peaked at 10.72%, and in the years following you would have considered yourself lucky to secure a fixed rate around 8.5%. In 2010 interest rates fell to just shy of 6%, and they've been largely flat since then. Overall, interest rates have been relatively low for the past 8 years…but not as low as they are now.
Now, we'd probably be insulted with an offer of a fixed rate of anything more than 5%. Recently one of our landlords secured a five-year fixed rate of 3.99%. HSBC is advertising a 2-year fixed rate of 3.69% - the lowest ever fixed home loan rate from any bank in New Zealand.
The timing has never been better to take advantage of such low interest rates.
Occupancy rates have never been higher
Quality rental properties are in hot demand. At Lodge we have more than 3000 properties on our books, with only a handful currently empty.
And demand doesn't look like it's slowing down anytime soon. The tenants we're seeing come through us are more varied than ever before, and as a result we're constantly on the lookout for a wide variety of quality rental accommodation – it's not just about the standard three-bedroom brick rental anymore.
From studio and apartment accommodation for students and short-term workers to large, palatial homes for families, the typical 'face' of renting has changed drastically in the past few years – just as society has - and that's why we're working hard to encourage a wide variety of rental homes to better suit the changing needs of our tenants.
I have never seen occupancy levels higher.
Rents are at an all-time high
Several factors have contributed to increase rent prices, ensuring solid cash flow for property owners.
As present, simply put, rental demand is exceeding supply.
Increased regulations imposed on the rental industry appears to have scared off new investors to some extent, despite the favourable conditions described. This shortage of new investors is affecting the supply side, which will only see rents continue to rise.
Bonus factor: Hamilton is booming
For those of us lucky enough to live in Hamilton, let me tell you we are in a unique position for current and would-be property investors. With a steadily growing population and new suburbs expanding around us, the environment is ripe for property investment, and if you didn't quite hear me before – we need your rentals!
Experienced property investors are taking advantage of the current situation, but as they naturally leave the market (i.e. sell up for retirement), we need new investors to take their place.
Like I always say, the fundamentals of property investment haven't changed – in fact, they're as good as they're going to get in a long while.
So if you, or someone you know, have given a passing thought to property investment, ignore all the 'white noise' out there and get in touch with us to discuss your options (including, of course, the benefits of having a Lodge property manager).
Until next month,
David Kneebone