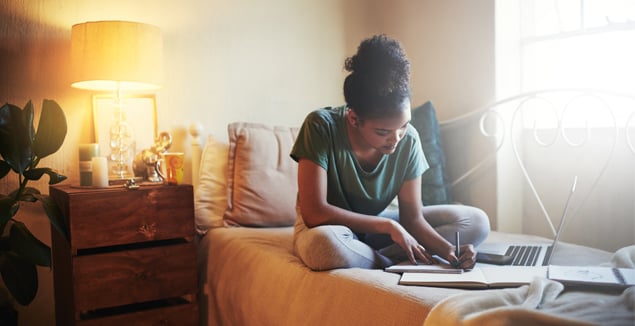 In some ways, February for students isn't too different to June for dairy farmers; bags are packed and cars loaded up as belongings are shifted from one house to another.
This month, hordes of students will descend on Hamilton to mark the start of the academic year. And if they're not living in a hall of residence or staying put with mum and dad, they'll be moving into what may be their very first rental property – signaling another busy time for the team at Lodge City Rentals as our portfolio returns to near 100% occupancy.
I don't know about you, but rental houses sure were different when I left home for the first time. The old, cold and draughty hovels of the 70s and 80s were stereotypical of renting back then, and I'm sure many of us talk with fondness (hindsight is a beautiful thing) about the state of housing we lived in, as if it were a rite of passage (going to bed with our thermals on, burning furniture to keep warm…)
Today's student renters are a much different story, and it's always inspiring to see motivated young people moving into their first home away from 'Hotel Mama'. It's undoubtedly the time of their lives – they're making new friends, O'Week is on the horizon, and the first flat supermarket shop is well underway (how soon the novelty wears off!)
A new generation of renters
The student renter of today is generally far better behaved than their parents' generation, but to be fair to the students of yesteryear, the standard of accommodation now is far superior to what their parents would have endured.
Where once the 3-bedroom brick flat with some lawn out the back for the occasional bonfire was the norm, that's now giving way to modern, purpose-built student accommodation featuring multiple bathrooms, double glazing, and warm and sunny rooms.
Savvy landlords are much better at recognising the types of tenants best suited to their homes too, with many property owners catering to the changing needs of student renters by offering furnished homes with fixed tenancies close to the university and city centre. And it's not uncommon with newer builds to see multiple bedrooms with ensuites, recognising that many student renters often don't know each other before they move in so are probably less inclined to want to share a bathroom with four or five other flatmates.
Similar to anyone flying the coop for the first time and having relied on parents to take care of the finances for most of their lives, it can be difficult for students who haven't rented before to provide a suitable reference in their rental application. This obstacle is easily overcome with a parent acting as guarantor (and if parents aren't prepared to guarantee their own children, that's a sign we probably shouldn't be renting to them).
Once again, Hamilton comes out on top
Unlike the dire reports coming out of Wellington and Auckland, Hamilton doesn't have the same dramatic shortage of student rentals.
While the canny and experienced students always get in early, sometimes well before Christmas, to secure their accommodation for the following year, there are still plenty of options for those who have left it to the start of the academic year.
If that's you or someone you know – get in touch and we can help you into your first rental home ready to take on the new year.
David Kneebone
General Manager, Lodge City Rentals.