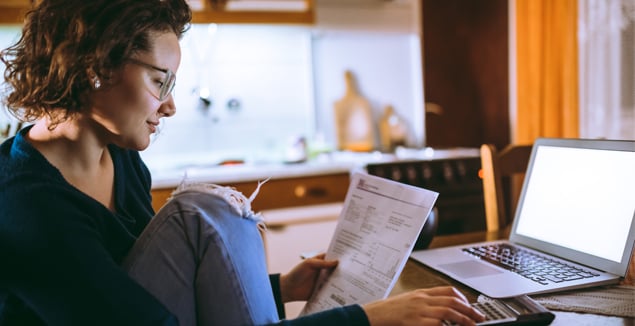 The rental market is tight – but don't let that put you off investing
It's been an interesting month in the rental scene in Hamilton. Last month I talked about all the positives there are to be found in owning a rental in this ever-growing, vibrant city of ours, and at the risk of getting too Pollyanna on us all, I will always maintain that owning a rental property is a great investment.
The fundamentals of property as a long-term investment haven't changed – property is an appreciating asset and will always be a valid choice for investment and building wealth, especially for those who plan to hold on to it and sell up in the future to supplement retirement income.
Interest rates have also never been as low as they are now. A client recently told us that he's secured a 5 year rate of 3.99% on his rental property mortgage, and that shows fantastic stability to hold on to as a property investor.
But there's no denying the current situation we're facing here in Hamilton has to be good for investors. Having been in property investment for 35 years, and with Lodge for 21 of those years, I have never seen our portfolio, and indeed the rental market in general, so full.
We have more than 3000 properties on our books, and currently only 16 of them are empty – less than half a percent of our entire portfolio.
So why is that? For one, first-home buyers are extremely active in the market right now and buying properties at the lower price-point in the ladder; homes which typically would have made great rental investments. And good on them too, it's great to see them in the market.
The problem is we're not seeing new investors enter the market, and I'm not averse to wondering whether they've been spooked by the constant white noise of negative attention being paid in the media, to certain aspects of the rental industry and the changes its going through.
What's troubling our would-be investors?
The past few years in particular has seen overly-extensive coverage of the rental industry. If we separated that coverage into its elements and focused on them individually, it probably wouldn't be so bad. But put it all together, and at the intensity we've seen it at, it's become hard to get away from and has no doubt darkened the vision of potential new investors looking to come into the market.
Meth contamination was a hot topic there for a while, reaching a crescendo of hysteria until the Government delivered its report showing there is no real risk to humans from third-hand meth exposure in houses where meth was consumed. This was after property owners had spent thousands on 'repairing' homes, of course. I hate to say "I told you so," but I was always wary of the dodgy science around the meth situation and cynical of the hysteria the industry spawned.
More recently we've listened to the media discuss at length 'penalties' for property owners such as the proposed capital gains tax, and the ring-fencing tax reform which sought to stop investors using losses on rental properties to offset the tax payable on other sources of income such as salary and wages.
The healthy homes bill got a fair whack too, with the general state of rental housing decried around the country with a huge media focus on the damp, mouldy, leaky homes commanding a princely sum in rent (while landlords with quality rentals, such as ours, were conveniently ignored, in my opinion).
So we've got, coming at us consistently from all angles: meth contamination hysteria, proposed capital gains taxes, pressure to insulate and upgrade homes quickly, and ring-fencing tax reform. And this hasn't been one-off coverage either, but a fairly sustained, constant hum of negative press. Is it any wonder we're struggling to find new investors? If it were me looking to enter the market, I'd be a bit worried too based purely on what I'm seeing and hearing in the media.
With that in mind…
While it certainly feels like factors are conspiring against us in the rental market, I urge you to remember that it's all just white noise. The fundamentals are still the same, and property is still a great investment. While we're not seeing a great panic for current investors to leave the market, our concern is the white noise is turning away some great new investors – and it shouldn't!
Here at Lodge City Rentals we've got good tenants wanting properties, and we're turning them away at the moment. As always, I'm happy to chat about the benefits of owning a rental property in Hamilton – just drop me a line.
David Kneebone
General Manager, Lodge City Rentals