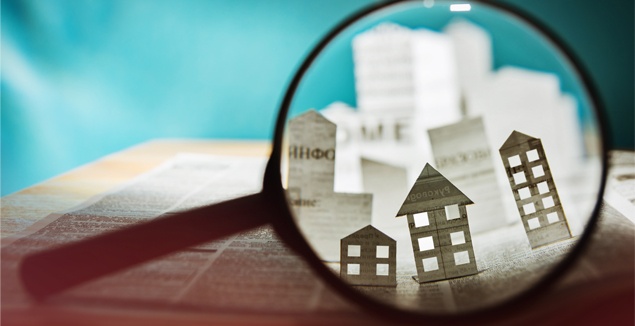 Lodge City Rentals General Manager David Kneebone takes a look at the recent media coverage of the rental industry and explains why the reality, as usual, paints a somewhat different picture.
Hasn't the rental industry had a time of it lately? Between the reports of unfair tenancy terminations and the state of dingy Dunedin dwellings, you'd think all landlords are Dickensian profiteers gouging innocent, hapless tenants of their hard-earned cash.
At Lodge City Rentals, we know the opposite to be true, and the vast majority of landlords out there are responsible people with a genuine interest in maintaining their assets for the good of their tenants – because it makes good business sense.
Recent media coverage is fixated on damp, "unlivable" homes (a story that seems to roll around every winter like clockwork), painting a picture of a rental industry under siege by mean, scowling landlords rubbing their hands at the prospect of renting homes with gaping holes in the woodwork and shattered windows held together with masking tape.
While there are landlords not providing properties up to scratch, they're in the minority and disappearing fast. And for the ones that are out there, no good property management company is going to take them on – we certainly wouldn't.
So let's take a look at the supposed "state" of New Zealand's rental industry, shall we?
Renting and winter – never the two shall meet
Winter. It happens every year, but it still manages to take us by surprise. It's no secret winter in New Zealand can be pretty miserable, and mould and dampness is a real issue in many Kiwi homes.
Mould and dampness is often exacerbated by the lifestyles of people living in them. We've had rental properties that can be free of mould but after a change in tenancy can soon end up mouldy in a very short space of time.
No matter how a property has been designed, it will become damp and gather mould if the windows are always shut tight, the curtains are drawn with no light getting in, un-flued gas heaters are used and clothes are being dried inside. These types of scenarios do not mean the property is sub-standard and in the hands of a bad landlord.
We welcome the proposed Healthy Homes legislation, but we're watching it with a bit of caution. Sometimes initiatives like these, though well-meaning, can fall prey to New Zealand's enthusiastic pursuit of rules and over-legislation which impose unnecessary bureaucracy and extra costs on owners already feeling the pinch from increased rates, insurance and maintenance costs. We'll be keeping an eye on that one, and no doubt you'll be able to read my take on it when it comes into effect.
And let's not forget some of the tenants…
We know the majority of tenants are responsible and look after a rental property like it's their own home, but there are some whose behavior leaves little to be desired.
The Waikato Times recently spoke to a professional rental property cleaner who had no shortage of tales of the scrubbing and scouring they had to do to get homes in rentable condition again (I'll spare you the details, but feel free to read them for yourself here).
The costs lumped on landlords who have tenants disappear into the night are frankly, at times, eye-watering. According to the Tenancy Tribunal, more than 1920 landlords have been awarded cleaning costs over the past 12 months – which is a start, but I suspect those landlords would be well into the minority of those being compensated for picking up the pieces when a tenant skips town.
Working together
That's why a collaborative approach to renting is so important, and it's an approach we take here at Lodge City Rentals. We represent the owner as landlord, and in doing so we provide warm, safe and secure properties for tenants. It's not about "us" versus "them". If we know something is wrong, we aim to fix it as quickly as possible.
So to all of our landlords and tenants, if you're feeling a bit put-upon right now, we're in your corner.
Until next month,
David Kneebone
General Manager, Lodge City Rentals