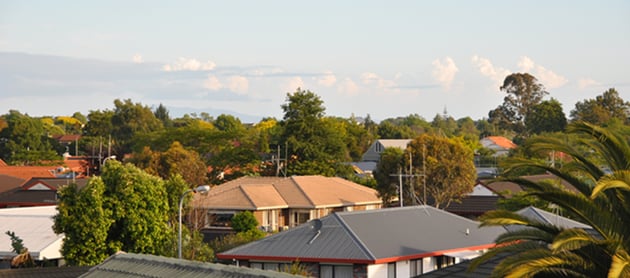 In short, yes. The changes to loan-to-value (LVRs) in October 2016 have hit New Zealand's property investments particularly hard. No matter where you are in NZ, if you're investing in residential real estate, you'll now need to cough up a 40 per cent deposit to get a bank loan.
These changes have also produced a new set of problems in Hamilton's rental market. With house prices yet to soar to the heights of our nearest neighbour, Auckland, Hamilton is fast becoming the choice place to get onto the property ladder—at the exclusion of the rental market, and property investors.


The property market is cooling
"Between October 2016 and the end of February 2017, the six month moving average of properties sold has dropped by 23 per cent," says Lodge Real Estate managing director Jeremy O'Rourke.

And while the rent ratio—the difference between paying a mortgage or paying rent for a year—indicates it is still slightly better to rent in Hamilton than buy at the time of writing, the availability of houses to let has dropped significantly with the cooling real estate market.

Homes that have the potential to become good investment properties are now being bought up by owner-occupiers. Again, good news for first home buyers, but not great for the renting population who are struggling to find accommodation as the city's population swells.


You might be interested in our guide: Rental property management: what new landlords need to know
Investors are changing where they buy
With many investors restructuring their portfolios, many are selling off their rental properties in Hamilton's western, eastern and southern suburbs and buying the high-value rentals in Hamilton's north, such as Flagstaff and Rototuna.
"For investors who can raise the funds required, there's a unique opportunity to enter a less competitive market in Hamilton's west, east and south, and benefit from the upward pressure on rents," says Jeremy.


Fewer properties are meeting the right investment criteria
At the end of the day, the numbers of an investment property need to add up, and only some properties have the ability to do this. As a guide, Landlords.co.nz advises that an investment property must meet one of the following criteria:
8 per cent gross yield—minimum: the rental income over 50 weeks divided by the value or price of the property. Not sure if you're getting the best rental return from your property? Get a rental appraisal.


Be priced 10 per cent below the value of the property.


Have significant potential to add value: from subdivision to renovations.


Flexible vendor terms, such as vendor finance: but it must offer a minimum 20 per cent finance terms to the buyer.


More capital is needed to invest
Five years ago, the average home value for Hamilton was $344,368. Since then it has soared by 54.5 per cent, with the average house value now at $532,171 as of February 2017. Combined with the new 40 per cent deposit requirement for residential investors, it's become much harder to raise the funds needed to buy property to rent and grow an investment portfolio.

"To counter this, many investors are looking to maximise the return on their current rentals to generate enough cash for their next investment," says Jeremy. "Many are looking to ensure they can increase their rent or choosing to renovate their rental property to increase its value."


Need help to get the most out of your current rental? Find property management tips, and advice on finding and managing tenants in our FREE guide, The Landlord's Handbook.