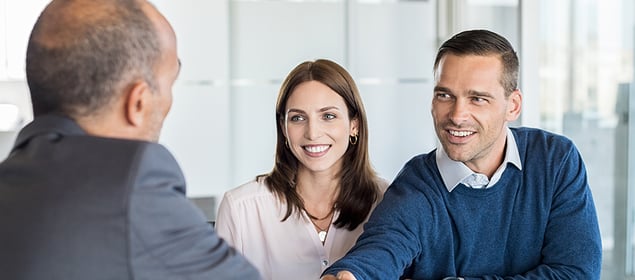 While the Healthy Homes Standards have brought in changes to improve the condition of New Zealand's rental stock, not much has changed in the rental disputes process. That said, there are a few points every landlord should be aware of.
1. Failure to comply by the deadlines
As a landlord, if you fail to comply with the new Healthy Homes Standards by the required dates, you may be liable to pay up to $4000 in damages to your tenants.
2. Failure to include insulation and intent to comply statements
Under the new standards, effective 1 mJuly 2019, all new or renewing tenancy agreements must have a signed insulation statement and a statement of the landlord's intent to comply with the new standards.
Failing to provide either of these statements or providing false or misleading information can result in a $500 fine.
As APIA notes, landlords should be aware that a defective, absent, or misleading insulation statement is sometimes used by tenants in counterclaim disputes, and could lead to them having to pay compensation and exemplary damage to their tenants.
3. Retaliatory eviction is not acceptable
According to law firm MinterEllisonRuddWatts, there has been a significant increase in tenant calls and complaints since the introduction of the Healthy Homes Standards on 1 July 2019.
"In the first five days of July, Tenancy Services received more than 500 calls about insulation related matters alone and 42 applications claiming a breach of the standards," they report.
The firm also reports several instances of 'retaliatory notices', where landlords try to terminate a tenancy after tenants request that the landlord complies with the new standards. This is illegal and can result in the Tenancy Tribunal awarding damages to tenants. In short, don't do it.
Tips to protect yourself
1. Plan and upgrade early
If your rental property currently doesn't meet the new standards, make arrangements to ensure it does well before the deadline.
The 1 July 2019 deadline for the insulation requirements of the Residential Tenancies Act 2016 has shown that many landlords waited until the last minute to meet the deadline. The problem was (and still is), insulation installers are at capacity. There is a waitlist and Tenancy Services are not being lenient with multiple landlords already paying the penalty.
2. Keep detailed records
This is now a requirement under the Healthy Homes Standards, however, it is worth emphasising again. Having detailed records on hand provides you with recourse in the event of a dispute.
Read more: What records should landlords keep to show their rental properties meet the new standards?
3. Understand your tenants' rights
As the article from MinterEllisonRuddWatts suggests, many tenants are aware of what their rights are under the Healthy Homes Standards. To protect yourself and ensure you don't accidentally breach them, learn what those rights are and how they apply. It's also important to be familiar with what your rights are as a landlord too.
Read more: Tenant rights: 6 rules you should know
For more information on the HHS and how it may impact your rental property, contact your Lodge Property Manager or download our free guide below!