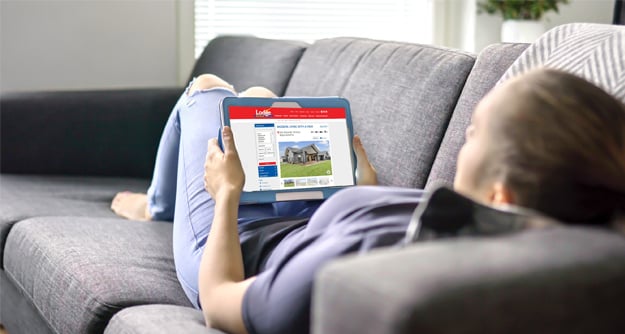 Though it is always difficult to have a crystal ball when it comes to predicting the real estate market, there are several historical factors we can look at when evaluating the market moving forward. A number of my comments in writing this blog come from trusted sources and my own 12 years in the real estate market which included working through the previous Global Financial Crisis.
Prior to Covid-19
Prior to moving into Alert Level 3 on March 23 and subsequently moving to Alert Level 4, 2 days later, the market was extremely buoyant. This was fuelled by relatively low stock numbers and high activity from buyers, interest rates were the lowest we had seen for years and LVR (Loan to Value Ratios) restrictions had been slightly lifted, Kiwisaver funds were beginning to mature and buyers were hungry to purchase. We would often see multiple offers on properties new to the market with 2 through to 10 or more offers being presented on any one property. This market saw a steady rise in prices with buyers paying over the top having missed out in previous multiple offer scenarios.
During Lockdown
There was very little activity in the market from March 27 through to April 28. There were a small number of house sales conducted in the first week, these properties were possibly viewed by the purchasers prior to Alert Level 4. There were some sales written that were conditional on the purchaser viewing the property once we downgraded to Alert Level 2. 49 properties were listed for sale in Hamilton over this period. 23 of these were either yet to be developed sites with multiple units or bare sections. There were no physical viewings of property at this time. Kiwisaver funds were reportedly down about 8-10%
Post Alert Level 4 and the next 2-3 months – Showing Positive signs
In the last 7 days, since we moved from Alert Level 4 to Level 3 there has been 58 new properties listed for sale in Hamilton, these include a small number of yet to be developed units and sections. Alert Level 3 allows for purchasers to view properties. Along with the increased listings we have seen an increase in buyer enquiry and viewings. Although we are
limited to only 2 viewings a day per property, the feedback is that buyers are viewing the properties with the intention of making offers. There has been an increased number of properties that have been sold in the last week, some even selling in competition with multiple offers.
Along with these positive market signs the initiative by the reserve bank to remove LVR restrictions for home buyers will see them being able to purchase with little to no deposit, this should help offset some of the losses from buyers Kiwisaver funds.
Prior to the lockdown property values were increasing week on week. Although there will be less activity compared to prior there is a good chance that property values will hold in the short to medium term. If you are thinking about selling your property now could certainly be the time to do so.
Looking forward 3+ Months
This is where the crystal ball gets a little murky! There is no doubt that many families and individuals will be affected by the last 6 weeks, though this possibly will not be noticeable in the market for a few months. The market will be dependent on how badly affected the NZ and World economy has been hit and how quickly we can rebound. There are positive signs that Hamilton and the Waikato will continue to thrive. The majority of roading infrastructure is almost complete albeit a little delayed. Fonterra has weathered the storm over this period by diversifying into other products and export markets and the grass has continued to grow!
Only time will tell how we will fare long term, although it looks a little different right now, it is business as usual!