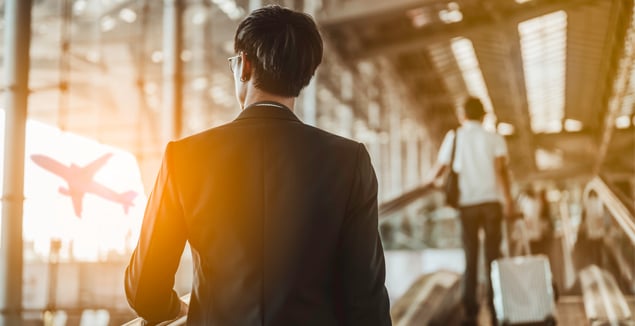 At Lodge City Rentals we have been running a tight ship after making a smooth transition back to the Alert Level Two operating restrictions.
With a focus on maintaining the health and wellbeing of our staff and customers, we have physical distancing and contact tracing measures in place around our regular rental viewings, property inspections and maintenance, and in our offices.
Despite the current and forecasted economic climate, we continue to experience very high demand for rental properties, with simply not enough rental stock to meet the need.
You can read more in this recent Stuff article, where our Lodge City Rentals general manager Jason Waugh notes that he's been here for 18 years and has never seen the rental market this tight before. On the housing market situation, nearly 50% of regions across New Zealand – including Hamilton - are experiencing record low numbers of housing stock available for sale.
With this shortage, we've seen the average national asking price go up by 9.1% on July, and by 21.7% year-on-year.
Several factors are driving this demand, including what some are calling the 'brain gain', where we're seeing thousands of highly-skilled New Zealanders all coming home at once. I'll look to discuss this in a bit more detail, including the effect this could have on the housing and rental market.
This demand also presents a great opportunity for landlords to grow their current portfolio, with a high likelihood of being able to place good, long-term tenants.
One way to grow a portfolio, which I'll touch on, is to purchase a property off the plans, pre-build; it's a trend we're seeing increasing exponentially in Hamilton.
The 'brain gain' and what it means for the rental market
Despite the latest outbreak, New Zealand's response to the Covid-19 pandemic remains one of the most admired around the globe. This, and other political, economic and social factors, are attracting ex-pat New Zealanders back to their country of origin, bringing international experience, capital and entrepreneurship to our country.
Discussed in more detail in this article, this migration presents a once-in-a-lifetime opportunity for New Zealand to reap the benefits of those coming back with offshore skills, experience and perspective. The writer encourages providing these New Zealanders with a warm welcome, something I firmly agree with.
While this 'brain gain' is a positive for the economy, it's also a boon for the already-buoyant housing and rental markets. Those returning to New Zealand need somewhere to live, so will be looking to both buy and rent, often in the upper end of the market. Low interest rates and the removal of the LVR restrictions earlier this year are also aiding returning and incumbent Kiwis to enter the property market, making it a real seller's market.
Adding to the demand is the fact that many Kiwis are now either unable or reluctant to relocate overseas, so the 'brain gain' is not just those returning from overseas, but we now aren't losing talent to other countries in the first place.
Buying off the plans on the rise in Hamilton
In this resilient housing market, we're seeing a trend emerge around buying houses off the plans, before building work has even begun. Seen in other New Zealand cities, particularly Auckland over the last couple of years, we're seeing a real increase in Hamilton investors catching onto this form of property buying and the benefits it offers.
The advantages of buying off the plans include:
Properties are fully compliant: It's a brand-new build, so there's no need to worry about getting an existing house compliant with the Healthy Homes standards, which can be a costly endeavour if a house doesn't meet multiple standards.
No maintenance issues (for some time): The whole property is fresh and new – there'll be no need for costly maintenance tasks or renovations such as replacing roofs or kitchens for some time to come.
Rental guarantee: When you purchase a property off the plans, the developer often provides a rental guarantee for the first year, giving some security to the investment.
As an example of what is happening in the Hamilton market, a Lodge client recently sold 22 houses in a Hamilton development off the plans to a range of investors, before building had commenced. This included twelve sold during the Level 4 lockdown!
We see this trend growing exponentially, as it provides a safer investment opportunity than many other options, with interest rates at their current lows or existing houses with their maintenance and compliance costs. This path to purchase also works well for first-home buyers looking for their way into the market.
If you're interested in this option and what is currently on the market, get in touch with the team at Lodge – we're here to help.
See you next month!
David Kneebone
Director, Lodge City Rentals