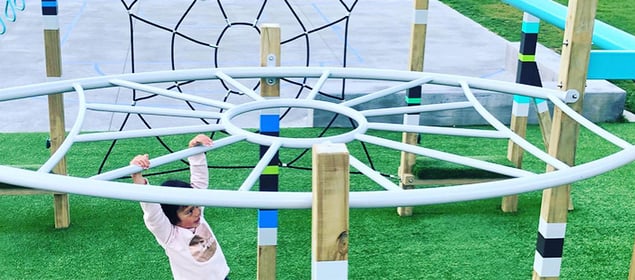 Western Heights is an elevated suburb with modern homes that have easy access to the city and Raglan.
Population [1]

2,919

Number of dwellings[2]

990

Average sale price [3]

$807,500

Number of properties for sale (January - May 2020) [4]

39

Number of sales (January - May 2020) [5]

17

Median rent (average over 3 years)[6]

House $450
Apartment - no data
Flat - no data

Capital growth over the last 5 years [7]

2.64%

Housing stock breakdown [8]

Residential - 99%
Residential investment - 1%
Demographics
| | |
| --- | --- |
| Median age [9] | 40.4 years |
| Cultural diversity [10] | 61.7% European, 33.2% Maori, 13.9% Asian, 8.2% Pacific Peoples, 1.6% Middle Eastern/Latin American/African |
| Average income (2013 census) [11] | $57,300 to $81,400 |
Read more: Buying an investment property in Hamilton
History
In the 1990s, the western slopes of Dinsdale were subdivided to become the suburb of Western Height we know today. Popular land sites were snapped up as they provided elevation and an interesting outlook to the hinterland.
Key attractions and notable landmarks
Sitting on the Western slopes of Dinsdale, Western Heights offers elevated views over hinterland from many homes. It's a modern suburb on the outskirts of Hamilton with easy access from the city to Raglan. Moreover, its lack of through roads makes it a peaceful place to live away from the hustle of the city.
Real estate and design
Larger, spacious modern homes of brick or stucco construction are typical in the area. Many have been designed to take advantage of expansive views.
Shopping and amenities
Convenience and speciality shopping is available at Grandview or Dinsdale Malls approximately 2km from Western Heights. Two supermarkets are nearby in Dinsdale and Nawton.
Local medical clinics include:
Restaurants and Cafes
A leisurely walk or short drive down Dinsdale Road brings you to the Dinsdale shops, which include convenience food outlets such as bakeries and pizza parlours. Here you'll also find the popular Lola Breakfast Bar and Cafe.
Meanwhile at Grandview Mall in Nawton, Sugar Bowl on Grandview is the local coffee spot. Here you'll also find a Countdown and various takeaway options.
Got a hankering for some pub grub? The Dinsdale Tavern off Whatawhata Road offers traditional pub meals to eat in or take away while further down the road is the Dinsdale Office, a bar that does superb meals with an ale or wine.
Sports and Fitness
As a modern subdivision, Western Heights benefits from planned open spaces. Derek Heather Park off Grandview Road and Te Kootii Park are popular recreation sites with sports fields, a cricket pitch (at Te Kooti only) and play equipment.
Local sports facilities and clubs include:
Schools and Education
Local schools in Western Heights*:
*Many schools have zoning policies, please check the geographical boundaries of a preferred school with a Lodge salesperson.
Distance from CBD
Western Heights is approximately 5km from the CBD, making access into the city is relatively simple as there are no bridges to cross.
If you're bussing, take the Route 3 bus to Dinsdale and get off on Newcastle Road, Western Heights Road or Grandview Road.
A taxi fare into the city costs around $18.
---
Thinking about investing in Hamilton property? Download our free guide Investing in Hamilton.
---
Hamilton.co.nz, Hamilton City Census 2018.
Hamilton.co.nz, Hamilton City Census 2018.
REINZ. May, 2020.
REINZ. June, 2020.
REINZ. June, 2020.
QV.co.nz
Oneroof.co.nz
Oneroof.co.nz
Hamilton.co.nz, Hamilton City Census 2018.
Hamilton.co.nz, Hamilton City Census 2018.
Figure.co.nz, Median household income in Hamilton City, New Zealand, 2013 Census.