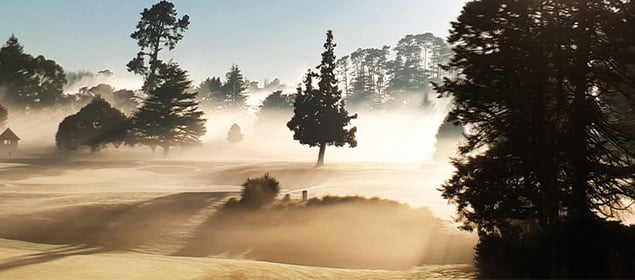 Located in Hamilton's western corridor, St Andrews and Pukete are established riverside suburbs that offer a diverse range of homes built between 1960 to 1979.
Population [1]

9,660

Number of dwellings[2]

3,600

Average sale price [3]

St Andrews - $657,000
Pukete $650,500

Number of properties for sale (January - May 2020) [4]

125

Number of sales (January - May 2020) [5]

47

Median rent (average over 3 years)[6]

Houses $490
Apartment $350
Flat $350

Capital growth over the last 5 years [7]

2.65%

Housing stock breakdown [8]

St Andrews/Pukete
Residential - 98%
Residential investment - 2%
Lifestyle - 1%
Demographics
Median age [9]

34.2 years

Cultural diversity [10]

75.8% European, 20.9% Maori, 11% Asian, 4.8% Pacific Peoples, 1.2% Middle Eastern/Latin American/African

Average income (2013 census) [11]

Pukete - over $81,400
St Andrews - $57,300 to $67,900
Read more: Buying an investment property in Hamilton
History
Pukete was originally the name of a fortified pā in the area. Elevated on a hill beside the Waikato River between Moreland Ave and Church Road, the pā enjoyed commanding views of the river and surrounding land. The name Pukete is derived from a type of kete (bag) that was used to collect hīnau berries. Thought to have been originally constructed by the Ngā Iwi tribe, the Ngāti Koura, a sub tribe of Ngāti Wairere, conquered the Ngā Iwi and took over the pā. From the 1840's the pā was used by European visitors as a stop-over as they made their way to Waikato settlements.
H.T Gillers established the land for the Hamilton Golf Club in 1903 with the course first being played on in 1913. However, the suburb did not really develop until the late 1960s early 1970s.
Key attractions and notable landmark
The most notable landmark is the Hamilton Golf Club. Ranked amongst New Zealand's finest courses, it has hosted a number of New Zealand opens. Located beside the Waikato River, this tight and challenging course has a picturesque backdrop to admire between swings.
Real estate and design
The area around the golf course is typified by 1960 and 1970 large basement homes. Properties closer to the river, off Delamare Road, are somewhat newer, developed throughout the 80s and 90s, and include many architecturally-designed riverside houses. Further away from the river, homes become more modest and affordable.
Shopping and amenities
The Base and Te Awa shopping centre give locals easy access to an array of stores, services and amenities—and a cinema. Te Rapa Road's industrial district hosts a variety of businesses from automotive shops and equipment hire to building and trade supplies.
Local medical clinics include:
Restaurants and cafes
With The Base shopping centre and the shops on Te Rapa road, St Andrews and Pukete have a lively restaurant and cafe scene—great for meeting friends on the weekend or dropping by to pick up a coffee. Speaking of coffee, Cinnamon Cafe is a popular venue with locals as is Brown Lightning Bros. Raglan Roast. If you're looking for something more substantial, Seafood Bazaar - Te Rapa, Friends Cuisine of India and Poppas Pizza are worth investigating. The Lookout Bar and Kitchen, Cock & Bull, Foundation Bar, and The Local Te Rapa, are also popular bars venues in the area. Local fast food outlets such as Subway, McDonalds and Burger King are situated on the Te Rapa straight.
Sports and fitness
With the Waikato River on the doorstep, Braithwaite Park and the Waikato River Walk are popular with walkers and joggers. The Te Rapa Sports Centre off Vickery Street offers squash courts and rugby fields. If the weather's not playing ball, head to one of the many local gyms in the area.
The Te Rapa sports centre off Vickery Street offers squash courts and rugby fields. Hamilton Golf Club based on St Andrews Terrace is one of the best courses in the country.
Local sporting facilities and clubs include:
Schools and education
Local schools in St Andrews and Pukete*:
*Many schools have zoning policies, please check the geographical boundaries of a preferred school with a Lodge salesperson.
Distance from CBD
The Route 1 bus route between the CBD transport centre and The Base. It's route runs along Victoria Street, Vercoe Road, Beerescourt Road, Sandwich Roa, Totara Dr, Moreland Ave, Tupelo Street, Balmerino Corner, Church Rd and Maahanga Drive.
See a list of all the stops here.
The Comet buses run every 15 minutes from the Base to the Waikato Hospital, stopping in the CBD. Its route through St Andrews and Pukete is an express route that follows Te Rapa Rd.
See a list of all the stops here.
A taxi fare into the city will cost approximately $15.
---
Thinking about investing in Hamilton property? Download our free guide Investing in Hamilton.
---
Hamilton.co.nz, Hamilton City Census 2018.
Hamilton.co.nz, Hamilton City Census 2018.
REINZ. May, 2020.
REINZ. June, 2020.
REINZ. June, 2020.
QV.co.nz
Oneroof.co.nz
Oneroof.co.nz
Hamilton.co.nz, Hamilton City Census 2018.
Hamilton.co.nz, Hamilton City Census 2018.
Figure.co.nz, Median household income in Hamilton City, New Zealand, 2013 Census.