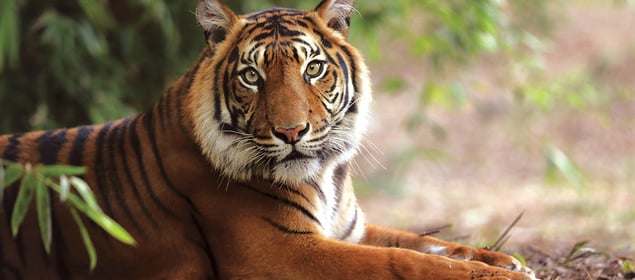 Nawton is an affordable suburb close to the city centre with local shops and cafes, open fields and the Hamilton Zoo just around the corner. It is a closely-knit community with easy-care sections and generally low maintenance housing.
Population [1]

7,872

Number of dwellings[2]

2,781

Average sale price [3]

$517,000

Number of properties for sale (January - May 2020) [4]

110

Number of sales (January - May 2020) [5]

68

Median rent (average over 3 years)[6]

House $456
Apartment - no data
Flat - $426

Capital growth over the last 5 years [7]

0.27%

Housing stock breakdown [8]

Residential - 98%
Residential investment - 2%
Demographics
Median age [9]

33.8 years

Cultural diversity [10]

61.7% European, 33.2% Maori, 13.9% Asian, 8.2% Pacific Peoples, 1.6% Middle Eastern/Latin American/African

Average income (2013 census) [11]

Nawton West - $46,700 to $57,300
Nawton East - $57,300 to $67,900
Read more: Buying an investment property in Hamilton
History
Nawton started its days as an undrained swamp. Soldiers from the 4th Waikato militia regiment were given 50 acre lots that were really only suitable for pigs and horses. The original roads of Ellicott, Newcastle, Brymer, Baverstock and Rotokauri were built in 1865.
The suburb was named after Major Nawton who owned land in the area. However, there was very little subdivision of the land until 1912. The suburb came into its own after Nawton became part of the Hamilton City Council in 1962.
Today, the suburb is home to young families and has a growing student population, many of who attend Wintec in Avalon Drive.
Key attractions and notable landmarks
Dominion Park's enclosed playground makes for a family friendly outing at the heart of Nawton. Meanwhile, Hamilton Zoo is just up the road as is Waiwhakareke Natural Heritage Park—a working farm and award-winning, ecological restoration project that aims to reconstruct the natural forest, wetland and lake ecosystems that were present in pre-European times.
Real estate and design
A few character homes exist in the suburb but the predominant properties are affordable three bedroom homes of hardi-plank or fibrolite construction, making them easy to care for and generally low maintenance.
Shopping and amenities
The Grandview Road shops have your weekly shop covered with a Countdown supermarket, fruit and veg shop, butcher, and pharmacy.
Local medical centres:
Restaurants and cafes
The Grandview Road shops also offer a variety of takeaways, such as pizza, asian cuisine and baked goods. For something a little more upbeat, there's the Yard House American bar in the same vicinity while Sugar Bowl on Grandview is a popular coffee and cafe spot.
Sports and fitness
Ellicott Park hosts five sports fields, changing rooms, play equipment, a skate park and the Western Community Centre. The community centre holds a range of regular health and well-being activities, including yoga and a walking club. Meanwhile, the neighbouring Forest Lake has several popular sporting facilities including Hamilton BMX, Waterworld and the Hamilton City Netball Centre.
Local sporting facilities include:
Schools and education
Local schools in Nawton*:
*Many schools have zoning policies, please check the geographical boundaries of a preferred school with a Lodge salesperson.
Distance from CBD
Nawton is about 4km from the city centre, making it easy to get into and from the CBD.
There are several buses to and from the city:
The Route 9 bus runs from the CBD transport centre to The Base via East Nawton, along Ellicott Road, Waimarie Street, Grandview Road, Wall Street, Dominion Road, Breckons Avenue and Odlin Crescent.
The Route 8 bus leaves the CBD transport centre and travels via Frankton to West Nawton, stopping on Ellicott Road, Hyde Avenue, Grandview Road, Bartholomew Drive, Dominion Road and Lloyd Drive.
The Route 3 bus travels from the City to the Hamilton Zoo along the western fringe of Nawton, stopping Brymer Road and Farmborough Drive.
A taxi to the CBD will cost around $15.
---
Thinking about investing in Hamilton property? Download our free guide Investing in Hamilton.
---
Hamilton.co.nz, Hamilton City Census 2018.
Hamilton.co.nz, Hamilton City Census 2018.
REINZ. May, 2020.
REINZ. June, 2020.
REINZ. June, 2020.
Oneroof.co.nz
Oneroof.co.nz
Oneroof.co.nz
Hamilton.co.nz, Hamilton City Census 2018.
Hamilton.co.nz, Hamilton City Census 2018.
Figure.co.nz, Median household income in Hamilton City, New Zealand, 2013 Census.