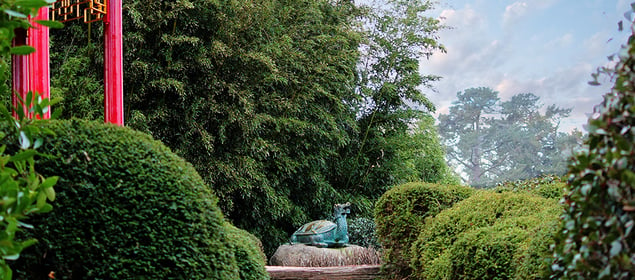 This region south of the CBD is compiled of mostly medium to low-density housing with some subdivided lots and infill housing in areas closer to the city. Not far from the CBD, the Waikato Hospital and Hamilton Gardens.
Population [1]

17,478

Number of dwellings[2]

6,357

Average sale price [3]

Melville - $604,250
Glenview - $600,000
Bader - No data
Fitzroy - No data

Number of properties for sale (January - May 2020) [4]

257

Number of sales (January - May 2020) [5]

95

Median rent [6]

House $470
Apartment $310
Flat $330

Capital growth over the last 5 years [7]

Glenview - 2.25%
Melville - 6.75%
Bader - 1.18%
Fitzroy - 8.01%

Housing stock breakdown [8]

Glenview
Residential 98%
Residential investment 2%

Melville/Bader
Residential - 94%
Residential investment - 6%

Fitzroy
Residential 98%
Residential investment 1%
Lifestyle property 1%
Demographics
Median age [9]

31.6 years

Cultural diversity [10]

59.3% European, 38.7% Maori, 20% Asian, 6.7% Pacific Peoples, 1.7% Middle Eastern/Latin American/African

Average income (2013 census) [11]

Melville/Glenview - $57,300 to $67,900
Bader - $46,700 to $57,300
Fitzroy - $46,700 to $67,900
Read more: Buying an investment property in Hamilton
History
Melville was named after the district's pioneer J. Melville. The Waikato Hospital paved the way for a great deal of development throughout the Melville area. Opened in 1887, the site quickly became known as Hospital Hill although it was not added to the Hamilton Borough until 1936.
The region underwent significant growth throughout the 1950s, earning itself a new post office, high school (Melville High School) in the process. In 1954, Hamilton City extended its boundaries to Collins Road, Melville, then again in 1962 to Houchens Road, Glenview and Dixon Road, Glenview.
Today the Melville/Glenview area continues to develop, particularly with the Peacockes growth cell on its eastern border.
Key attractions and notable landmarks
Sitting at the southern end of the city, the Melville-Glenview region is close to the Waikato Hospital and the Hamilton Airport.
The neighbourhoods are full of close-knit communities, which can appeal to young families. Resthills Park is popular for sporting activities, dog walkers and families, while the Hamilton Gardens are a short drive away in Hamilton East.
Many people who settle in the Melville/Glenview area upgrade within the suburb, adding testament to the charm of the area.
Real estate and design
The range of housing throughout Melville, Glenview, Bader and Fitzroy is quite diverse. Most of the properties in Melville, Bader and Glenview were built in the 50s and 60s. These original properties are typically on large sections and feature a single storey brick or weatherboard home. However, on the northern side of Melville, land has been subdivided to allow for higher density housing, such as townhouses and units. Fitzroy, meanwhile, is an up and coming suburb; much of its housing stock has been built in the last ten years.
Shopping and amenities
The Glenview Shopping Centre caters for your weekly food shop, while convenience shops can be found at the Bader Street shops, the Urlich Avenue/Ohaupo Road shops, and
For convenience store and specialty shopping, try the Lorne Street/Ohaupo Road shops, the Bader Street shops and the Urlich Avenue/Ohaupo Road shops.
Local medical centres:
Restaurants and cafes
The Glenview Club on Peacockes Road is a popular watering hole for Melville and Glenview locals and for many it is within easy walking distance. With a wonderful outlook over the river it is a peaceful place in Melville to enjoy a meal, beer or game of pool.
You'll find takeaway options at the shops on Lorne Street/Ohaupo Road, Bader Street and Urlich Avenue/Ohaupo Road host a several takeaway options, including Thai, Indian and Turkish cuisine as well as Pizza and bakery goods.
If it's a coffee or breakfast you're after, head to Early Bird Kitchen on Normandy Avenue, TasteBuds Coffee Shop in the Glenview Shopping Centre, or nearby Cafe Fresca in Hamilton Lake.
Sports and fitness
The Gallagher Aquatic Centre in Melville is open from 6am to 9pm throughout the week and 7.30am to 8pm on the weekends. Here you can swim for fun, attend the swim school or participate in an aquacise class.
Glenview Park and Resthills Park host a mix of sporting fields, cricket pitches, clubrooms and play equipment. Resthills Park also offers a softball pitch and is home to the Waikato Softball Association.
The Melville Skate Park in Bader offers hours of fun for young people.
Local sporting clubs and facilities:
Schools and Education
Local schools*:
*Many schools have zoning policies, please check the geographical boundaries of a preferred school with a Lodge salesperson.
Distance from CBD
The Melville, Glenview, Bader and Fitzroy are between 3 to 5km from the CBD.
From the Transport Centre, Route 6 to Melville takes you through Mahoe Street onto Deanwell Ave and on to Resthills Road in Glenview.
The Route 24 regional bus from Te Awamutu runs along Ohaupo Road on it's way to the CBD transport centre.
The Comet bus starts on Acacia Corner/Houchens Road in Glenview and travels through Deanwell and East Melville, past the Waikato Hospital and into the city.
The Fitzroy Route 12 runs along Ohaupo Road, then on Ulrich Avenue to Bader Street and onto Fitzroy Road.
Taxi fares to these suburbs vary slightly depending on distance, but should be between $12 to $20.
---
Thinking about investing in Hamilton property? Download our free guide Investing in Hamilton.
---
Hamilton.co.nz, Hamilton City Census 2018.
Hamilton.co.nz, Hamilton City Census 2018.
REINZ. May, 2020.
REINZ. June, 2020.
REINZ. June, 2020.
QV.co.nz
Oneroof.co.nz
Oneroof.co.nz
Hamilton.co.nz, Hamilton City Census 2018.
Hamilton.co.nz, Hamilton City Census 2018.
Figure.co.nz, Median household income in Hamilton City, New Zealand, 2013 Census.