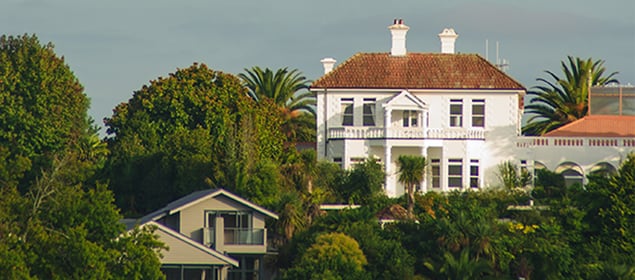 Frankton is one of Hamilton's oldest suburbs and features many character cottages as well as new townhouses. A variety of shops are available, including Frankton's open-air mall and markets. Notable Hamilton businesses, such as Gallaghers and Woolrest, had their beginnings here.
Population [1]

6,495

Number of dwellings[2]

2,505

Average sale price [3]

$476,250

Number of properties for sale (January - May 2020) [4]

82

Number of sales (January - May 2020) [5]

43

Median rent [6]

House $430
Apartment $450
Flat $370

Capital growth over the last 5 years [7]

2.84%

Housing stock breakdown [8]

Residential - 94%
Residential investment - 6%
Demographics
Median age [9]

30 years

Cultural diversity [10]

58% European, 33.1% Maori, 15.7% Asian, 8.7% Pacific Peoples, 1.8% Middle Eastern/Latin American/African

Average income (2013 census) [11]

North-east side (Swarbrick area) - less than $46,700

Rest of suburb - $46,700 to $57,300
Read more: Buying an investment property in Hamilton
History
Originally known as West Frankton, Dinsdale changed its name when the suburb became part of the Hamilton City Council in 1961. The name was inspired by Thomas Dinsdale, a landowner who owned a large block of land on Whatawhata Road in the 1870s.
The area developed rapidly during the early 1970's when the Goddall family subdivided the large portion of land they owned. Aberdeen Drive was named after the Goddall's family home in Scotland. The Goddalls wanted to create an English flavour for the area, hence the street names such as Wedgewood Place, Magenta Avenue and Courtney Place.
Key attractions and notable landmarks
The Te Araroa Trail runs through Dinsdale, along Whatawhata Road before turning to the southwest and travelling to Till's Lookout and Landing.
Real Estate and Design
The rapid development throughout the 1970s is evident in Dinsdale's housing. Much of Dinsdale is built on sloping sites and the geography has influenced the architecture of many of the homes. From modest 2 and 3 bedroom homes to large basement family homes, Dinsdale mixes both styles seamlessly.
Shopping and amenities
Head down to the Dinsdale shops on Whatawhata road and you'll find a variety of convenience stores, a bank, supermarket, pharmacy, and your local Lodge Real Estate branch.
Local medical centres:
Restaurants and cafes
The Dinsdale shops house a number of eateries, including Hell Pizza, a bakery, fish and chips, and Indian and Chinese cuisine. During the day, the Lola Breakfast Bar and Cafe is a popular coffee and lunch venue.
If you're in the mood to visit a local bar, there's the Dinsdale Office in the same vicinity, which does superb meals with an ale or wine. Likewise, the local sports bar on Whatawhata Road, Dinsdale Tavern, offers traditional pub meals to eat in or take away.
Sports and Fitness
Bremworth Park offers wide-open spaces for kicking a ball or throwing a frisbee, and a playground. The park also frequently hosts soccer and lacrosse games and athletics. Kahikatea Park also hosts two sports fields and play equipment.
Local sports clubs include:
Schools and Education
Local schools:
*Many schools have zoning policies, please check the geographical boundaries of a preferred school with a Lodge salesperson.
Distance from CBD
Dinsdale is around 5km from the CBD.
If you're bussing, the Route 3 bus runs from the CBD transport centre to Dinsdale, stopping at the Dinsdale shops and along Whatawhata Road, Caernarvon Street, Dinsdale Road and Newcastle Road.
The Route 8 bus services Dinsdale via Frankton, starting at the CBD transport centre and stopping along Aberdeen Drive and Maple Ave in Dinsdale.
The Route 9 bus runs from the CBD transport centre to The Base via the northern end of Dinsdale where it stops along Ellicott Road.
The Orbiter passes by Anzac Parade at the southern end of the CBD and continues around the city. Its route brings it to Dinsdale where it follows the edge of the suburb along Whatawhata Road, Newcastle Road and Ellicott Road.
A taxi fare into the CBD will cost around $18.
---
Thinking about investing in Hamilton property? Download our free guide Investing in Hamilton.
---
Hamilton.co.nz, Hamilton City Census 2018.
Hamilton.co.nz, Hamilton City Census 2018.
REINZ. May, 2020.
REINZ. June, 2020.
REINZ. June, 2020.
QV.co.nz
Oneroof.co.nz
Oneroof.co.nz
Hamilton.co.nz, Hamilton City Census 2018.
Hamilton.co.nz, Hamilton City Census 2018.
Figure.co.nz, Median household income in Hamilton City, New Zealand, 2013 Census.