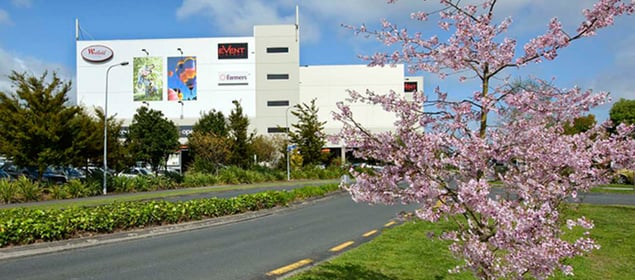 Discover an established area dominated by brick and tile homes built in the 70s. Close to Chartwell Shopping Centre, Porritt Stadium, local pools, the river and the soon to be completed Ruakura Inland Port.
Population[1]

9,900

Number of dwellings[2]

3,717

Average sale price[3]

Chartwell - $739,000
Queenwood - $785,000[4]
Chedworth - $569,000

Number of properties for sale (January - May 2020)[5]

208

Number of sales (January - May 2020)[6]

74

Median rent[7]

Chartwell / Queenwood / Chedworth
Overall $520 / $552 / $551
Flat $514 / $645 / $618
Apartment - no data

Capital growth (in the last 5 years)[8]

Chartwell - 6.19%
Queenwood - 2.07%
Chedworth- 2.96%

Housing stock breakdown[9]

Chartwell / Queenwood
Residential - 98%
Residential investment - 2%

Chedworth
Residential - 99%
Residential investment - 1%
Demographics
Average age[11]

35.6 years

Cultural diversity[12]

73.% European, 18.7% Maori, 12.4% Asian, 5.1% Pacific Peoples, 2.1% Middle Eastern/Latin American/African

Average income (2013 census)[13]

Chartwell / Chedworth - $46,700 to $67,900 (West Chartwell - over $81,400).

Queenwood - $67,900 to $81,400.
History
The origins of Chartwell lies with the family of Thomas Clarkin, who farmed 40 acres of land North of Clarkin Road. His family subdivided the land selling some to the government for schools in the area and the rest for housing developments. From the 1950s the area developed rapidly. When Chartwell Square (now Chartwell Shopping Centre) was added in 1970, the area grew at an even faster pace. Fairfield College opened in 1961 providing local high schooling for families in the area.
Key attractions and notable landmarks
Lynden Court is home to a Chartwell Shopping Centre with over 80 specialty retailers and a cinema. Porritt Stadium is named after the legendary 100m Olympic sprinter and Governor-General, Lord Arther Porritt. Famous athletes compete at this stadium.
For something more leisurely, a picnic at Swarbrick Landing watching the rowers go through their paces may appeal. The library opposite the Chartwell Shopping Centre is another popular facility.
Real estate and design
Nineteen-seventies brick and tile homes with pitched roofs dominate the real estate in Chartwell. These range from the modest three-bedroom homes to the more elaborate four bedroom, two living room, basement garaged homes, which in some cases include modern features such as ensuites. More modern and elaborate homes hug the cliff tops of the river overlooking the St Andrews golf club. To the north, the exclusive area of Harrowfield was established in the early 1990s with many large executive homes built in this area. On the eastern boundary, the small area of Heritage Park features modern houses of the late 90s.
Shopping and amenities
You'll find convenience shopping and popular cafe Jam on Queenwood Ave and Herbert Road along with some boutique apparel and gift shops.
However, the Chartwell Shopping Centre on Hukanui road is the main shopping destination with over 80 shops undercover. Across the road along Lynden Court are many more retailers, restaurants and food outlets, as well as dental centres, optometrists and a medical centre.
Local medical centres:
Restaurants and cafes
As the major shopping hub, Westfield has a wide range of fast food and cafes in its food court. Girl on the Swing on Lynden Court is a popular cake and coffee shop.
Further afield, Jam at Queenwood on the Queenwood shopping strip is an ideal spot to enjoy coffee and lunch with friends, while Smith & McKenzie Steak House opposite Chartwell Shopping Centre is a favourite for family dining.
Friends Cuisine of India on Gordonton Road near the Wairere intersection is another popular stop for residents—eat in or takeaway.
Sports and fitness
Athletes can enjoy Porritt Stadium, or if something more competitive is a foot, join the Lodge Sponsored Frankton Athletic and Harrier Club, which uses Porritt Stadium as its base. Next door is the Waikato Athletic Centre. The area is also dotted with numerous parks and walking tracks, ideal for walkers and runners. Day's Park in particular a popular spot for dog walkers.
Local sports clubs:
Schools and education
Local schools*:
*Many schools have zoning policies, please check the geographical boundaries of a preferred school with a Lodge salesperson.
Distance from CBD
Approximately 6km from the CBD, the Chartwell/Queenwood/Chedworth area is well-serviced by the Route 4, Route 16, Route 5 and Route 11 and Route 14 buses to and from the CBD.
A taxi fare from the CBD to Westfield will cost about $21.
---
Thinking about buying in Hamilton? Get an overview of the market with our free guide!
---
[1] Hamilton.co.nz, Hamilton City Census 2018.
[2] Hamilton.co.nz, Hamilton City Census 2018.
[3] REINZ, May 2020.
[4] REINZ, April 2020. No May data available.
[5] REINZ, June 2020
[6] REINZ, June 2020
[7] Oneroof.co.nz
[8] Oneroof.co.nz
[9] Oneroof.co.nz
[10] Oneroof.co.nz
[11] Hamilton.co.nz, Community Profiles 2015.
[12] Hamilton.co.nz, Hamilton City Census 2018.
[13] Figure.co.nz, Median household income in Hamilton City, New Zealand, 2013 Census.
Lodge to confirm if they still sponsor this.
Lodge to confirm if this is part of Porritt Stadium or if it's a separate entity.