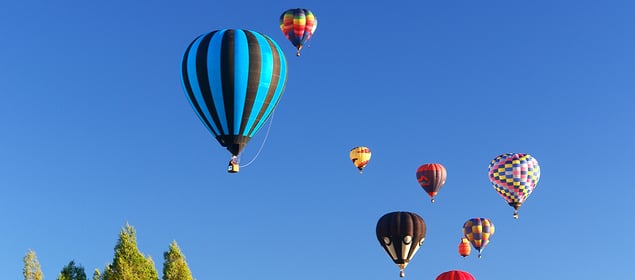 Here you'll find a range of modern, high density housing and older character homes close to the CBD, Waikato Stadium, the Waikato Institute of Technology (Wintec) and Waikato Hospital. Spectacular views and homes can be found around the lake.
Population [1]

8,775

Number of dwellings[2]

4,005

Average sale price [3]

$553,000

Number of properties for sale (January - May 2020) [4]

337

Number of sales (January - May 2020) [5]

52

Median rent [6]

House $470
Apartment $360
Flat $320

Capital growth over the last 5 years [7]

Central - 1.35%
Lake - 2.71%
Whitiora - 1.06%

Housing stock breakdown [8]

Central/Lake/Whitiora
Residential - 95%
Residential investment - 5%

Hamilton Lake
Residential - 94%
Residential investment - 6%

Whitiora
Residential - 89%
Residential investment - 11%
Demographics
Median age [9]

32.2 years

Cultural diversity [10]

58% European, 27% Asian, 19% Maori, 4.5% Pacific Peoples, 2.7% Middle Eastern/Latin American/African

Average income (2013 census) [11]

Hamilton Central - $46,700 to $57,300
Hamilton Lake - $57,300 to $67,900
Whitiora - $46,700 to $57,300
Read more: Buying an investment property in Hamilton
History
Pre-European Hamilton CBD was vastly different from what it is today. One of three significant villages (pā) in the area, Kirikiriroa, was first settled by Ngati Wairere, a sub tribe of Tainui circa 1700. The pā sat between where Bryce and London streets are now.
In 1863, the Imperial British Army traveled down the Waikato River seeking suitable land for an outpost in the region after the Waikato Wars. The flat plateaus on the east and west sides of the river and the deserted terraces of cultivated land at Kirikiriroa Pā (abandoned in the Invasion of Waikato) were confiscated and a settlement founded on 24 August 1864.
Men from the 4th Waikato militia regiment, almost entirely recruited from Australia, arrived shortly afterwards and set up camp on the river's eastern bank until a fort was built on the western bank; you can still see its foundations under St. Peter's Cathedral.
Hamilton was named after Captain J.C.F Hamilton of the H.M.S. Esk who died at the battle of Gate Pā in Tauranga in 1864.
Hamilton's land was balloted to militiamen—an acre in town and, dependent on rank, an allocation of farmland outside the east and west townships. However, most of the rural land was rugged, swampy and frequently underwater, and many settlers abandoned their properties, which saw Hamilton's population shrink to 300 people by 1868.
Draining the fertile soils that surrounded the settlement was key to Hamilton's success and growth. When Canterbury and Taranaki farmers moved to the district and brought expertise in farm management, this together with the advent of fertiliser, saw real prosperity come to the area.
Today, Hamilton is a bustling metropolis that has continued its expansion up Victoria Street. With a population whose average age is lower than the national average and vibrant business community, Hamilton is alive with promise and opportunity.
Key attractions and notable landmarks
Lake Rotoroa, or Hamilton Lake, is the most notable landmark in the area. The grassed parkland of Hamilton Lake Domain on its eastern bank features numerous walkways, a playground, and a cafe, making it popular with walkers and families. The lake's western bank is home to the annual Balloons over Waikato festival in March. Around Lake Rotoroa, you might also spot Jolly House, or Chateau Windermere, on the western ridge and Lake House on Lake Crescent. Lake House was built in 1873 and was designed by Hamilton's first mayor, J.R Vialou, who was also a renowned architect.
On the south side of the CBD you'll find the Waikato Museum Te Whare Taonga o Waikato, along with St Peter's Cathedral—Hamilton's oldest church site. A few doors away is Hamilton's Old Courthouse on Anglesea Street, which opened its doors in 1931 and operated until 1974 when an arson attack destroyed the building's interior.
Within the CBD itself, there are numerous landmarks that speak to Hamiton's history. Hamilton's first bank on Hood and Victoria Street was built in 1878 and now houses the popular The Bank Bar and Brasserie. Garden Place, a green resting-place, is found in the heart of the city. It was carved from a hill in the 1930's and you can find the retaining wall that holds the original hill in place on Anglesea Street.
At the north side of the region, you'll find the Seddon Park cricket grounds and FMG Stadium.
Real estate and design
Real estate in the Hamilton Central and the city fringe has changed dramatically over the years. The need for higher density housing has seen many older houses replaced by apartments and townhouses built between 2000 and 2009.
Many homes from the 1920's and 1930's are still scattered through the central city fringe. Some of these have proved popular as commercial offices while others have been renovated and are enjoyed by those who appreciate the character of the era.
Whitiora on the northern fringe of the CBD has a wider choice of housing options available, with a mix of older homes built in the 70s and modern infill housing.
Around Lake Rotoroa there are numbers of character homes on stately sections that overlook the lake.
Shopping and amenities
The Hamilton CBD shops will satisfy the busiest shopaholic. Centreplace in the city centre is a modern indoor mall housing over 80 specialist stores. Across the road, the Warehouse caters for the budget conscious. Parking is available in the adjoining car park accessed from Bryce Street or underground parking accessed from Anglesea St or Alexandra St.
Casabella Lane off Bryce St is rapidly becoming a style strip with boutique fashion shops such as Bella Boutique & Zebrano.
The large format appliance retailers on the Pembroke Tristram Street roundabout are popular for some of their unbeatable deals.
Local medical centres:
Restaurants and cafes
Victoria Street in the CBD is the home of Hamilton's hospitality scene. From coffee shops to upmarket restaurants, the area is the Hamilton foodie's go-to. Further afield, The Verandah Cafe offers views over Hamilton Lake, while Cafe Fresca is a popular garden cafe on the south side of Hamilton Lake.
In the north Cafe Agora and Gather Foodhouse are local favourites known for excellent food, good food and attentive service.
Nightlife
Hamilton hosts a fantastic nightlife, most of which exists in a precinct to the south of the CBD. Whether you're out for a party or quiet beer to unwind, the Collingwood Street to Hood Street block is home to a dense array of bars, restaurants and cafes. You'll find mouthwatering dishes from all corners of the globe here.
In the centre of the City, SkyCity Hamilton's casino gives you the opportunity to wager a bet and celebrate it in one of its four bars. There's also a bowling alley for amusement.
Sports and fitness
Hamilton Central, Hamilton Lake and Whitiora are bustling with sporting venues. From walking trails through Hamilton Lake Domain and along the Waikato River to sporting complexes such as Gallagher Hockey Centre, Hamilton Yacht Club and the Hamilton YMCA Recreation Centre.
The western bank of the Waikato River and Lake Rotoroa provide beautiful views and flat walking and running trails. Innes Common on the lake's western side also hosts sports fields used for athletics, soccer and cricket and a new children's playground.
Rugby is played throughout the winter at the FMG Waikato Stadium at the northern end of the CDB. You can also find popular rugby clubs Fraser Tech and Hamilton Old Boys—Hamilton's most successful rugby club—in the area. Seddon Park is also a short walk from the CBD and home to Northern Districts Cricket.
Numerous gyms are scattered throughout the region, including Les Mills, Crossfit and F45. For women only, Empower Gym for Women is a popular option.
Local clubs include:
Schools and education
Local schools*:
*Many schools have zoning policies, please check the geographical boundaries of a preferred school with a Lodge salesperson.
Tertiary:
Distance from CBD
At its furthest, Hamilton Lakes is approximately 4km from the CBD while Whitiora is around 2km. Many residents choose to walk into the city or catch one of the following buses there:
A taxi fare will cost around $15.
---
Thinking about investing in Hamilton property? Download our free guide Investing in Hamilton.
---
Hamilton.co.nz, Hamilton City Census 2018.
Hamilton.co.nz, Hamilton City Census 2018.
REINZ. May, 2020.
REINZ. June, 2020.
REINZ. June, 2020.
QV.co.nz
Oneroof.co.nz
Oneroof.co.nz
Hamilton.co.nz, Hamilton City Census 2018.
Hamilton.co.nz, Hamilton City Census 2018.
Figure.co.nz, Median household income in Hamilton City, New Zealand, 2013 Census.