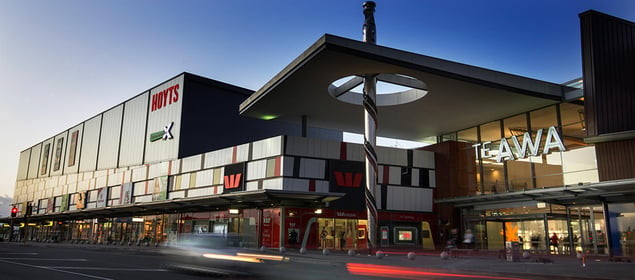 Uncover popular, established suburbs, close to the city, Te Rapa, The Base, the Waikato River, Ranfurly Park and various sporting facilities. There are a mix of older homes here built between 1900s to 1950s and many have been renovated and modernised.
Population [1]

4,716

Number of dwellings[2]

1,941

Average sale price [3]

Beerescourt - $1,715,000
Forest Lake - $550,500

Number of properties for sale (January - May 2020) [4]

105

Number of sales (January - May 2020) [5]

49

Median rent [6]

Houses $490
Apartment $350
Flat $350

Capital growth over the last 5 years [7]

3.27% Beerescourt
2.29% Forest Lake

Housing stock breakdown [8]

Residential - 96%
Residential investment - 4%
Demographics
Median age [9]

36.9 years

Cultural diversity [10]

76.4% European, 19.4% Maori, 11.3% Asian, 4.6% Pacific Peoples, 1.5% Middle Eastern/Latin American/African.

Average income (2013 census) [11]

Forest Lake/Beerescourt - $57,300 to $67,900

Woodstock - over $81,400
Read more: Buying an investment property in Hamilton
History
The land of Forest Lake and Beerescourt originally lay between two pās—Mangaharakere and Kirikiriroa. After the New Zealand Wars the area was turned into farmland and was slowly developed through the early 1910 and 20s, mainly along Forest Lake Road. In 1937, the Fairfield bridge over Waikato River opened, which gave Forest Lake and Beerescourt easy access to neighbouring Woodstock and Fairfield on the eastern side of the Waikato River.
Beerescourt and Forest Lake became part of Hamilton in 1945 when Hamilton extended its city boundaries.
The 1950s saw a rapid expansion in the area, so much so that the neighbouring Woodstock School was built in 1954 and Vardon School in 1957 allying the parallel development of the suburbs.
Key attractions and notable landmarks
Nature is on display in Forest Lake and Beerescourt with several parklands and walking tracks to enjoy, such as Lake Rotokaeo, Minogue Park, the Waitawhiriwhiri Stream Walking Track and the Edgecombe Park Trail all within easy travel.
Hamilton Model Engineers (miniature railway) is a hotspot for kids and train enthusiasts.
Waikato Racing Club and Te Rapa Events Centre located in neighbouring Te Rapa is also a crowd favourite. Recently renovated, the club holds several events throughout the year with a favourite being the SkyCity Waikato Cup Races held in December.
Real estate and design
Properties in Beerescourt and Forest Lake offer a mix of housing styles, from colonial-style villas and 1930s art deco to 1950s brick bungalows and modern townhouses. Many early homes from the 1900s have been renovated and modernised.
The work of prominent Hamilton Art Deco architect Terrence Vautier is evident throughout these two suburbs. Fine examples of his unique work in the 30s and 40s (ranging from his Waterfall House to Spanish-inspired bungalow) still exist at 1331 and 1335 Victoria Street, 543 River Road and 45 Forest Lake Road.
The 1950s and sixties was a time when many brick homes were built. Many of these have polished floors and are modernised throughout.
Infill housing and the popularity of this area in such close proximity to the city has seen modern homes introduced throughout the area.
Shopping and amenities
Convenience shops are located on Forest Lake and Maeroa Roads. Minutes away is a range of specialty and departmental-type shopping on Te Rapa straight and at The Base shopping complex, which offers a variety of stores such as The Warehouse, Briscoes and Dressmart to name a few.
Local medical clinics include:
Restaurants and cafes
The Sugar Bowl Cafe located on Maeroa Roadand is ideal for breakfast and lunch. Thai & Kai on Rimu is another popular dinner and takeaway restaurant. Forest Lake and Maeroa Road shops and Te Rapa Rd also host a number of popular takeaway options, including Indian and Asian-inspired cuisine and Hell Pizza.
Sports and fitness
Home to a variety of sporting facilities, Beerescourt and Forest Lake has something for everyone: martial arts, dancing, bowling and golfing, to list a few. Waterworld on Garnett Avenue is one of Hamilton's premium aquatic centres and includes indoor and outdoor swimming pools, a dive pool, hydro-slides and a gym. Meanwhile, Minogue Park is the home of Hamilton City Netball Centre and next to Hamilton BMX and Lake Rotokaeo. Tennis courts and a bowling green are also situated on Maeroa Road.
Local sporting facilities and clubs include:
Schools and Education
Local schools*:
*Many schools have zoning policies within these suburbs, please check the geographical boundaries of a preferred school with a Lodge salesperson.
Tertiary institutions in the area:
The Waikato Institute of Technology (Wintec) Rotokauri Campus is close by on Akoranga Road in Avalon.
Distance from CBD
It is approximately a 30 minute walk from Forest Lake into the CBS, or a 2km drive.
The 18 Te Rapa bus route weaves through Forest Lake and Beerescourt on its way between the CBD transport station and The Base in Te Rapa.
The Comet route from the CBD transport station to The Base in Te Rapa, stopping along Ulster Street and Te Rapa road.
The 21 Northern Connector bus runs from the CBD transport station, stopping along Ulster Street on it's way to Huntly.
A taxi fare to the city will cost approximately $12.
---
Thinking about investing in Hamilton property? Download our free guide Investing in Hamilton.
---
Hamilton.co.nz, Hamilton City Census 2018.
Hamilton.co.nz, Hamilton City Census 2018.
REINZ. May, 2020.
REINZ. June, 2020.
REINZ. June, 2020.
QV.co.nz
Oneroof.co.nz
Oneroof.co.nz
Hamilton.co.nz, Hamilton City Census 2018.
Hamilton.co.nz, Hamilton City Census 2018.
Figure.co.nz, Median household income in Hamilton City, New Zealand, 2013 Census.