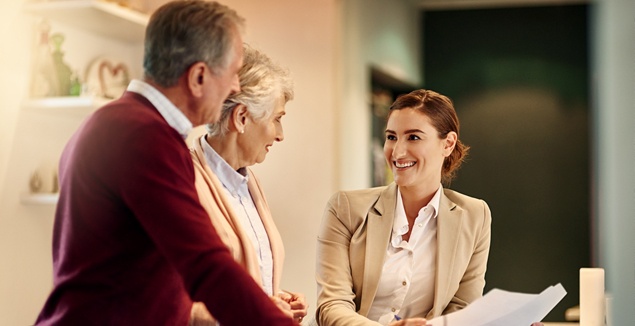 Are you interested in property investment? Have you paid for your children's education and now have some money, and time, to spend on yourself? Are you looking to invest in a property that gives 10-15 years of growth before you retire on that new-found property investment wealth?
Property portfolios come in all shapes and sizes, believe me, I've seen them all. From what we call our 'Ma and Pa' investors with one, two or maybe three properties, through to the serial investor with 100+ in their portfolio. Whatever the end number, it does begin with a single, first investment.
And yes, this is an exciting game to be involved in but at the start can also be a little overwhelming. Keeping that in mind, our team have identified three key principles that we believe will help you succeed with property investing.
1. Employ a property manager
Owning a residential investment property can provide outstanding returns over time. But it can also be stressful and time consuming as there's a lot of legislation to understand and processes to follow.
That's why it's so important to have a property management expert look after your investment.
If you don't live within an hour of your rental property, have time or tolerance to deal directly with tenants, or have experience managing a rental property, we would strongly suggest you consider hiring a property manager.
A good professional property manager can reduce vacancies, get you better tenants who stay longer, and help you increase the income from your rental property.
And, they deal with those middle of the night phone calls so you don't have to.
2. Set aside maintenance money
When you first sign up with a property manager and rent your house out, set aside the first six weeks of rent into a maintenance fund. By having an immediate maintenance fund set aside, you can cover any unforeseen maintenance costs/issues that may arise over the short term.
Long term, we recommend setting aside 15 per cent of the rent of a property to pay for maintenance. A lower quartile, three-bedroom house in Flagstaff, Hamilton, rents for about $362 a week. That would be $63 on the maintenance fund each week, or $3,276 a year.
The question for homeowners with mortgages is whether to set that money aside in a separate account, or simply pay it off the mortgage and borrow more to pay for larger repairs when needed.
Many banks offer flexible arrangements such as allowing borrowers to keep a revolving credit portion of their mortgage. Some also have "offset" accounts. These pay no interest, but sums saved in them are subtracted from the balance owed on the saver's mortgage for calculating interest payments.
3. Book in regular reviews
It's beneficial to have regular reviews with your property manager about market trends, rent reviews and when, or if, to buy and sell.
Lodge City Rentals property managers love to talk property and pride themselves on keeping up to date with what's happening in the property investment industry for the benefit of their clients.
We encourage our landlords to make use of this 'free advice' and suggest speaking with your property management once every six months to have a good review of the market and the performance of your portfolio. As part of our practice, we review rents every six months so this is also an optimal time to be speaking about other aspects of your portfolio.
Also, be wary of taking advice from friends, family or colleagues who have succeeded with property investments in the past. What has worked in the past does not always translate into today's property market.
Be very careful not to get sucked into schemes or to take advice from people who will happily tell you about their successes but may neglect to mention their failures. Lodge City Rentals property managers have the skills and qualifications to guide your decisions.
For more information on starting out on your property investment journey, call the Lodge City Rentals team today.